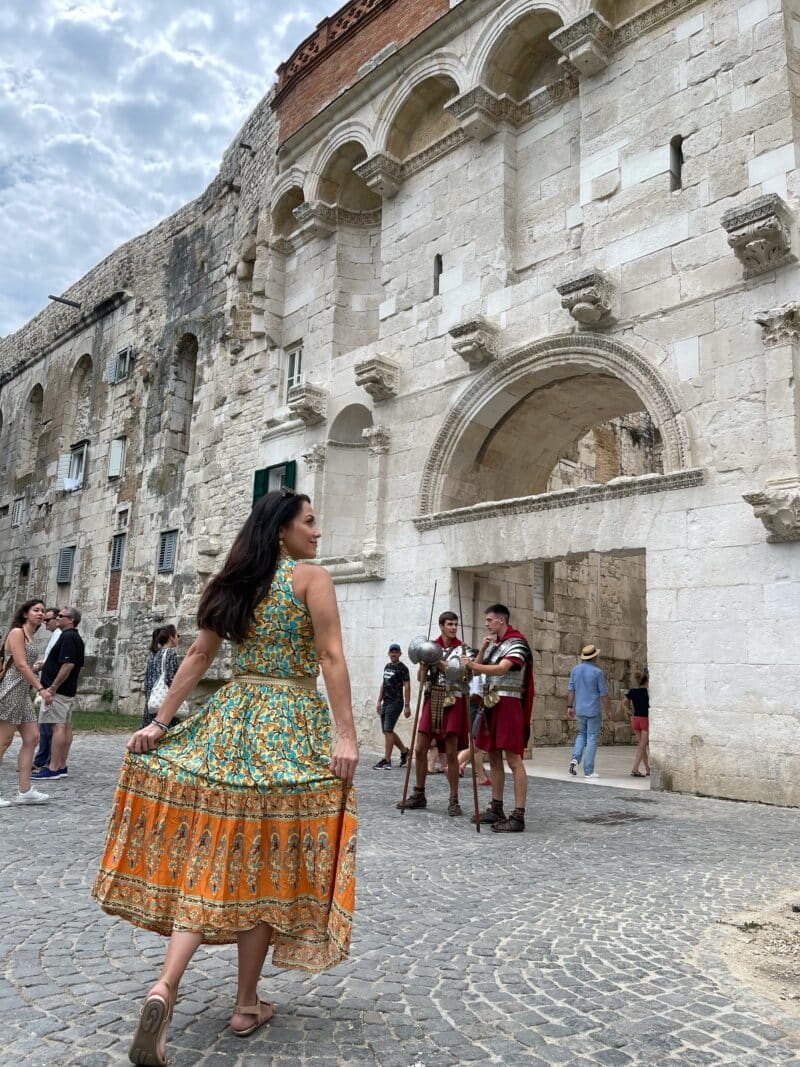 Split is the second largest city of Croatia and the largest city in the region of Dalmatia and arguably, the most popular destination in the country, second perhaps to Dubrovnik. It lies on the eastern shore of the Adriatic Sea and is home to the famed Diocletian Palace. With a mix of modern life and ancient history, ruins that date back to Roman times and bustling waterfront, it's no wonder why Split is Croatia's summer playground.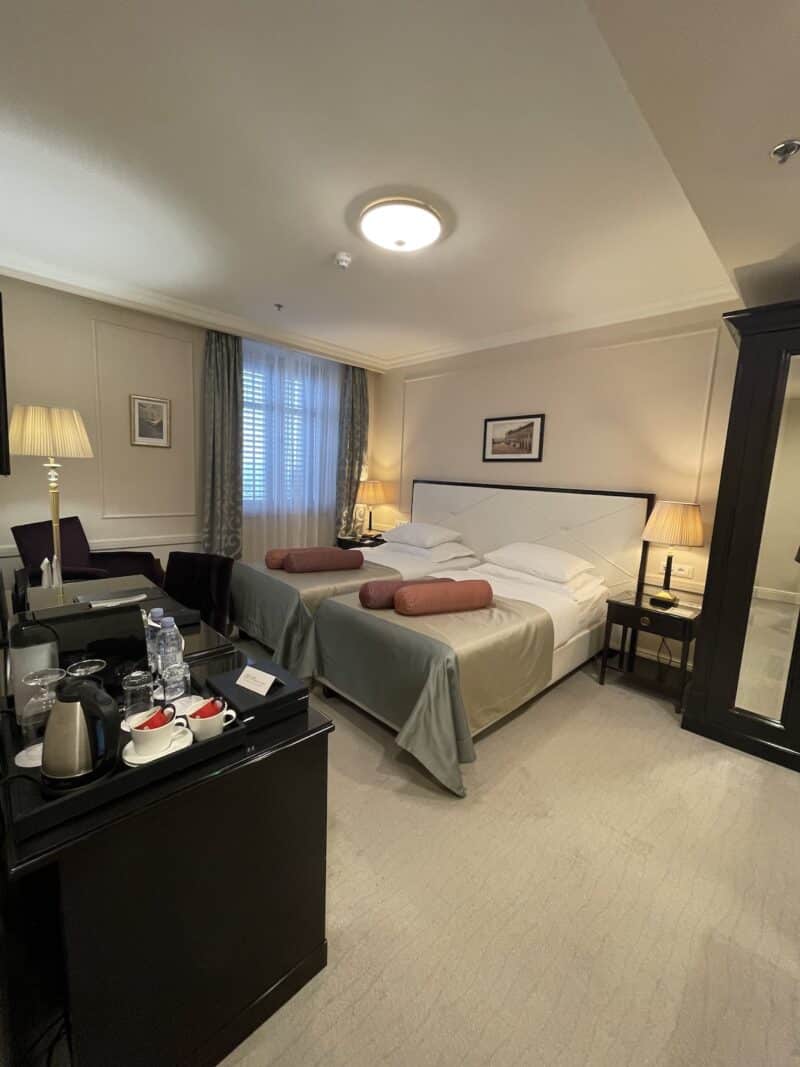 While there are so many places to stay in town, including within the walls of the Diocletian Palace, if you're looking for a little more serenity as well as being steps from the beach, Hotel Park is a great choice. Boasting 5 star accommodations, fine dining, a beautiful pool and full service spa, Hotel Park is   the place to unwind from all the sun, sea and sightseeing while also being steps away from it all.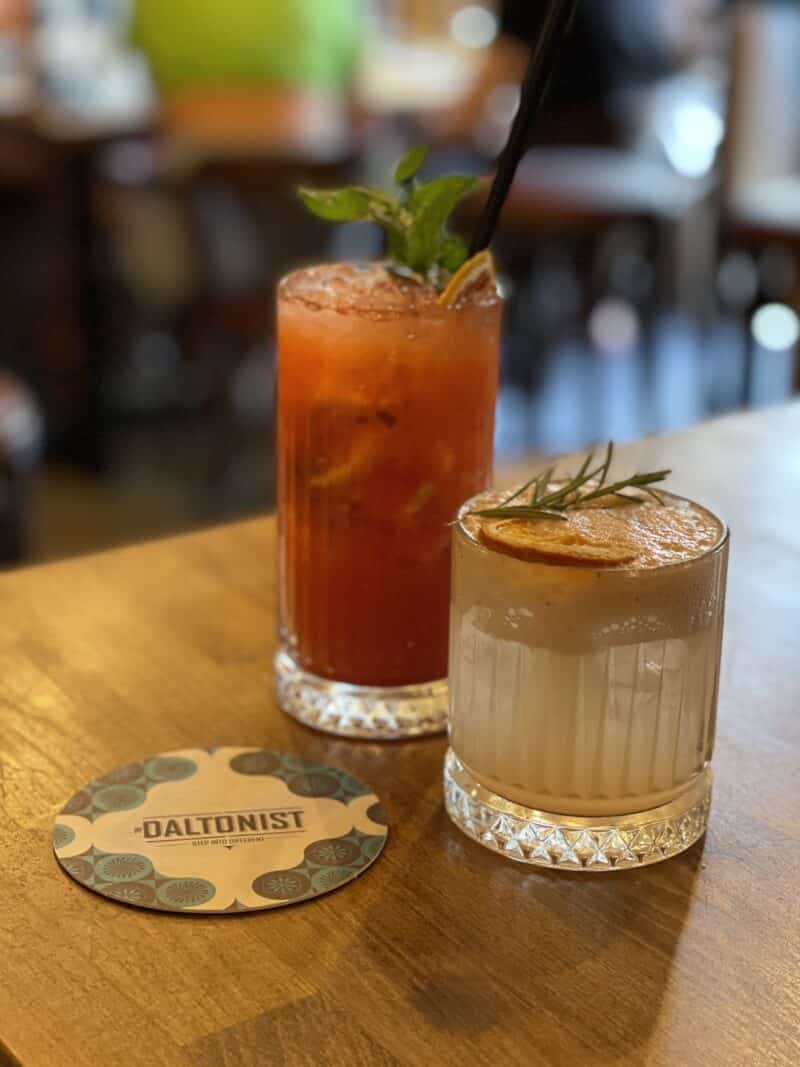 There's no denying that the biggest draw to Split, besides the ocean, is wandering the maze that is Diocletian's Palace. What was once an ancient palace built for the Roman emperor Diocletian at the turn of the fourth century AD, today forms about half the old town of Split and filled with shops, cafes, hotels and even residences. From hip coffee shops to photo opps with Roman soldiers to trendy bars like The Daltonist, it's so cool to think that this one time palace is now the center of life for locals as well as tourists.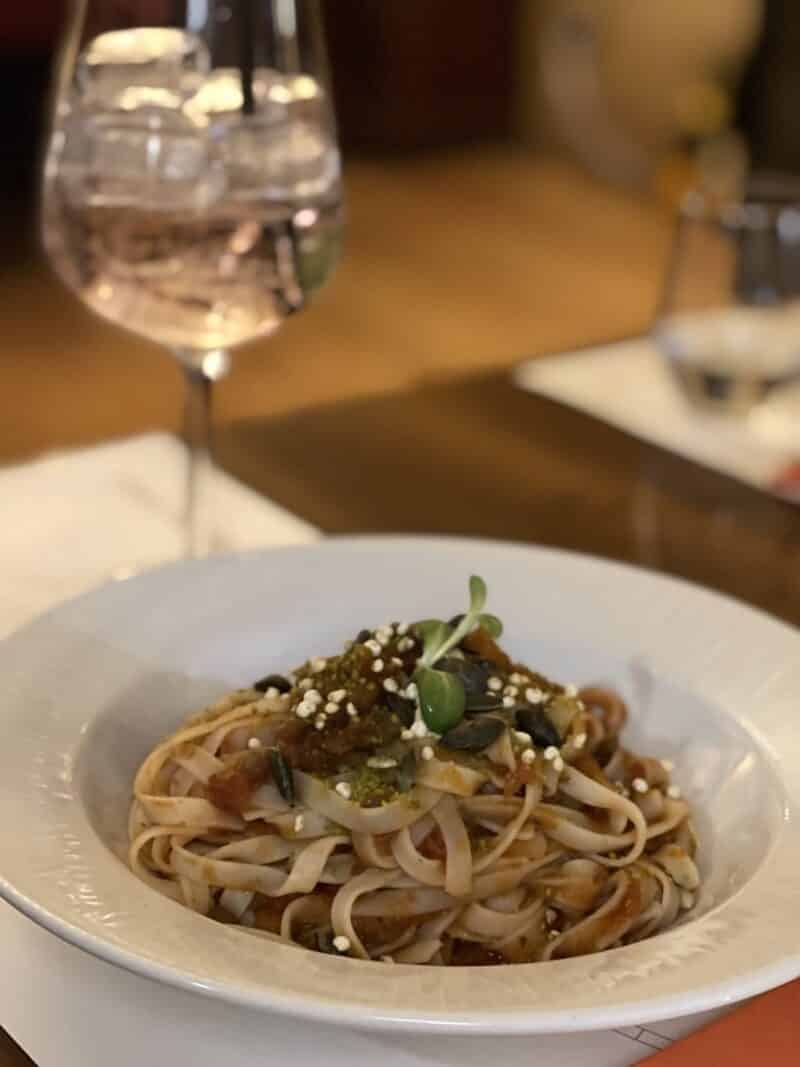 Located steps from Hotel Park, Ma Toni is a cool wine cellar type restaurant that offers some great options for plant based diners. This dungeon-esque eatery has a great selection of dishes for every guest along with attentive service and tasty meals, it's not to be missed.
Just outside the walls of the palace is a park with rows of souvenir vendor stalls. Vendors are selling everything from fresh produce to souvenirs, toys and street food. And yep, you can even find a vegan food stall!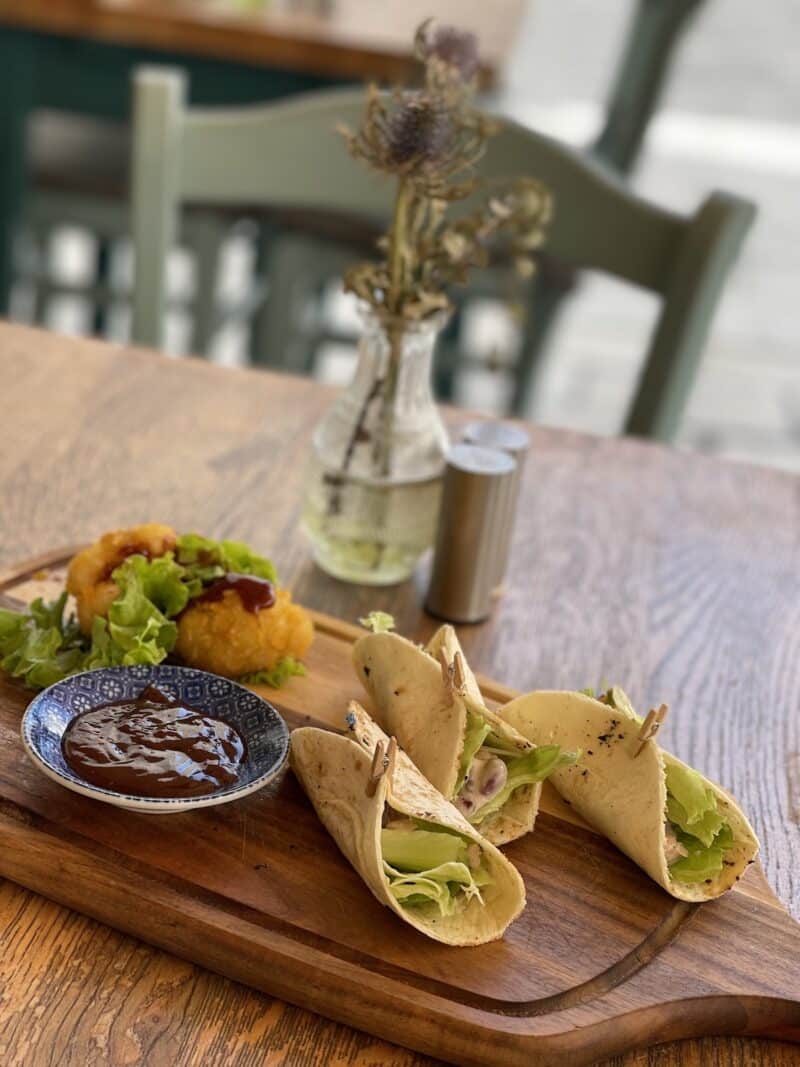 Back within the walls of the palace and some more shopping and browsing, I grabbed a seat in one of the open air plazas and had a meal at Bepa. The hip locale is great for people watching as well as a refreshing drink and light meal while sightseeing.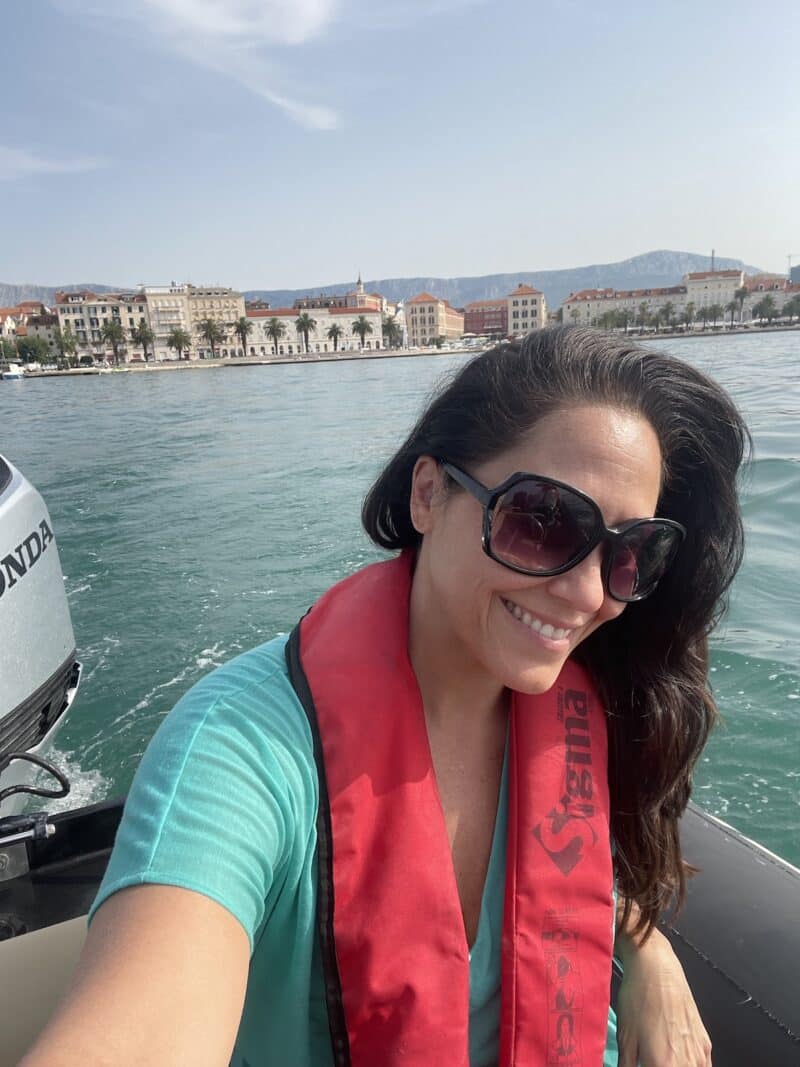 No one should visit Split without finding time to hit the Adriatic waters. Toto Travel offers a wide variety of day tours that hop to the various islands just off the coast of Split. A little bit of sightseeing and lots of time in the crystalline waters of the Dalmatian coast. While there are so many islands to visit, each with its own charm but for me, the best part is being to swim in the inviting waters and take in the scenery.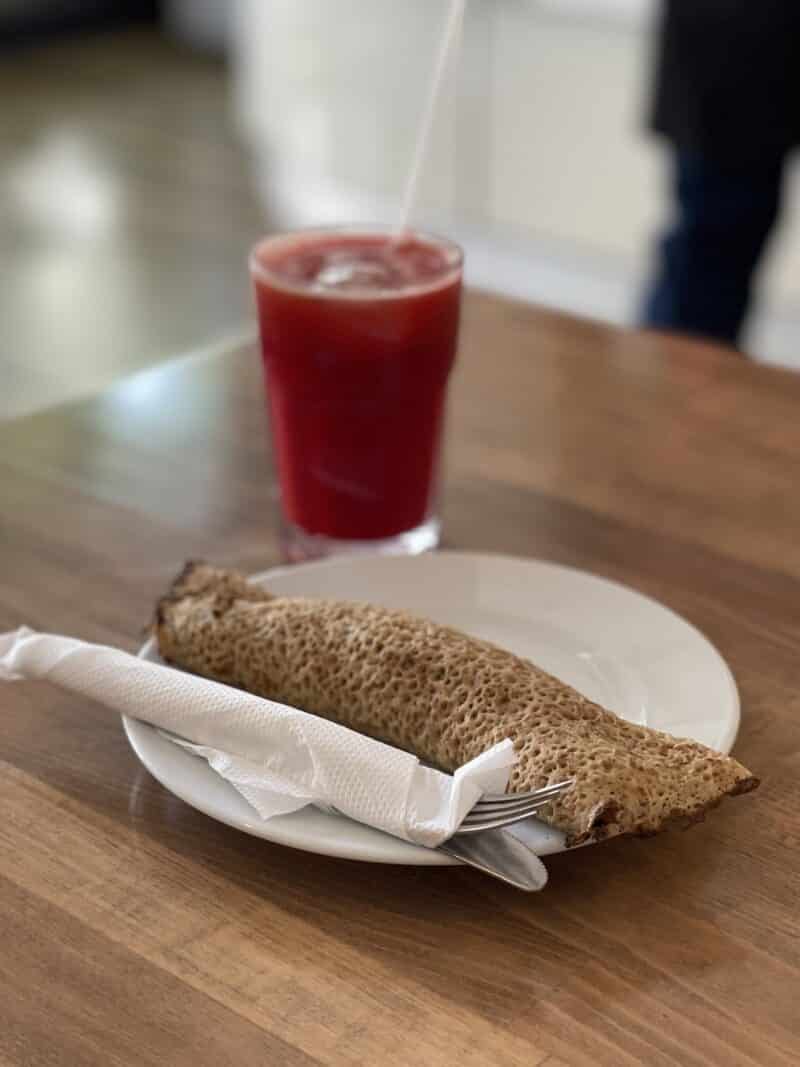 Back on dry land, it was time for a snack. I wandered away from the bustling city center and found Upcafe, no doubt a locals hangout for veggie eats. I do love a good hidden gem!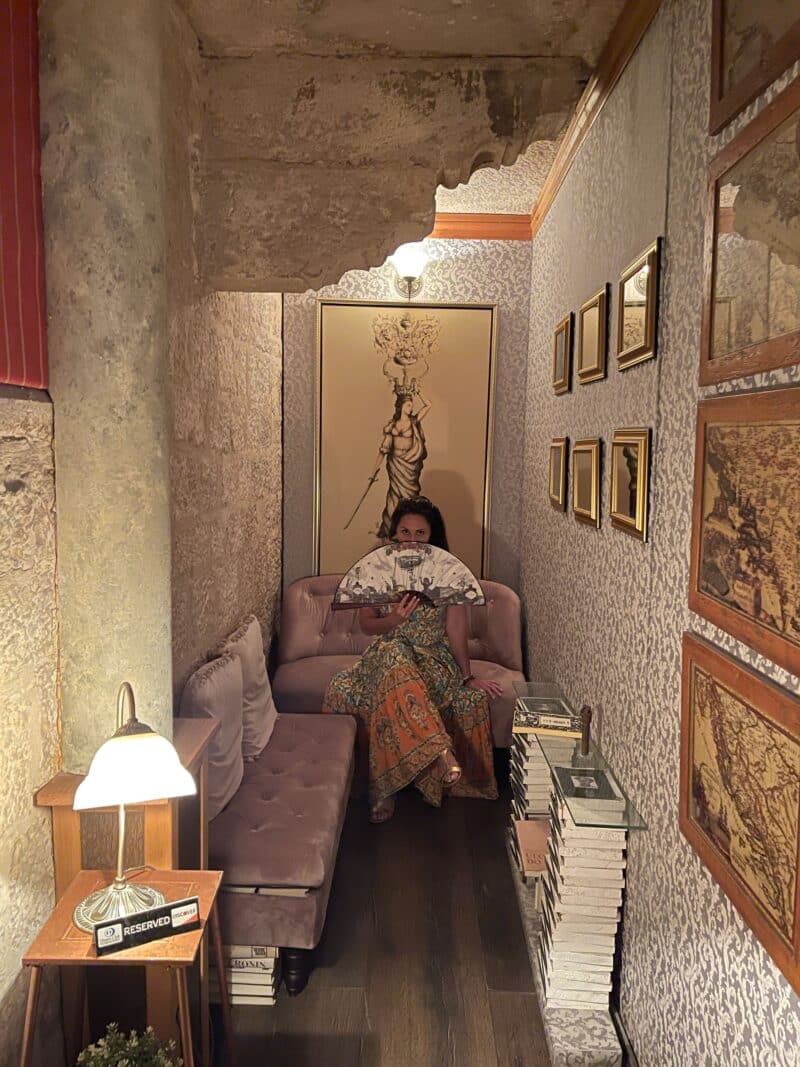 Venturing back into the ancient maze, I stopped for a drink at Marvlvs Library Jazz Bar. A wonderful, nook filled bar that was once home to an author, all of the businesses within the palace have a  wildly colorful past!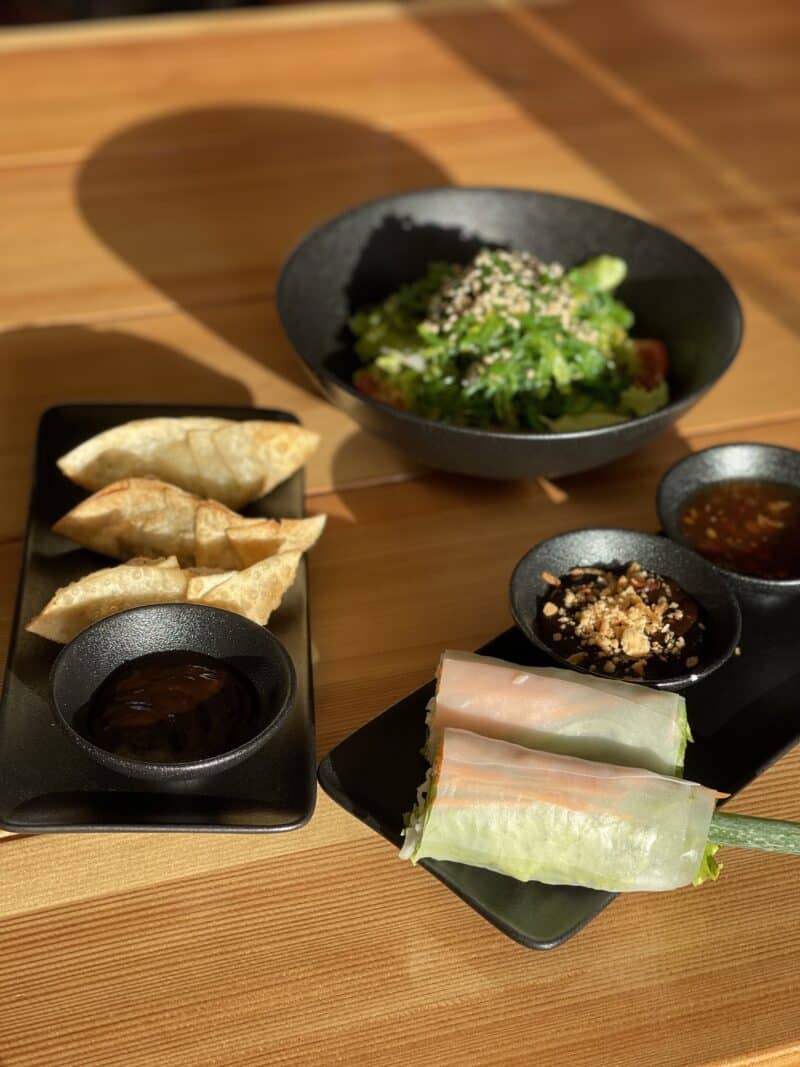 Being in such a heavily tourist city, finding authentic Croatian fare was a little more challenging than I thought however finding vegan eats was no problem at all. Silk was a welcomed change, serving up delicious asian fusion.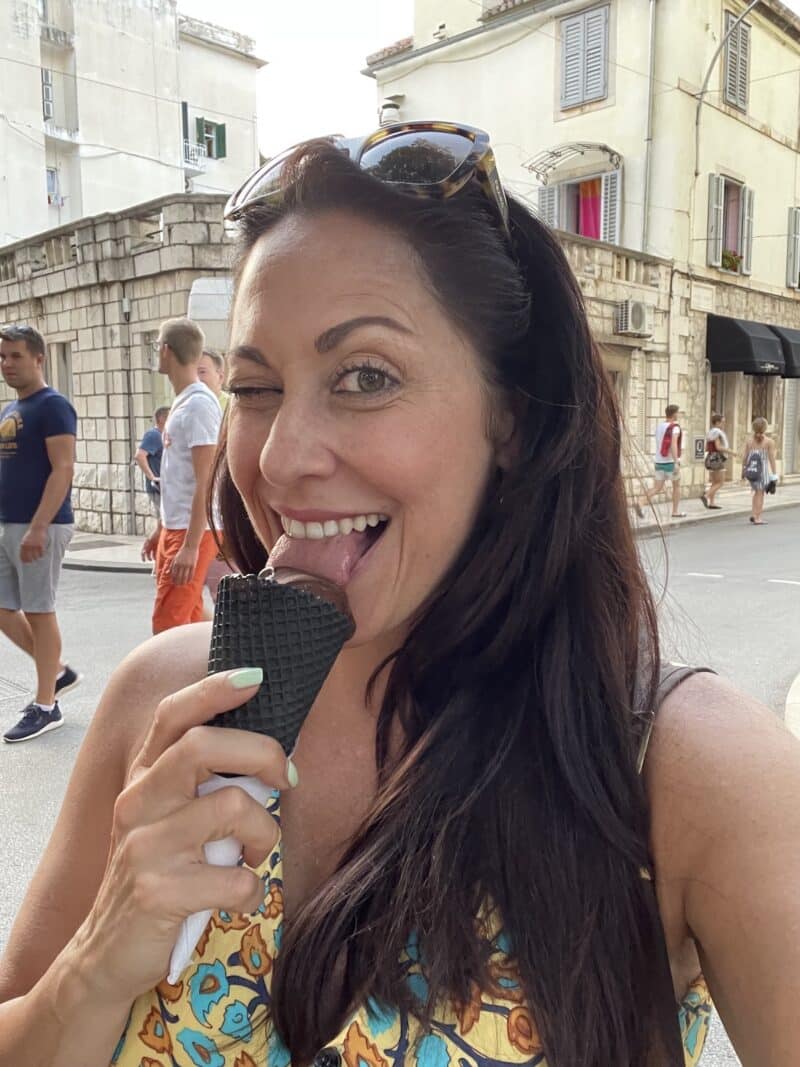 And let's not forget that within the walls of the palace, sweet treats are abound and the best place to grab a vegan cone or shake is at Gelateria Marmont!
Split is such an mesmerizing mix of old meets new and not to be missed when visiting Croatia. A little shopping, dining and island hopping is good for the soul.
That's a wrap on Croatia, until next time!
*Special thanks to the Croatian Tourism Board for the special trip!