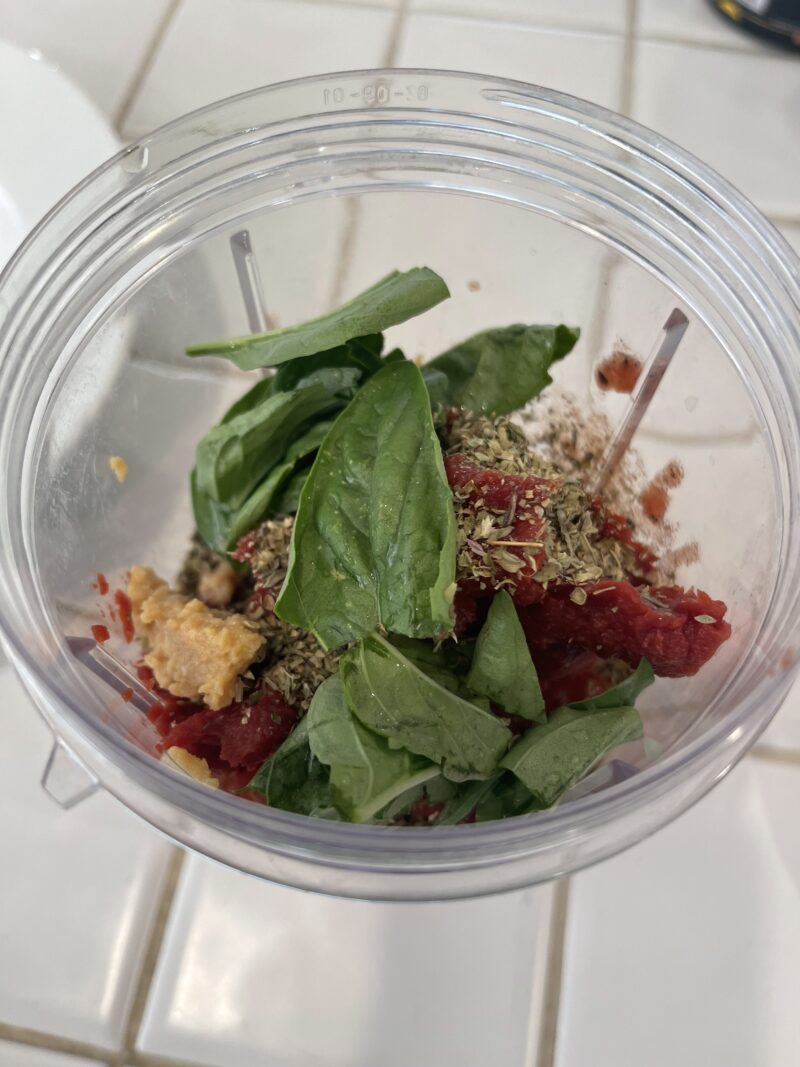 Sometimes you need pasta or pizza sauce but have none in the house. Or it's just fun to whip up a healthy homemade version of pasta sauce. Either way, as much as I love slow simmering a delicious "gravy", sometimes you just need something quick and this recipe will do the trick!
1 15 oz can fire roasted tomatoes
1/2 of a small can tomato paste
3-5 cloves garlic
1/2 teaspoon salt
1/2 teaspoon sugar
1 teaspoon nutritional yeast
1/2 teaspoon onion powder
2 teaspoons italian seasoning
1/4 teaspoon red pepper flakes
8-12 leaves fresh basil
1 tablespoon olive oil
Place all ingredients in a blender or blend with an immersion hand blender until fully pureed. Heat how you like and top pizzas and pastas at will ; ) Enjoy!