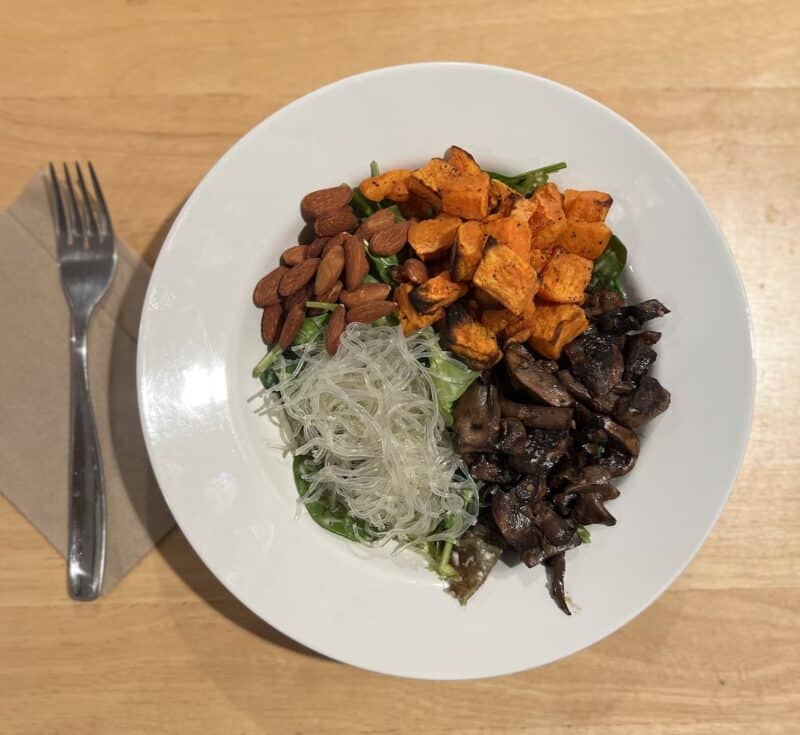 It's the new year and we all want to get a little healthier, especially after decadent holiday eating. Salads are always top of the list when thinking "healthy" but they can get boring after a while. Jazz up your healthy salad meal with this Savory Crunchy Shitake Sweet Potato Shirataki Salad recipe!
Arugula or Field Greens
Shirataki or kelp noodles, rinsed and dried
Cubed and roasted sweet potato
Sauteed Shiitake mushrooms
Roasted Almonds
Creamy dressing of choice (a good miso, garlic or sesame dressing goes really well with this salad)
Toss your greens with dressing in a medium sized mixing bowl and serve. Place the rest of the ingredients in each quadrant of the bowl on top of the greens. Enjoy!