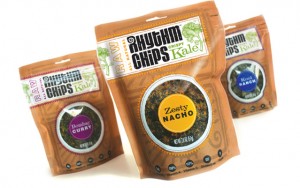 Who doesn't love to snack? But how often to snacks(outside of fruit and nuts) equal healthy munching?
For the most part, folks love to snack on salty, crunchy chips but afterward, feel the guilt.
However, Rhythm Kale Chips has solved that snacking conundrum once and for all!
Super healthy kale has been turned into a light, tasty and crunchy snacking phenomenon with zero guilt!
Check out my video review below!