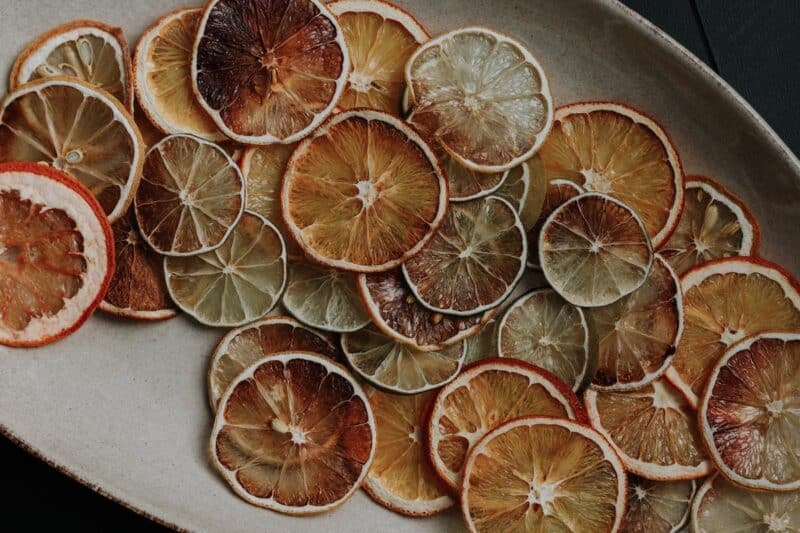 Food dehydrators are slowly becoming basic household items. Do you have a food dehydrator and you are looking for new and exciting things to make with it? You have come to the right place. We will show you six delicious and awesome things you can make with a food dehydrator:
Raw crackers are among the most amazing things you can make with a dehydrator, especially if you like raw food. This is ideal because it is simple and quick to make. The ingredients for this are sun-dried tomatoes, ground flax, oregano, walnuts, and other spices, which should be thoroughly blended and dried in a food dehydrator. The end result is an absolutely delectable snack.
Apple chips are ideal snacks for autumn, but they can also be eaten in other seasons. You should use sweeter apples for this recipe, such as Pink Lady, Gala, and Honeycrisp, for the best results.
Prepare this snack by slicing the apples thinly and coating them with sugar and cinnamon. Then, place these in the dehydrator for several hours or until crisp.
Another fantastic item that can be made with a dehydrator is banana chips. Because bananas have natural sweeteners, there is no need for other ingredients or special seasonings. The banana should be sliced and dehydrated until completely dry. However, if you need more flair or spice, after slicing the banana, cinnamon or salt could be applied to give the chips more flavor.
Dehydrated vegan yogurt bites are other snacks made at home using a food dehydrator. These are simple to make, very healthy snacks, and ideal for the summer or any other season. They are sweet and they contain no preservatives.
To make these, add a quarter of a cup of yogurt drops to a fruit sheet coated lightly with oil and dehydrate at 135 degrees for 8 to 16 hours. After that, you should remove the dehydrated yogurt drops while the sheet is still warm. These can then be eaten as is or added to smoothies for added protein.
Buckwheat is a healthy and delicious grain used to make tasty raw bread, crackers, and wraps. It is very healthy because it helps to reduce inflammation in the body. To make this, combine the caraway seeds and garlic with the buckwheat and place it in the dehydrator. This will yield a one-of-a-kind and delicious black bread that can be eaten as a snack or with a green salad.
A dehydrator can be used to make healthy and tasty dehydrated oat snacks. The first step in making this snack is to soak the oats in filtered water and mix them. Then, one tablespoon of yogurt should be added and combined for every cup of oats used. This mixture should be soaked for 24 hours before being placed in the dehydrator.
The food dehydrator is a very useful kitchen appliance that can assist in the making of some amazing and exciting snacks. There is no limit to the snacks that can be made with one. The six delicious and awesome snacks listed above are healthy and easy if you already have a dehydrator. Have a fun time trying them out.