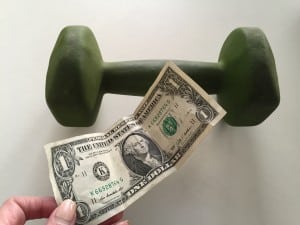 Whether you are trying to get fit at home or you are getting yourself ready for a new version of yourself, when you start on any exercise routine it can be a shock to the system, not just physically, but mentally as well. Exercise is one of those things that so many people feel tempted to give up on after a very short period of time but it's all about going in with a steady plan. It's not just about finding the right workout routine but it's about ensuring you get the things that will work together to serve you in the right possible way. When anybody starts out exercising, people can either go all in or don't put in as much effort as they should. So let's provide you with a few investments for the beginner exerciser to make sure that they get the most out of their journey to fitness.
Resistance Bands
For anybody starting out on their exercise regime and feel they need a little something extra in terms of pushing their strength resistance band can do a lot. While resistance bands have had a bad rap, especially when it comes to the fact that they are used by older people, it's important to remember that if you don't have access to weights you can use a resistance band to mimic the same weight, and what's more you can do it injury-free. The great thing about using resistance bands is that the strength in your range of motion is tested. When you lift a dead weight it weighs exactly the same going up as it does going down. When you use a resistance band this isn't just a way for you to be safer but it actually works better with your body. And of course, the other great benefit of resistance bands is that they are cheap, especially in comparison to a gym membership. You can easily find discounts on resistance bands on websites like NetVoucherCodes.co.uk to get you started on this journey. Just be sure that you do it safely and find the right sort of resistance band for your needs. It's important to remember that you need to start out slowly, which is why you should work with lighter weights at the very beginning. There is a handy guide on WomensHealthMag.com for the best resistance bands. And even if you think that resistance bands don't do anything you should try them out for yourself!
Foam Roller
Some people have injuries that stop them from exercising properly but when people have bad sleeping habits or poor posture it's important to get these little things fixed. In an ideal world, getting a deep tissue massage is the best option but the next best thing is to get a foam roller. When you start your workouts and you gradually ramp up the pressure there can be problems exacerbated by specific moves. For example, you may do overhead presses and find that it causes problems with your shoulders which could be due to a torn rotator cuff. It's important to remember that you need to rest these parts of your body properly. But when you struggle with flexibility or something feels incredibly sore a foam roller can work to get the blood flowing and ensure that you don't feel so stiff the day after your workout. Everybody has little kinks in their body that stop them from going that little bit further. When you start to gradually increase the intensity of your workout routines you can easily enjoy yourself if you don't warm-up and cool down properly. It's important to get into the habit of using a foam roller as part of your cool down because this can minimize injury but also make you feel better in your mobility.
Comfortable Workout Clothes
When we start out on our exercise expedition we could feel that it doesn't necessarily matter what we wear. First, you need to ask yourself what exercises you want to do. When it comes to something like running it's imperative that you have comfortable workout clothes, including sneakers. When you go deep into a specific workout routine you will gradually begin to feel the wear and tear on parts of your body. This is why it's crucial to have comfortable workout clothes to soften the blow. While warming up and cooling down is crucial, it's also about making sure that you are comfortable during your exercise routine. This can be something as simple as minimizing chafing or stopping your hands from getting blisters after gripping the barbell. Anti-chafing tape or exercise gloves can help with these two issues. But you may find that there are problems that make themselves apparent after a while. This is why it's important for you to go in gradually rather than diving into a workout routine. You have to go through the beginning phase of any exercise regime not just because it's vital for you to build up your tolerance but it will give you the opportunity to understand what your body can and cannot do.
MP3 Player
It may seem like a pointless accessory to hardened exercise enthusiasts. But an MP3 player for any beginner provides a handful of important components. Whether you are working out at home, in a gym, or going around the neighborhood for a run and MP3 player serves to distract you from the outside world. When we feel so self-conscious after starting an exercise regime it's important for us to get into that frame of mind where we can focus on what we're doing and not feel that we are being watched or judged. In addition to this, an MP3 player can help switch us into workout mode instantly. Finding songs that motivate you and will help you to do the last few reps and make all the difference. It has been shown that the right music can transform your workout. And when you are working out at home and there are so many distractions or you are in a gym with people all around you need to go into that frame of mind at the flick of a switch. The right music is invaluable. And when you start to play that workout music before you head to the gym it gets you into that workout frame of mind so you can accomplish a lot!
These four accessories are crucial to any beginner exerciser. It's not just about buying things for the sake of it it's about making the white purchases so you can turn into a lean, mean exercising machine.