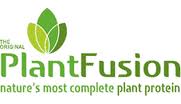 Good and easy protein sources can be hard to find.
Sure, you can eat some great lean protein
with each meal but sometimes time isn't on your side.
Plant Fusion gets that as their complete vegan protein powder
not only tastes great but is great for you along
with being mega convenient to toss into a morning shake
or in your bag to mix up after a workout!
One lucky winner will win a canister to try out in a flavor of their choice!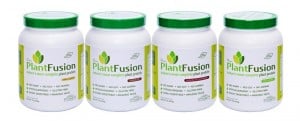 How to enter our Plant Fusion Giveaway:
Leave a comment telling us why you want to win Plant Fusion!
Be sure to leave your email as well so that we may contact the winner.
Please like us on Facebook
Please Follow us on Twitter
Please like the Plant Fusion Facebook Page
Share this contest with at least 1 other person
Winners will be chosen next Monday, September 17th, by random.org.
Deadline for Entering is 11:59 PM PST, Sunday, September 16th.
Good luck!!
xoxo
**We do not share your email with anyone nor do we add you to our mailing list
**Only entries from the U.S. are eligible to win**
If you liked this article, you may also like: