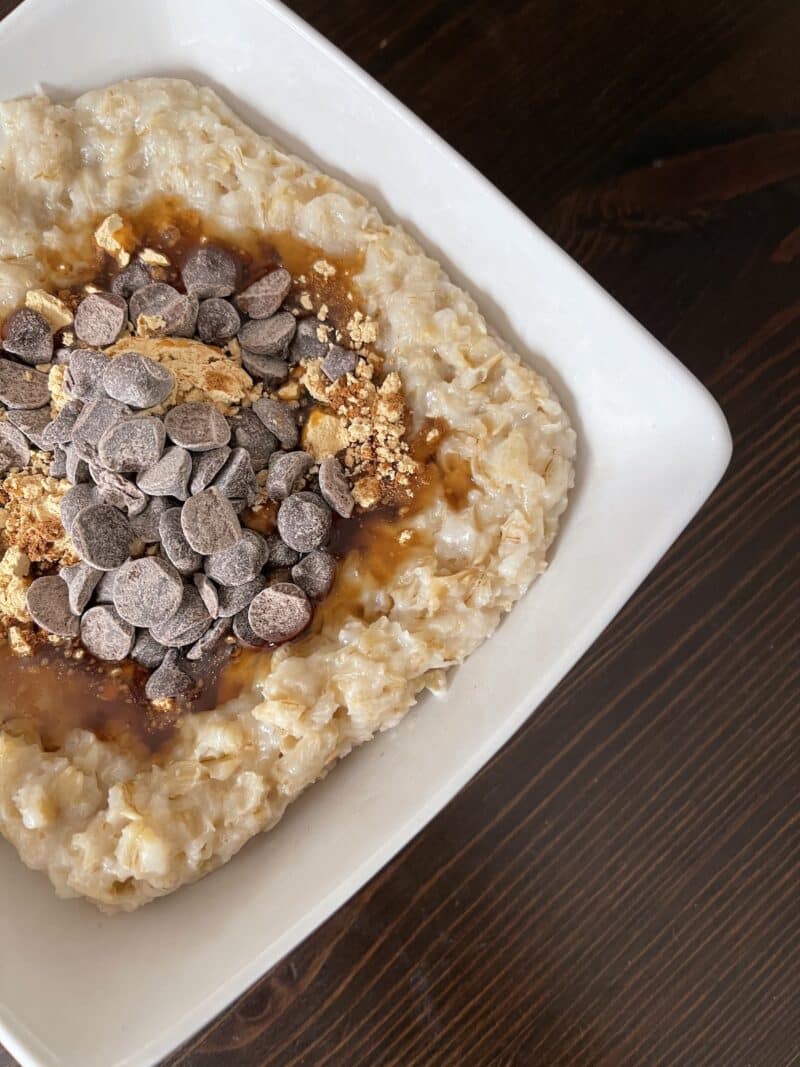 I look forward to my morning breakfast as it's warm, hearty and delicious! Plus it's healthy, vegan, gluten free and sugar free!
Add the oast and water to a microwave safe bowl and cook for 2.5 minutes in the microwave.
Top with cinnamon, chocolate chips, syrup and peanut butter. Mix well until it's a gooey chocolaty bowl and enjoy!