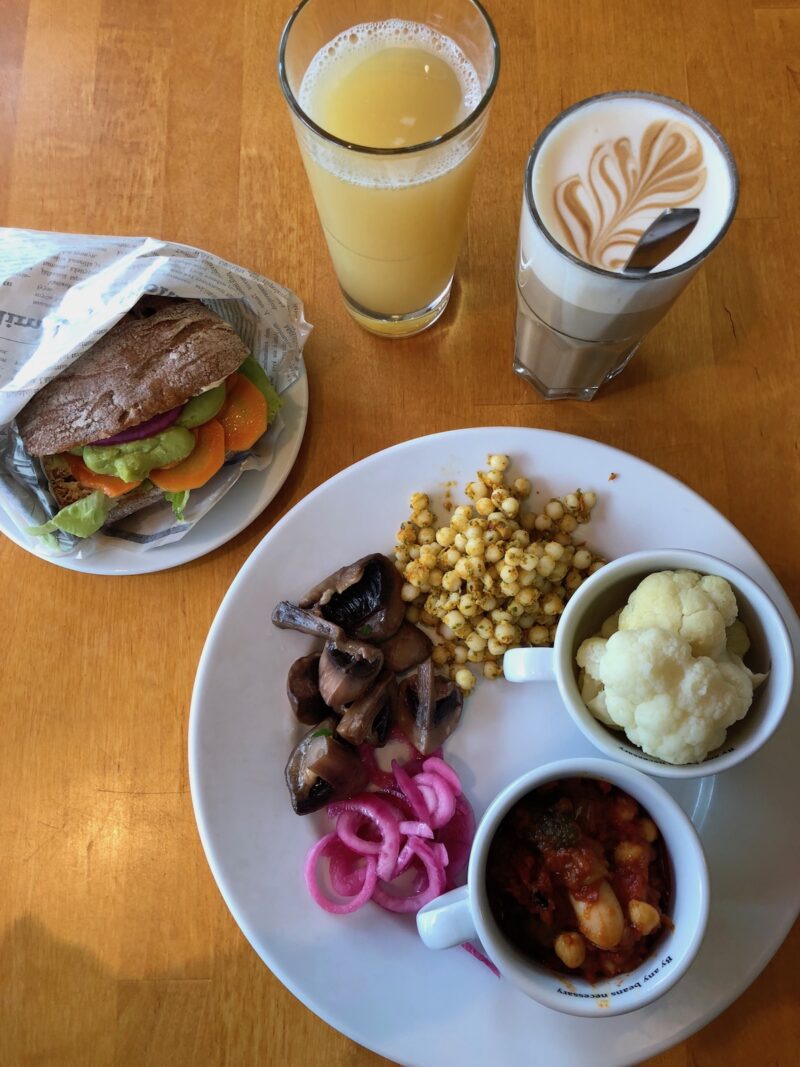 Some do it because of their love for animals and the wish to preserve the environment, others do it to lose weight, yet others aim to improve their health – there are many reasons why a person may decide to adopt a plant-based diet. Whatever the reason might be, taking the vegan plunge is a decision worthy of praise as it brings a number of benefits to our well-being, the environment, and, of course, animal welfare. However, with vegan diet come certain restrictions, and the fact that particular food groups are now off the table means you need to be careful what kind of food you decide to put on the table. When it's well-planned and balanced, a vegan diet can provide all the necessary nutrients your body needs to be able to function properly. That being said, here is everything you need to know to ensure your plant-based meals meet your nutrient requirements.
Calcium
Because the vegan diet excludes dairy products from the grocery list, vegans have greater chances of bone fractures than non-vegans, so it's important that they incorporate this crucial mineral into their diet through calcium-fortified foods, supplements or plant-based drinks. Leafy greens such as broccoli, kale, collards, and Chinese cabbage naturally contain calcium, while products from almond such as almond milk and almond butter are enriched with calcium and will ensure you get your fix of this vital mineral. Fortified foods such as rice, cereal, soy, and bread products can fulfill your recommended daily intake of calcium (which is 1000 mg) but firm tofu, whole-grain bagels, and fortified orange juices are equally good sources of calcium.
Protein
Crucial for good bones, this key nutrient can be found in a wide range of foods. Nuts, seeds, soy, lentils, as well as whole grains, legumes, and beans are excellent sources of plant-based proteins which will ensure you meet your daily recommended protein intake (0.9 g per kg). Peanut butter and banana sandwich may contain almost the same amount of protein as one scoop of protein powder, so it all boils down to personal preferences. If you'd rather skip the convenient foods and prep your own nutrient-packed dishes, get inspired with delicious and easy vegan recipes – simple and quick to make, some of them may easily become your go-to vegan recipes.
Iron
Iron, particularly plant-based nonheme iron, is found in many plant foods. Quinoa, beans, seeds, and nuts are good sources of iron, while meat substitutes and cereals are iron-fortified. While the recommended daily intake of iron ranges between 14 and 32 milligrams, how much iron you need depends on your body's iron absorption ability. Eating roasted nuts instead of raw nuts and consuming sprouted seeds, as well as consuming strawberries and oranges that are rich in vitamin C will help increase iron absorption. Generally, it is considered that vegans need to consume twice the amount of iron compared to non-vegans.
Omega-3 fats
Because omega-3 fats are usually found in fish, vegans need to find a way to incorporate these fatty acids through plants. A good whole-food source of omega-3 fat ALAs (alpha-linolenic acids), flaxseeds have a high content of these fatty acids (14g), but you can also rely on canola oil, chia seeds, soybeans, and walnuts as other good sources of omega-3 fats. However, these will only provide omega-3 fat ALA, which is inferior to EPA and DHA, so vegans need to consider taking supplements that will provide good levels of these two types of omega-3 fatty acids.
Vitamin B-12
Because this vitamin is usually found in animal products, making sure you get enough of it can be quite difficult. This vitamin is vital for your body as it keeps your red blood cells healthy. Although you could reach for vitamin B-12 vegan supplements, it would be best to try and gain this B vitamin through plants and plant-based foods such as meat substitutes. A cup of fortified soy milk will exceed your recommended daily intake of vitamin B-12 (3mcg/2.4mcg), and so will one spoon of fortified nutritional yeast (4mcg/2.4mcg).
Vitamin D
Getting enough vitamin D during the cold, winter months may be tricky for vegans as the days are darker and sun exposure is not possible. If spending time outside in the sun for at least fifteen minutes is not possible, vegans need to find alternative sources of this vitamin. Fortified soy milk, cereal, and vegan margarine can provide vitamin D2 to some degree (between 200 and 240 IU/ 800IU), which is why vitamin D supplements should be considered.
Even though obtaining certain vitamins and minerals may be tricky when you're a vegan, it is very much doable. By ensuring your plant-based diet is properly balanced in terms of nutrients, you can rest assured you're giving your body what it needs.