*This is a sponsored post in association with Sweet Earth, all opinions are my own.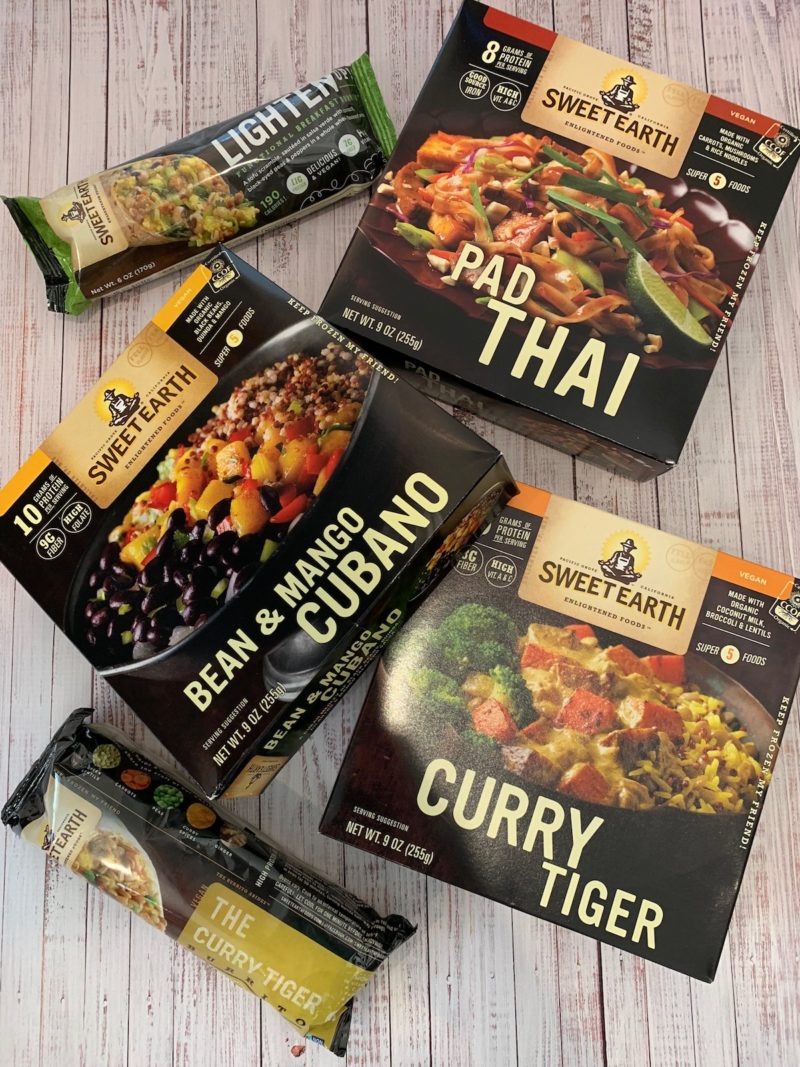 Well, January is behind us so it's safe to say we are well into the new year. Did you let you resolutions slip? Meh, that's ok, you can always take steps toward a healthier life all year long as we are all a work in progress! Perhaps adding in a Meatless Monday here and there, yeah? Good thing I've got a way to add in some scrumptious plant based meals that will save you time without sacrificing flavor!
I'm talking about Sweet Earth Foods! Yep, tasty, delicious actually and good for you, these plant based meats and meals are also organic, non-gmo, Sweet Earth makes it easy and fun to keep your new year's resolutions! Easy to find in the refrigerated or frozen section of your local grocer. Sweet Earth has a full line of healthy, convenient and flavorful foods!
I absolutely love Sweet Earth's variety of choices not only because they have so many wonderful plant based foods, but because they are convenient, quick and bursting with flavor. They really bring the flavors of the world to your kitchen such as my faves Pad Thai, Curry Tiger and the Bean and Mango Cubano. In fact, the burritos are great for a grab and go meal that pack the same flavor punch!
Sweet Earth Food is a flavor-forward food company that handcrafts award-winning, globally-inspired, plant-centric convenience products! Promising that all of their foods are delightful, bold & healthy meals you will absolutely love, all Sweet Earth Foods are high in protein, fiber, nutrients, organic & vegetarian or vegan! Expand your palate & travel the world in a matter of minutes with any of the tasty products below:
Entrée Bowls:
Borderless Enchilada
Curry Tiger
General Tso Tofu
Bean & Mango Cubano
Chana Masala
Pad Thai
Burritos:
Big Sur Breakfast Burrito
Baja Breakfast Burrito
Curry Tiger Burrito
Peruvian Burrito
Protein Lover's Burrito
Lighten Up! Burrito
Sweet Earth has such a great variety of meals for every kind of taste, leaving out all the bad stuff and enhancing all the good. You won't miss the meat and all the other processed stuff, helping you get back on the health track quickly and easily.
Find Sweet Earth at your local Kroger, Harris Teeter, Fred Meyer, Ralphs, Frys, King Scoopers, Marianos and more! Available nationwide, find a store now – https://bit.ly/2FQ8TsA
Start living the plant based sweet life with Sweet Earth today!!