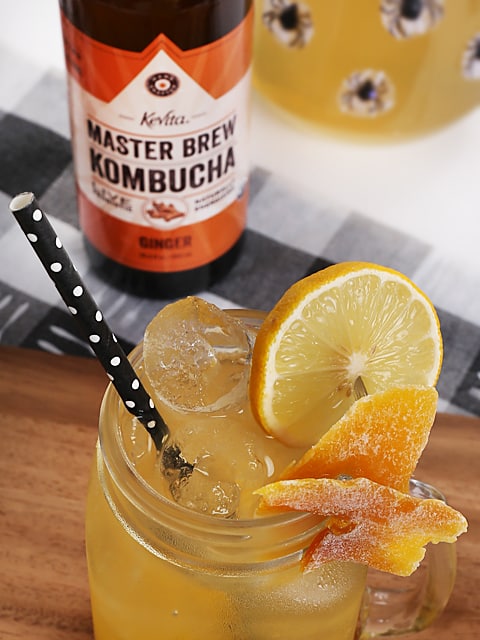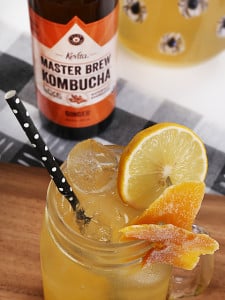 I LOVE Halloween and all that comes with it. Especially the 3 C's: candy, costumes and cocktails! I always play it safe and try to be as healthy as possible so this year I concocted a witchy libation featuring KeVita Master Brew Kombucha!
SO yummy and also good for you, it will feel sinfully perfect for the occasion! It's a great way to stay healthy this party season while not having to miss out on any of the spooky fun!
Here's the recipe!
The Ginger Ghoul
1 part Organic Vodka
2 parts KeVita Ginger Master Brew Kombucha
1 splash fresh lemon juice
Ice
Ginger candy, for garnish
Combine all ingredients, except for garnish, in a shaker. Shake well and pour into a rocks glass. Garnish with a piece of ginger candy and enjoy!
Photo by Ancel Sitton for Konnect PR