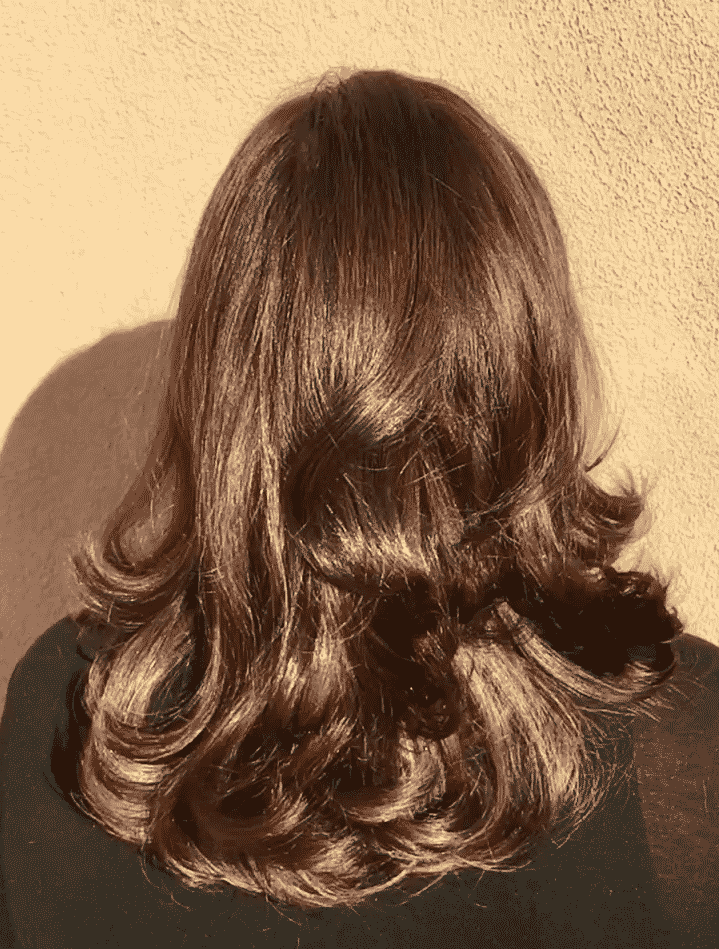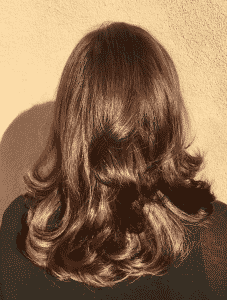 Learn how to correct thinning hair caused by an underactive thyroid.
In this article: 
Is my thyroid condition to blame for my hair loss?

How to optimize thyroid function to stop thyroid disease-related hair loss

How can I improve my hair volume from thyroid disease-related hair loss?
Hair is an integral part of our self-identity and self-expression. Thus, when we start to notice unwanted changes in our hair, it can understandably be concerning. One of the more noticeable symptoms of hypothyroidism is hair loss and thinning hair. However, a diagnosis of hypothyroidism does not mean you have to live with thinning hair. Here's a look at some of the best strategies for increasing your hair volume when you experience hair loss from hypothyroidism.
About hypothyroidism and hair loss
The thyroid is a small, butterfly-shaped gland at the base of your neck, below the Adam's apple. As part of the endocrine system, the thyroid gland produces hormones that regulate your body's energy use, along with many other vital functions. When thyroid hormone production drops, your body processes slow down and change, affecting many different systems in your body.
Common symptoms of hypothyroidism include:
Fatigue

Increased sensitivity to cold

Constipation

Dry skin

Weight gain

Puffy face

Hoarseness

Muscle weakness

Elevated blood cholesterol level

Muscle aches, tenderness, and stiffness

Joint pain, stiffness, or swelling

Heavy or irregular menstrual periods

Thinning hair

Slowed heart rate

Depression

Impaired memory

Infertility

Enlarged thyroid gland (goiter)
Subclinical hypothyroidism may cause mild symptoms or no symptoms at all. However, the lower your thyroid hormone levels drop, and the longer they stay that way, the more severe the symptoms. 
Untreated hypothyroidism can lead to hair loss. Still, it's possible not even to realize you're losing hair because it falls out so sparsely and uniformly. It may be three to four months after the onset of hypothyroidism before noticing hair loss due to the long hair cycle. 
How to optimize thyroid function to stop thyroid disease-related hair loss
Our hair is often a reflection of our overall health. Thus, when you notice changes in your hair volume, texture, or color, it may be a sign that something is amiss with your hormones. Because low thyroid can cause hair loss, a great place to start is checking your thyroid gland function with a simple blood test. A thyroid blood test can reveal information about whether your body has enough circulating T4 and T3 to support your body functions, including hair growth. 
A thyroid blood test is the best way to know for sure if the cause of your hair loss is an underactive thyroid. Companies like Paloma Health offer an at-home thyroid test kit to help you understand how your thyroid is working. Test from the convenience of home and get results in about one week. 
Most people with an underactive thyroid will need to take medication for the rest of their life. Suppose your thyroid doctor starts you on thyroid hormone replacement medication like levothyroxine. In that case, it can take several weeks to find the correct dose for you. 
If you are already taking thyroid medication and notice hair loss or thinning, it is beneficial to recheck your thyroid function to determine if you need to adjust your thyroid medication dose.
Once your thyroid is well-managed with medication, it can take several weeks to see an improvement in your hair thickness. The hair growth cycle is long, so it can take time for follicles to start growing noticeable hair shafts across your scalp. 
How can I improve my hair volume from thyroid disease-related hair loss?
Healthy skin = healthy hair
Hair is an appendage of our skin. Therefore, if your skin is not clean and healthy, it is hard to have healthy locks.
To improve your hair volume, try the following:
Keep your scalp clean
Daily hair washing can strip your hair and scalp of its natural oils. However, going too long between washes can cause a build-up of oils and environmental toxins, inhibiting hair growth. Try to wash your hair and scalp every 2-3 days unless your hair is particularly oily, in which case you may need to wash more frequently. 
Treat skin conditions
Dandruff, seborrheic dermatitis, and fungal scalp infections can interfere with hair growth. Therefore, if you notice flaking or itching, it is helpful to see a dermatologist to identify what is causing skin irritation.
Eat for your skin
Diet is a powerful way to heal from within, so increasing your intake of certain nutrients (like protein) can support hair growth.
Take supplements
Many of us do not get the recommended daily amount of essential nutrients to support hair growth. Supplements can ensure you are meeting your daily requirements.
Styling techniques to try
Because it can take time for your hair to regrow after starting thyroid medication, you can boost your volume by trying different styling techniques.
Go to bed with wet hair
If you have longer hair, wrap your hair in a bun with a scrunchy, leaving a few inches of your hair outside the bun. In the morning, your hair will have dried against gravity, which gives you a noticeable lift.
Use dirty hair to your advantage
Oily hair is easier to style than a freshly washed mane. On the days where you are in-between washes, take advantage of adding lift along your part line by teasing your hair with a fine-toothed comb
Bring the rollers back
Air drying your hair in rollers can give you natural-looking curls without damaging your hair with hot tools. 
Change where you part your hair
If you have been parting your hair on the same side for several months (or years), move your part over further or switch to the other side. Hair follicles become used to laying in the same position, so forcing them to fall differently can give you a natural boost in volume. You may also want to try zigzagging your part line. 
Visit your stylist
A fresh cut can do wonders for thinning hair. Ask your stylist about haircuts they recommend for people with thinner hair. For example, you may want to consider a shoulder-length bob or wear your hair half-up.
Styling techniques to avoid
Certain things can worsen hair thinning and make it harder for your hair to regrow. If you can, it is best to avoid:
Chemical treatments like hair dye, permanents, and texturizers 

Hot styling tools like curling irons, hairdryers, straighteners, and hot rollers

Brushing wet hair

Using too many styling products, including those that claim to have a long-lasting hold

Tight hairstyles, like ponytails, buns, and cornrows

Extensions
If you're worried about hair loss or thinning, consider taking a thyroid blood test to understand how your thyroid functions. Many labs only look at thyroid-stimulating hormone (TSH). Still, it's critical also to measure free triiodothyronine (free T3), free thyroxine (free T4), and TPO antibodies. These four markers help you understand the big picture of what's happening with your thyroid function and where specifically to make improvements. 
Should your results show that your thyroid is underactive, it is treatable with thyroid hormone replacement medication to help reduce symptoms like hair loss and thinning. When choosing thyroid medication with your doctor, remember that there is no one-size-fits-all treatment.