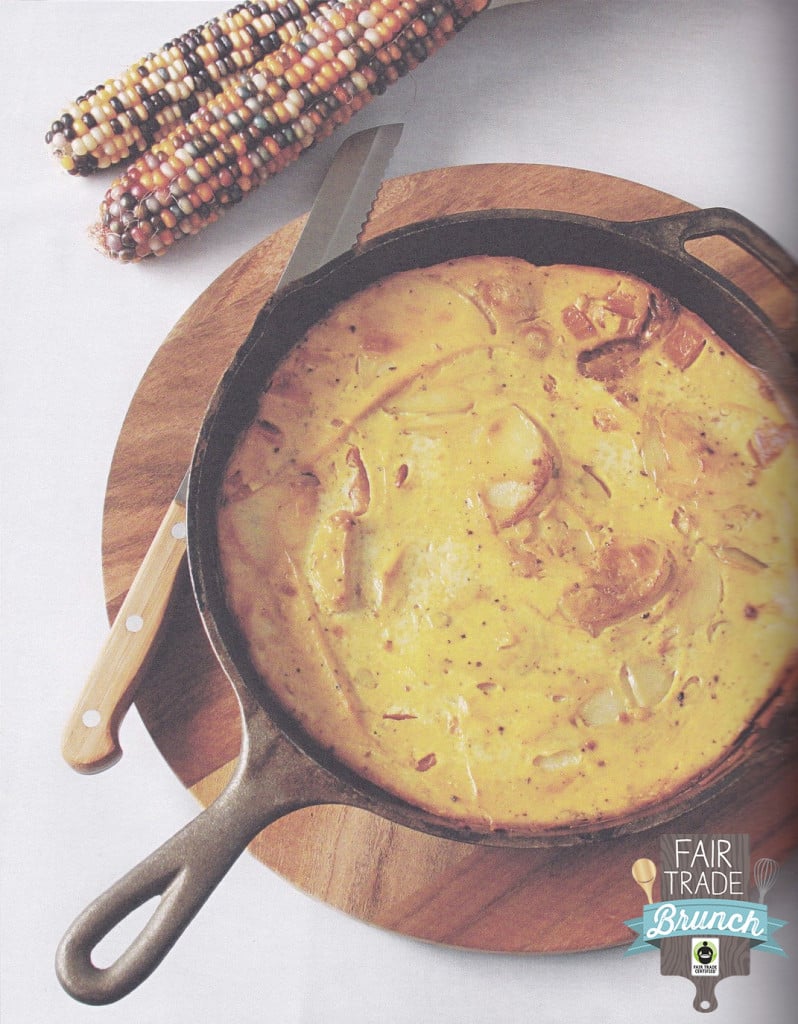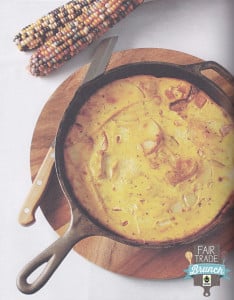 Mom deserves the best and this Mother's Day, making her a brunch made with love is an awesome way to show her how much you love and appreciate her. For more brunch recipe inspiration, be sure to check out my previous Mother's Day brunch recipes and add my Spanish Tortilla de Patatas con Salsa Fresca recipe, featuring Fair Trade ingredients!
I'm teaming up with my friends at Fair Trade USA for their Moms Make a World of Difference campaign by creating and submitting this recipe for their yummy contest! Be sure to check out all the stories of Fair Trade moms as well as sign the Mother's Day Card!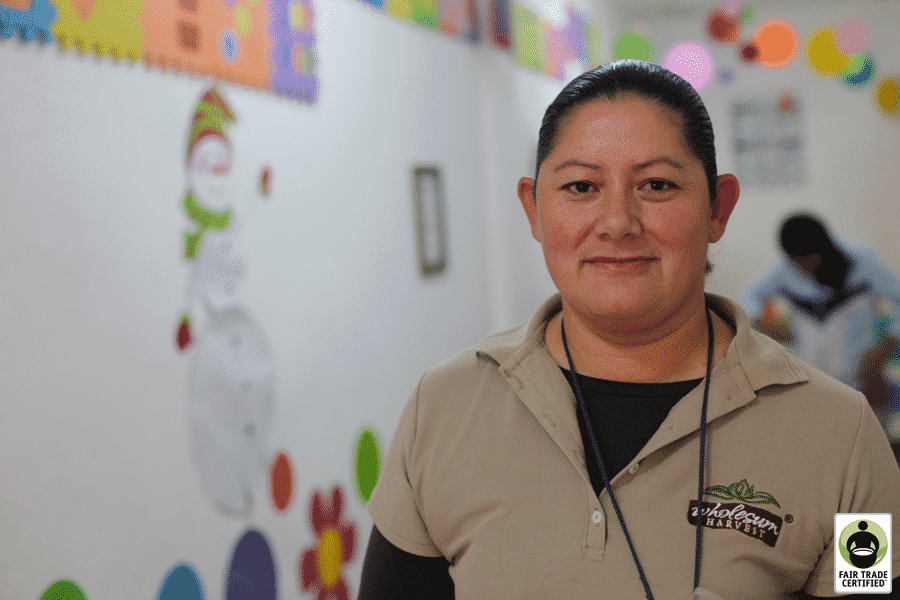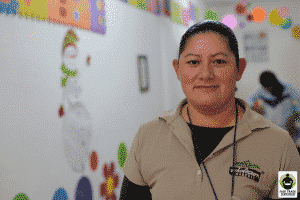 Here is just a little bit about my Fair Trade Farmer pairing: Olga Quevedo Castro, an inspirational produce (like tomatoes, cucumbers, eggplant, etc!) worker at Wholesum Harvest in Mexico. Olga Quevedo Castro, 36, from Imuris, Sonora, has been working for four years at Wholesum Harvest and is currently the supervisor for the nursery and primary school that cares for children of employees. Olga is also the president of the ten-person Fair Trade council, an assembly of employees elected by employees who lead decision-making processes concerning the use of funds allocated by Fair Trade USA for all workers. "There are absolutely no negatives from the Fair Trade program as all the extra earnings only benefit the workers," declares Olga.
And finally, before we get to the recipe, I'm hosting an incredible #FairMom's Fair Trade Brunch Giveaway! One lucky winner will win a fabulous prize box, like the one pictured here, full of Fair Trade goodies!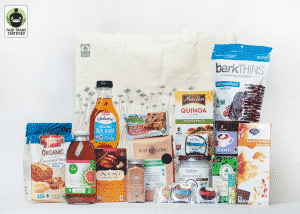 How to enter our Fair Trade Giveaway:
Leave a comment telling us why you would love to win this prize box!
Be sure to leave your email address so that we may contact the winner.
Please like us on Facebook
Please Follow us on Twitter
Share this contest with at least 1 other person
Winners will be chosen on Monday, May 11th by random.org.
Deadline for Entering is 11:59 PM PST, Sunday, May 10th.
Good luck!!
xoxo
**We do not share your email with anyone nor do we add you to our mailing list
**Only entries from the USA are eligible to win**
Keep Calm and Brunch on with #FairMoms!
Enjoy!
Spanish Tortilla de Patatas con Salsa Fresca
Vegan Omelet Batter
3 cups (24-ounces) silken tofu

1/4 cup plain soymilk

1/4 cup nutritional yeast

1/4 cup potato starch or cornstarch


2 teaspoon soy sauce/tamari or liquid aminos

1/4 teaspoon lemon pepper seasoning

1/4 teaspoon turmeric


Salt and pepper, to taste
Tortilla
1 to 2 tablespoons olive oil

3 gloves of garlic, peeled and lightly crushed

2 large potatoes, washed, peeled, and sliced

2 green onions, whole onions chopped, reserve some for garnish

1 medium tomato, diced

Vegan omelet batter

Salt and pepper, to taste

Non-stick spray 
Salsa Fresca

4 medium Fair Trade tomatoes

1/2 cup cilantro, chopped

2 to 3 green onions, chopped (use whole onion, not just the whites)

Juice of 1 small to medium lime

Salt and pepper, to taste

1 small jalapeno, diced (optional)
To make omelet batter: Blend ingredients together until smooth.
To make tortilla: In a large frying pan, heat oil over medium heat. Add garlic, crushing with a large wooden spoon or the side of a large knife. When garlic is very lightly browned, remove and throw away, leaving garlic infused oil in the pan. Add potatoes, stirring frequently until they are soft and thoroughly cooked. Remove potatoes and pour out oil.
Coat pan with spray. Add potatoes, green onions, tomatoes and omelet mixture to pan and cook over medium heat for about 10 to 15 minutes or until fluffed up. Using a plate or wide spatula, flip tortilla and cook the other side. When thoroughly cooked, flip again; both sides should be well-browned. Remove from pan by flipping onto a plate and season with salt and pepper. Garnish with green onions. You may also want to serve with some Salsa Fresca.
To make salsa: Combine all ingredients in a blender and pulse until chunky (do not puree). Be sure that big chunks are gone but not soupy. Add more of any ingredient to your taste.
Yields about 6 to 8 servings