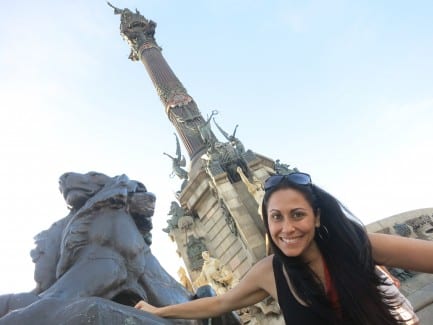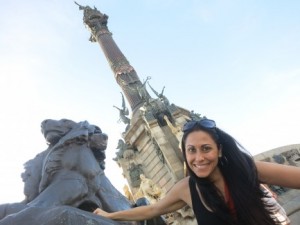 Barcelona is a city that has something for everyone. From its world-renowned architecture and stunningly beautiful beaches to its delicious food and rich culture, there is truly something for everyone in Barcelona. When you first visit the city, you may be overwhelmed by its size and chaotic energy. However, once you spend some time exploring, you will quickly fall in love with this vibrant city. Here are just a few of the many reasons why you should visit Barcelona:
1. The Extra Amazing NightLife
Barcelona is known for its amazing nightlife. Countless clubs, bars, and restaurants stay open late into the night. Barcelona has something for everyone, whether you are looking to party all night or enjoy a few drinks with friends. With a Barcelona yacht charter, you can enjoy Barcelona's bustling day and nightlife. Its ever-present sun and the magnificent sights of the Costa Brava are all at your own pace in the comfort of your private yacht.
The city comes alive at night, and there is always something happening. You can find everything from trendy nightclubs to laid-back bars, and there will surely be something to suit your taste. In addition, the restaurant scene in Barcelona is world-class. You can find cuisine from all over the globe, and there are plenty of options for late-night dining. Plan your trip accordingly if you want to experience the best of Barcelona's nightlife. The weekends are the busiest times, so try to avoid them if possible.
2. The Architecture
No other city in the world is quite like Barcelona regarding architecture. From the medieval buildings in the Gothic Quarter to the Art Nouveau structures of Eixample to the contemporary designs of Zaha Hadid, Barcelona is a city that is constantly evolving and reinventing itself. Each new architectural style seems to be more beautiful than the last, and tourists worldwide flock to see these stunning landmarks.
If you are an architecture lover, you want to explore all of Barcelona's amazing buildings. Be sure to visit Park Guell, Casa Mila, and La Sagrada Familia, to name a few. These iconic landmarks will leave you awestruck and longing for more.
3. The Food
Food is a huge part of Spanish culture, and Barcelona is no exception. There are countless restaurants, tapas, bars, and cafes to choose from, and you can find something to suit every taste. The city is also home to some of the best food markets in the world, including La Boqueria and Mercat de Santa Caterina. Here you can find everything from fresh produce to delicious prepared foods.
If you're looking for a truly authentic Spanish dining experience, head to one of the many tapas bars. Tapas are small plates of food meant to be shared with friends. They can include simple snacks like olives or cheese to more complex dishes like paella or tortilla española. Be sure to order a few different types of tapas so you can get a taste of everything.
4. The Culture
Barcelona is known for its rich culture. From stunning architecture to world-renowned art museums, there is much to see and experience in Barcelona's cultural scene. In addition to the city's many tourist attractions, there are plenty of opportunities to participate in Barcelona's cultural life.
Music, dance, and theater performances are regularly staged in venues throughout the city. Numerous festivals celebrate everything from traditional Catalan culture to contemporary international art movements. Barcelona is a great place to start if you're interested in learning more about Spanish culture. With its solid Mediterranean flavor, the city offers a unique perspective on Spanish culture that you won't find anywhere else.
5. The Shopping
No matter your budget, you can find something to buy in Barcelona. The city is home to some of the best shopping in Europe. From high-end designers like Chanel and Dior to local boutiques, there's something for everyone. And if you're looking for a bargain, there are plenty of places where you can find good deals on clothes and other items.
One thing that makes shopping in Barcelona so special is the mix of traditional stores and modern malls. You can find old-fashioned shops selling handmade crafts alongside trendy boutiques and big department stores. If you want to do some serious shopping, visit La Rambla, Passeig de Gracia, and Portal de l'Angel – these streets are lined with some of the best shops in the city.
6. The Beaches
Barcelona is located on the Mediterranean Sea, meaning there are plenty of beaches to enjoy. These beaches are some of the best in Europe and are perfect for spending a day in the sun. Barcelona's beaches are sure to please you if you're looking for a place to relax, swim, or take in the scenery.
There are several beaches to choose from, each with its unique atmosphere. For example, Barceloneta Beach is a great spot for swimming and sunbathing, while Nova Icaria Beach is perfect for families with small children. Whatever your preference, you can find a beach in Barcelona that suits your needs.
7. Classic Museums
Barcelona is home to some of the best museums in Europe. If you're a fan of art, history, or culture, you'll find a museum that interests you. These museums offer a chance to see some of the world's greatest works of art. In addition, they provide insight into the culture and history of Barcelona. If you want to learn more about the city and its people, be sure to visit the following best classic museums in Barcelona.
The Museum of Art Nouveau is dedicated to the art movement that flourished in Barcelona at the turn of the 20th century.

The Picasso Museum is one of Barcelona's most popular tourist destinations, and for a good reason – it contains more than 4,000 pieces by Pablo Picasso himself.

The National Archaeological Museum is home to an impressive collection of archaeological artifacts from all over Spain.

The Maritime Museum tells the story of Barcelona's seafaring heritage through exhibits on shipbuilding, navigation, maritime trade, and much more.

The Barcelona City History Museum is located in a 14th-century Gothic building in the heart of the Old City.
Barcelona is a truly unique city with a lot to offer visitors. From its stunning architecture and vibrant culture to its beaches and museums, there's something for everyone in Barcelona. If you're looking for a place to enjoy sunny weather, do some shopping, or relax, this city is sure to please you.