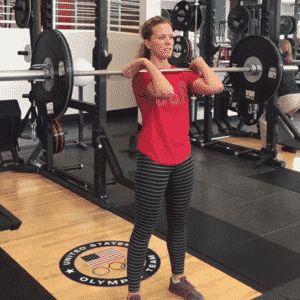 With a shocking 80% of Americans estimated not to get the recommended amount of daily exercise, it's clear to see that the number of people living a healthy lifestyle is significantly dwindling. Many stereotype exercise as tedious and uninteresting, even assuming those who regularly exercise and boring themselves!
But contrary to popular opinion, branding exercise as boring is just an excuse not to do it. There are a huge array of exercise methods and regimes that inject some much-needed variety into their activities – CrossFit training being one of the most popular and effective. So if you're keen to get healthier but want to discover new, variety-filled ways of exercising, read on to find out how CrossFit training can benefit you.
What is CrossFit training?
In simple terms, CrossFit training is an exercise program that specifically focuses on core strength and conditioning. It does this by incorporating functional movements into the training that take influence from weightlifting, running, and gymnastics.
CrossFit training therefore requires you to exercise almost every muscle in your body, providing a fully-rounded workout guaranteed to improve your fitness levels if done regularly. Due to its high intensity, CrossFit training workouts only last about 20 minutes. This makes them perfect if you're busy and struggle to find time for exercise!
Before embarking on your first CrossFit session, it's crucial you have the correct footwear simply because of the variety it involves. There's an array of CrossFit shoes to choose from, so make sure to choose a pair you're fully comfortable with.
Here are some of the top health benefits you can expect from CrossFit training.
Keeping on-track at all times
One of the main benefits of cross-training not found in a lot of other exercises is that your progress is constantly measured throughout. Accurate scores, times and records are kept every single time you do a CrossFit workout, allowing you to ensure you're consistently on-track and able to measure your progress over time.
The more progress you make the more motivation you'll have to continue your training and improve your health and fitness levels, which can only be a good thing!
Sense of community
As CrossFit training is notorious for being intense and somewhat grueling dependent on fitness levels, it can be intimidating to newcomers who have never done it before. Due to this, there are now over 13,000 CrossFit training centers across the US that specifically focus on group training. This means you'll always do these workouts with others and will never be left to sweat on your own.
Research has consistently shown the benefits of exercising with others, and CrossFit training is a great example of how you can use this to your advantage to get healthier quicker.
Exercise certainly doesn't have to be boring, and CrossFit training is one of the most varied exercise programs out there. As long as you're prepared to put the work in and power through the intensity, get ready to experience the healthiest, fittest version of you yet!
Gabriel Lyons first became interested in CrossFit 5 years ago, and he hasn't looked back. He recommends it for anyone looking to get fit, stay fit and who like a challenge!
If you liked this article, you may also like: