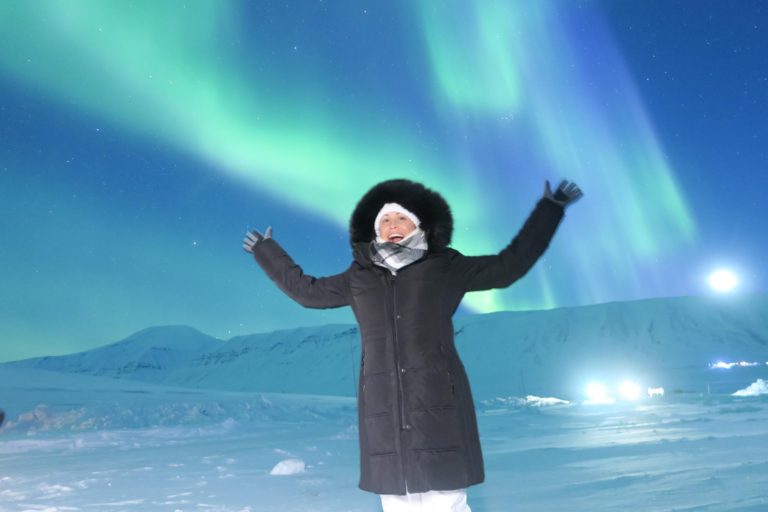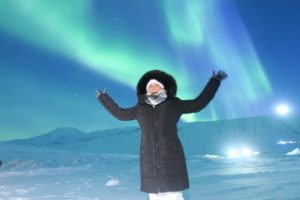 The Northern Lights, it's a wonder of the world that is on most people's bucket lists. And while they can be seen in different parts of the world, there is no place more magical than seeing them from the top of the world on and incredible snow and ice excursion!
I had the once-in-a-lifetime opportunity of taking just such an adventure with Hurtigruten, a Norwegian based adventure and cruise line offering unique trips for the adventurous traveler. Hurtigruten Svalbard, now features one of a kind trips, "land cruises", that take off the beaten track for experiences that are beyond breathtaking.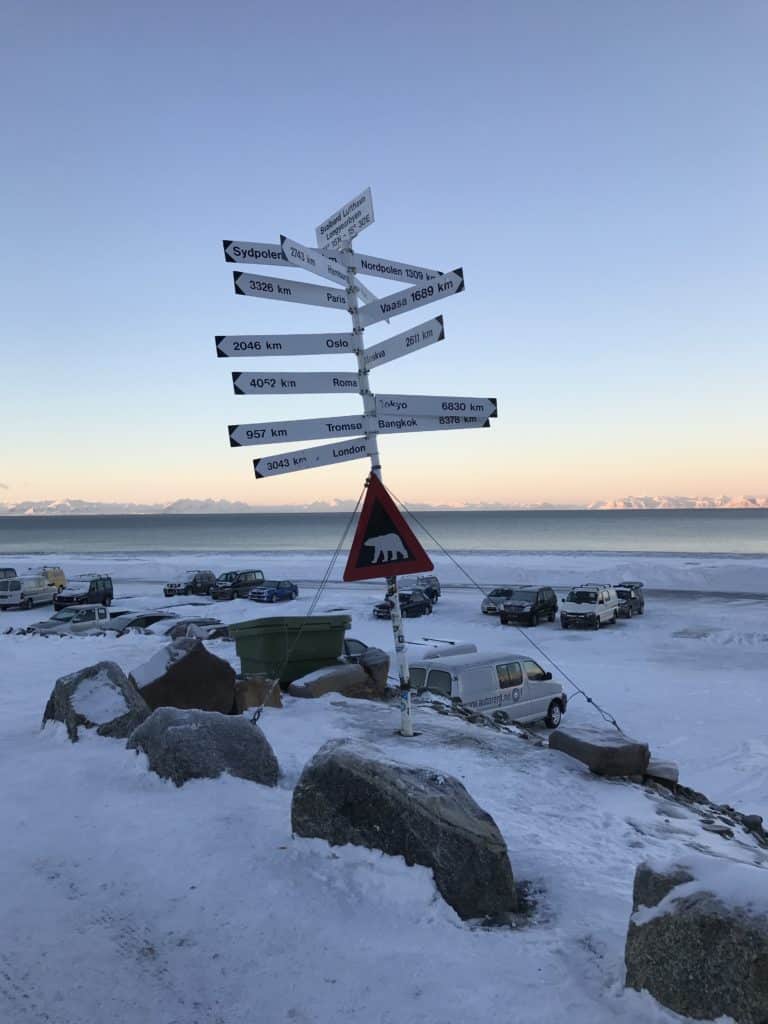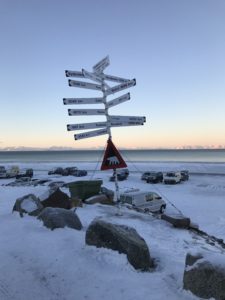 Before even setting foot in the Arctic circle, the flight over the snowy glaciers is beyond words (be sure to check skyscanner flights from Oslo!). However, once landing, you'll swear you're on another planet. Svalbard, part of Norway, is its own little isolated island, just a few hundred miles south of the actual North Pole.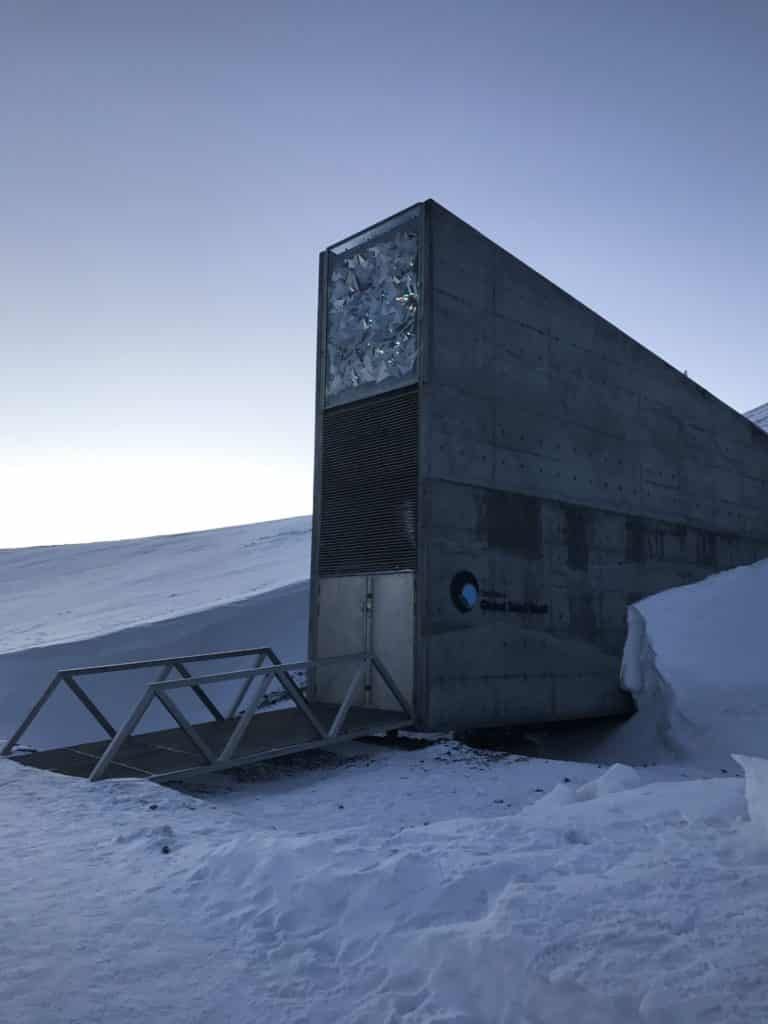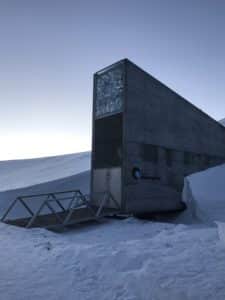 A land of ice and snow with half of its year covered in darkness and the other bathed in light, I was lucky to visit during the transitional period where I got to see both! And wow, dawn and dusk in Svalbard is absolutely gorgeous!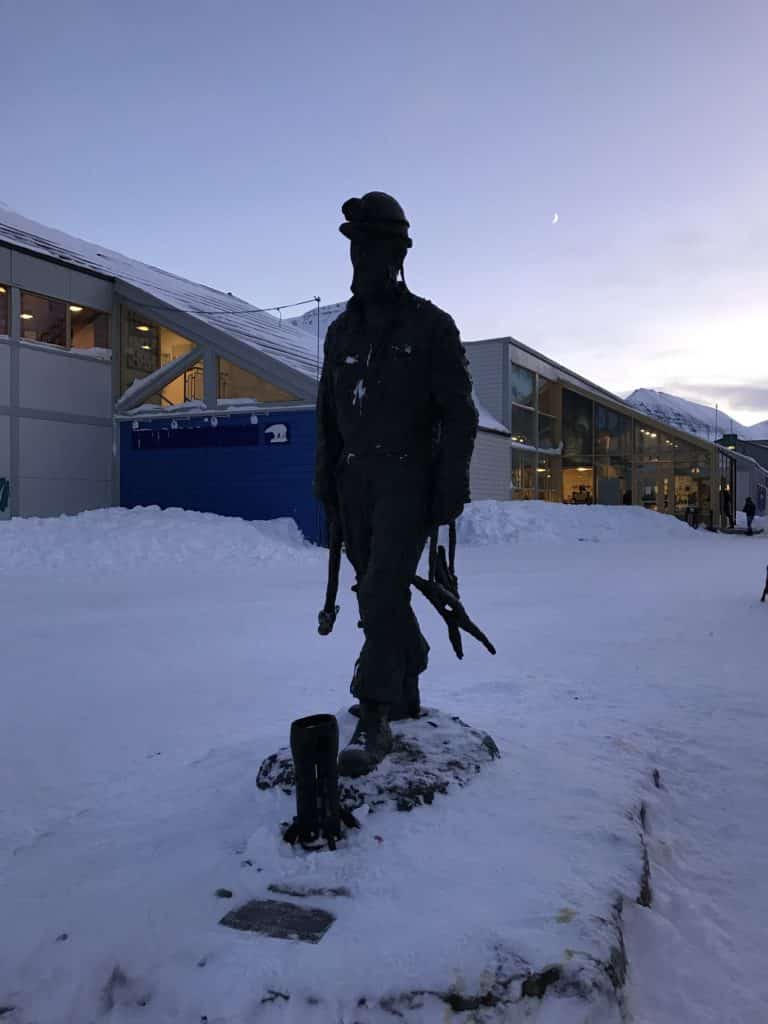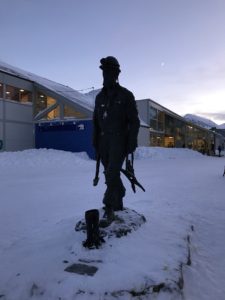 My adventure began and was based in Longyearbyen, Svalbard's most densely populated town (really only 1 of 3 on the island!) with about 2500 residents and home to the Global Seed Vault (which I was lucky enough to visit as it is not open to the public). The town itself is so interesting but the real adventure lies in day and overnight trips into the wilderness!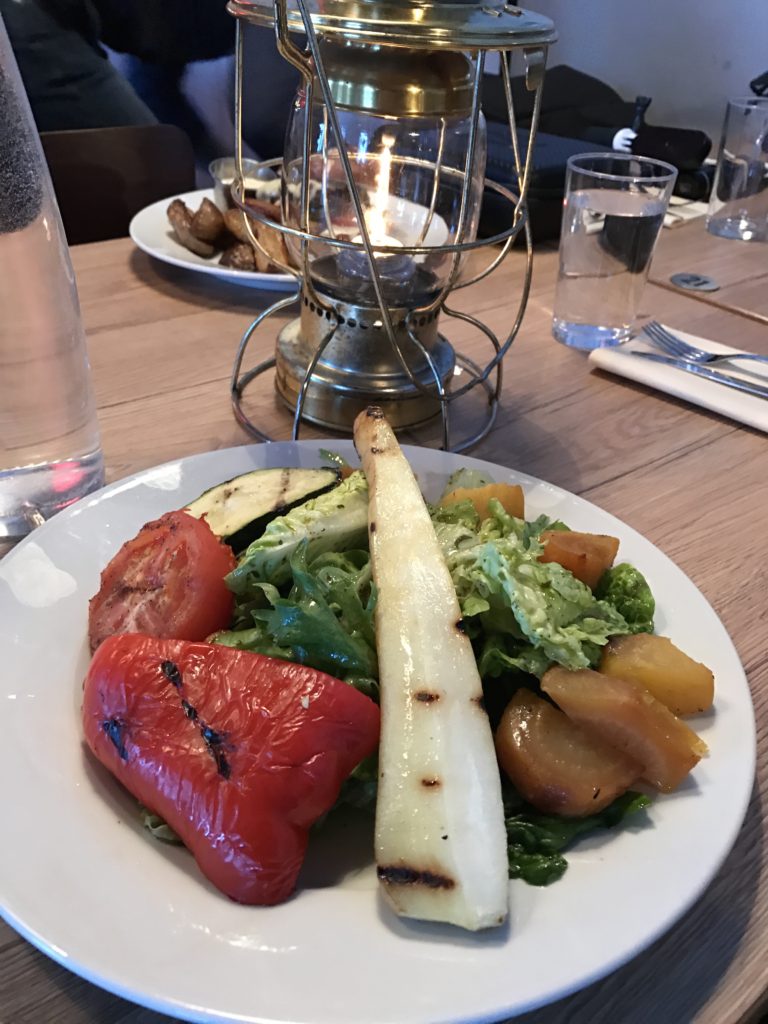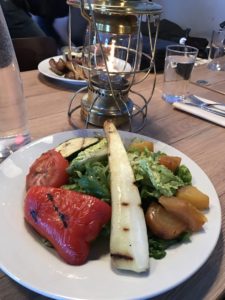 Day one, after a lovely meal at the Coal Miner's Bar & Grill (coal was the largest industry in svalbard until it was shut down a few years back), we loaded up and headed over to Green Dog for an overnight dog sled excursion to a cabin deep in the mountains.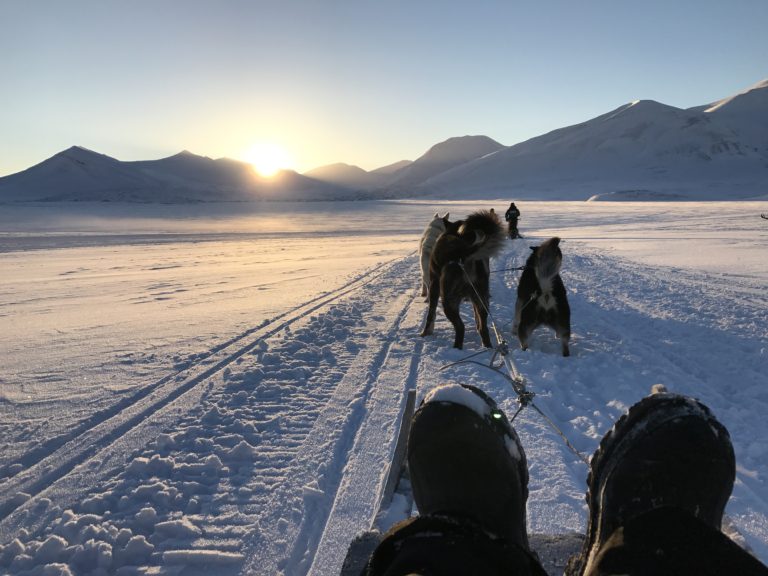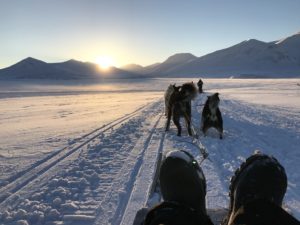 Waking up and seeing the sun come up over sheets of snow and watching the dogs play happily in the snow was a sight I'll never forget. And having a delicious vegan meal for dinner and breakfast in a cozy log cabin made it even more special!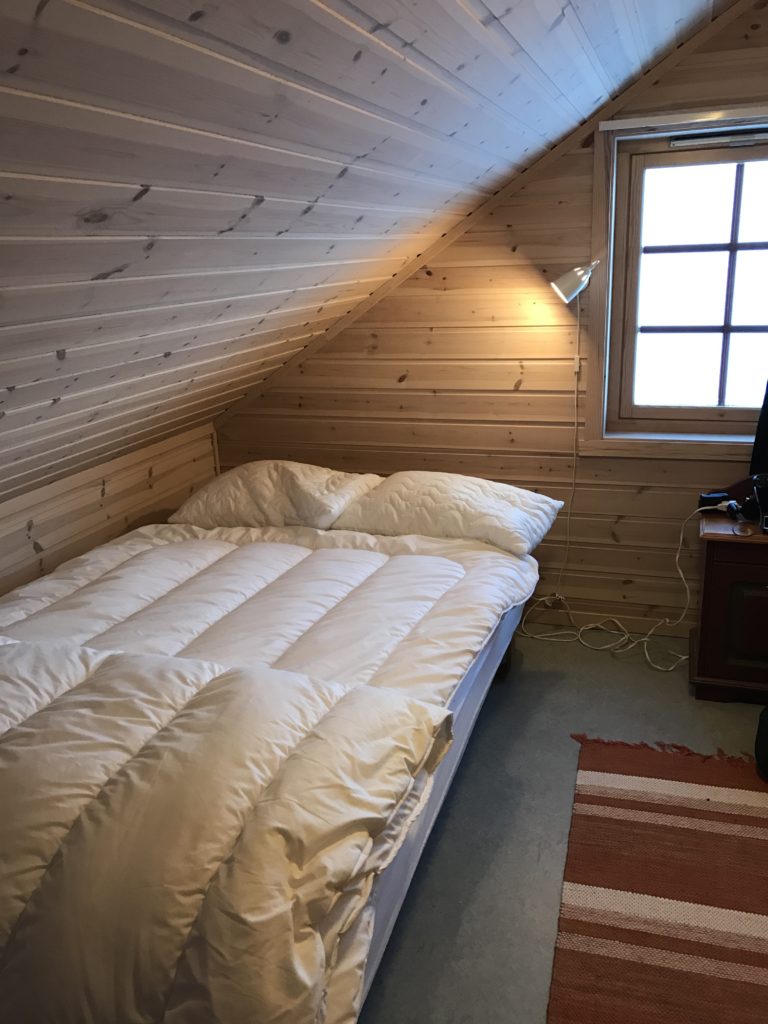 Our return to town was a sundrenched one that brought us to the historic Spitsbergen Hotel. We dined, we sipped champagne, we enjoyed hot showers and a good night's sleep before another jam packed day.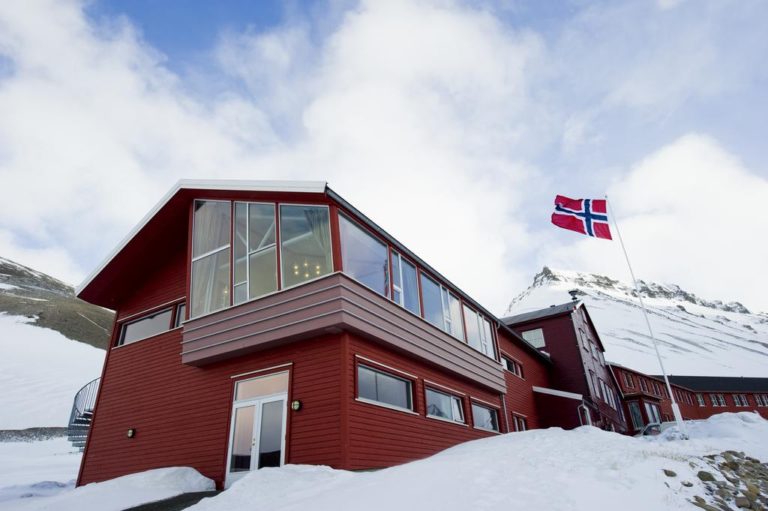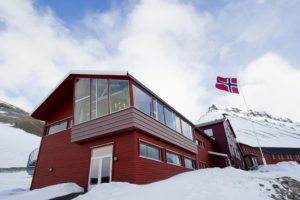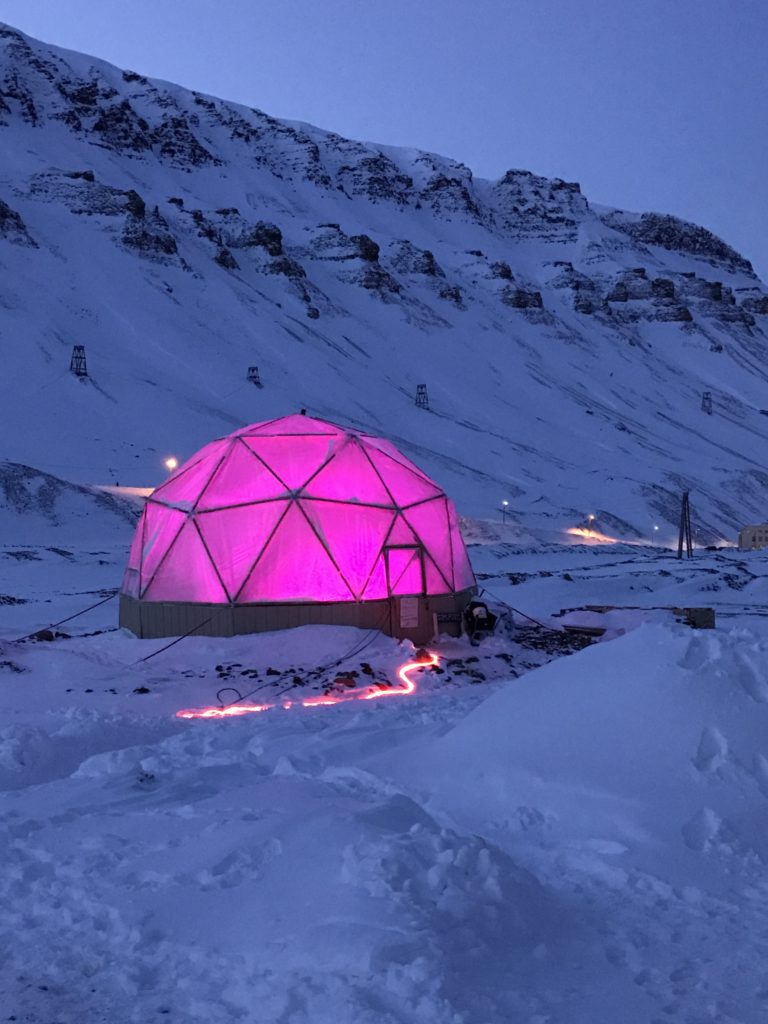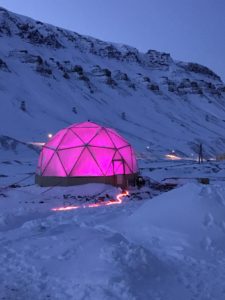 I loved exploring the town of Longyearbyen and would you believe that even in the North Pole, eaten vegan is a cinch? We visited a permafrost greenhouse where organic veggies and herbs are being cultivated, the world's northernmost brewery (Svalbard Brewery!)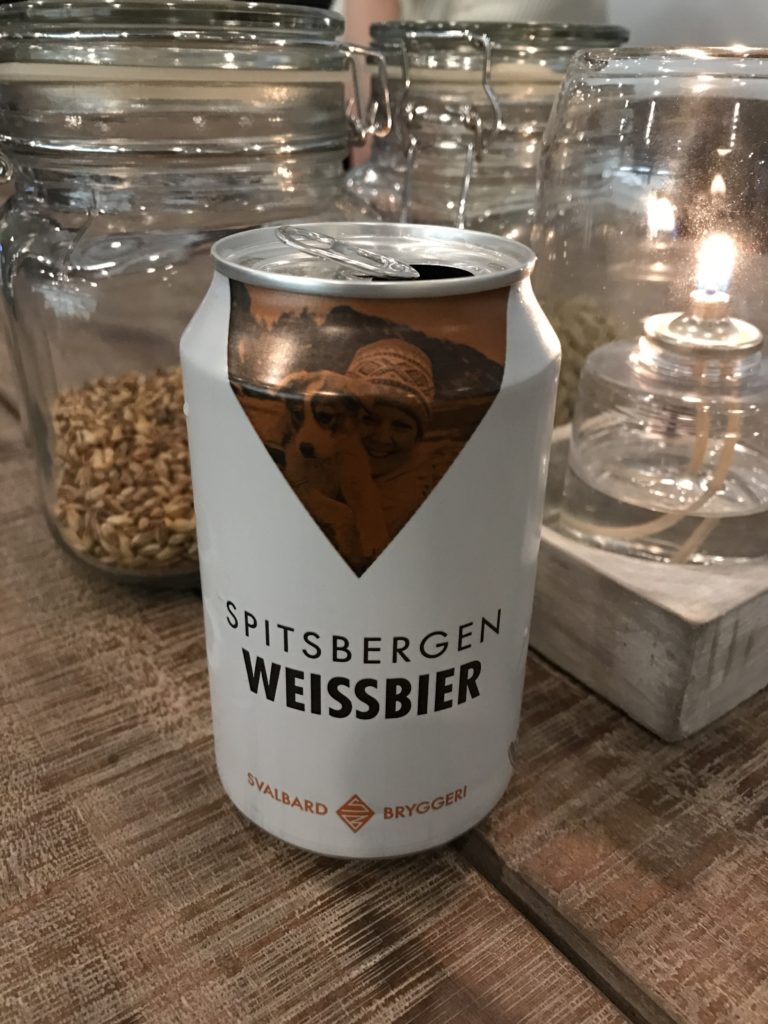 and chocolatier (found at Freune As Cafe and I brought home the most delicious vegan chocolate!). The town itself has a grocery and good store (like a target), several outdoor recreation shops, a few restaurants, bakeries and all of it is hip and cool. I see why Svalbardians love it!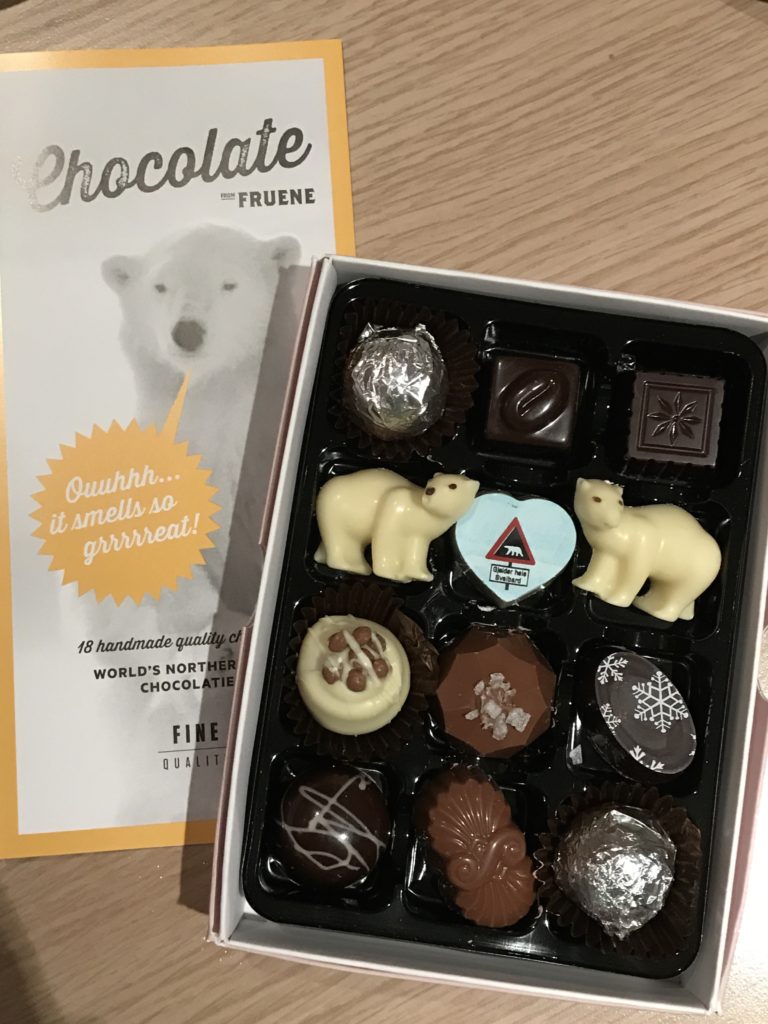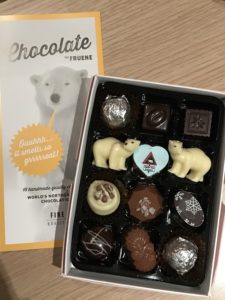 After a full day of Nordic indulgence, we were off on a snowmobile excursion to Svea, a still functional mining town despite the mine being closed. And I have to say, it was my all time favorite excursion because wow, the "road" to Svea was not only out of this world beautiful, but the terrain we covered on those powerful machines was so much fun. Riding past reindeer in canyons and valleys, arctic seals on sea ice and on the lookout for polar bears was exhilarating.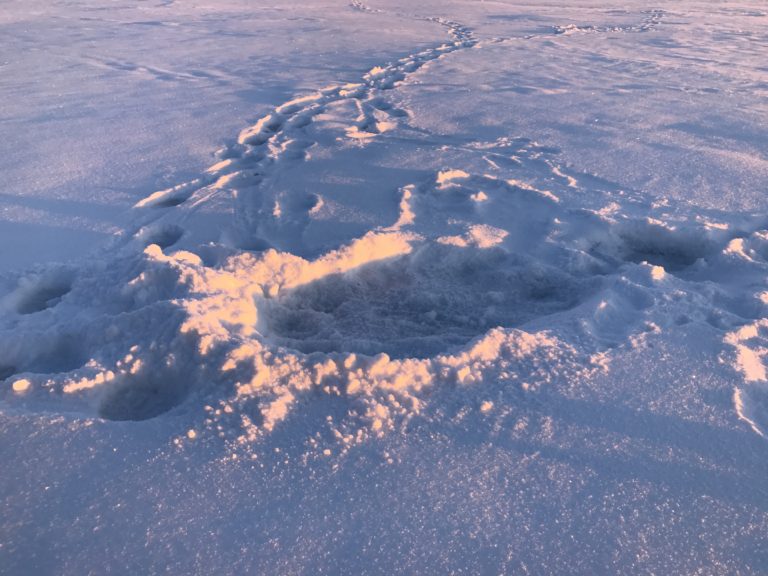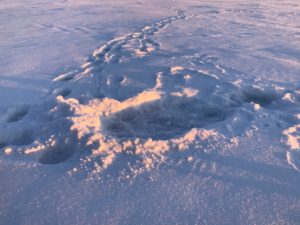 And lunch? We ate in an abandoned Russian mining town, the coolest lunch setting ever.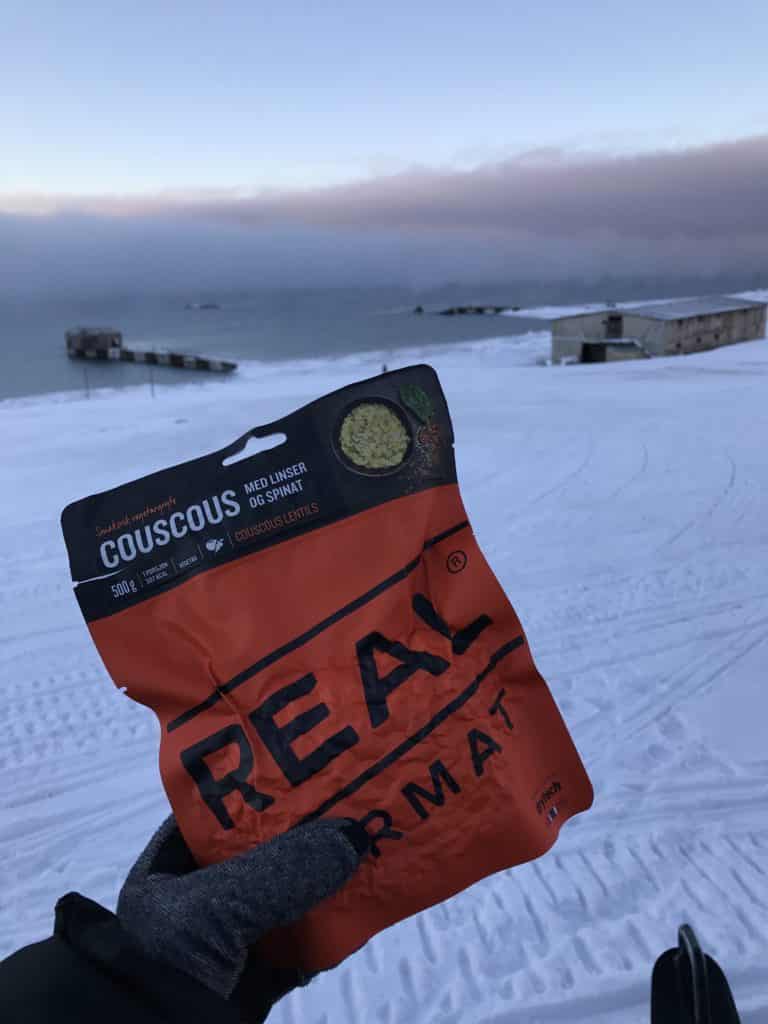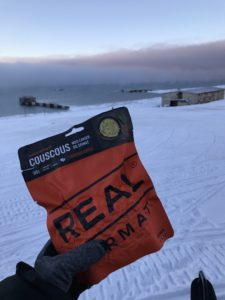 We spent the night in the mining quarters of Svea and even got to suit up and enter the mine after a break of dawn polar bear excursion. I savored every moment of the ride back and basked in the afterglow for days!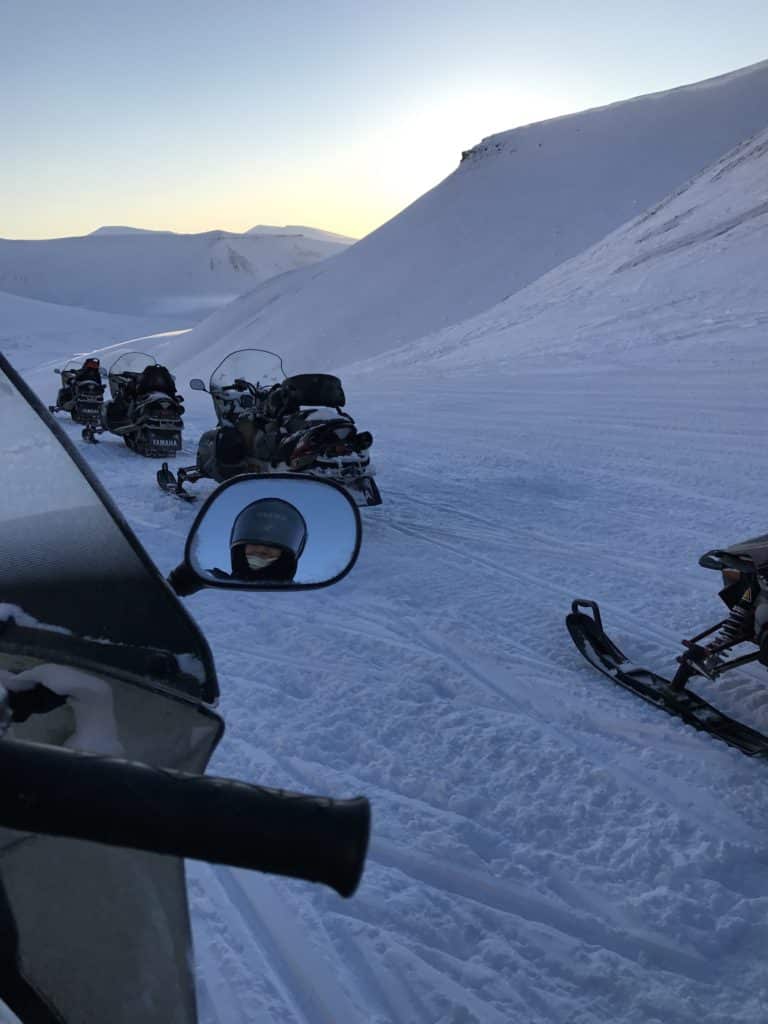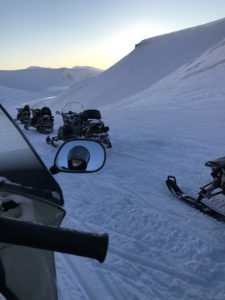 The last night in town we got to stay at the modern Radisson Blu hotel in downtown which gave us time to explore Longyearbyen on our own. I shopped, I dined, I bought souvenirs and thought about missing my flight home the next day as I fell in love with this unforgiving yet beautiful wilderness.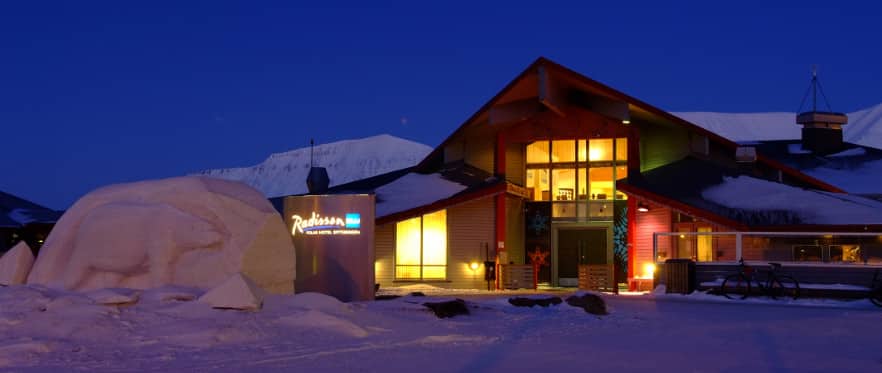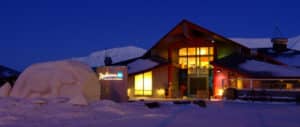 That night we dined in a cozy cabin, a recreation of the homes that the early explorers lived in, learned about Svalbard's history (Longyearbyen was actually named after an American!) and had our last chance to see the Northern Lights dance above our weary heads. We saw them every night and I never tired of seeing them. What a spectacular thing to witness in an even more spectacular place!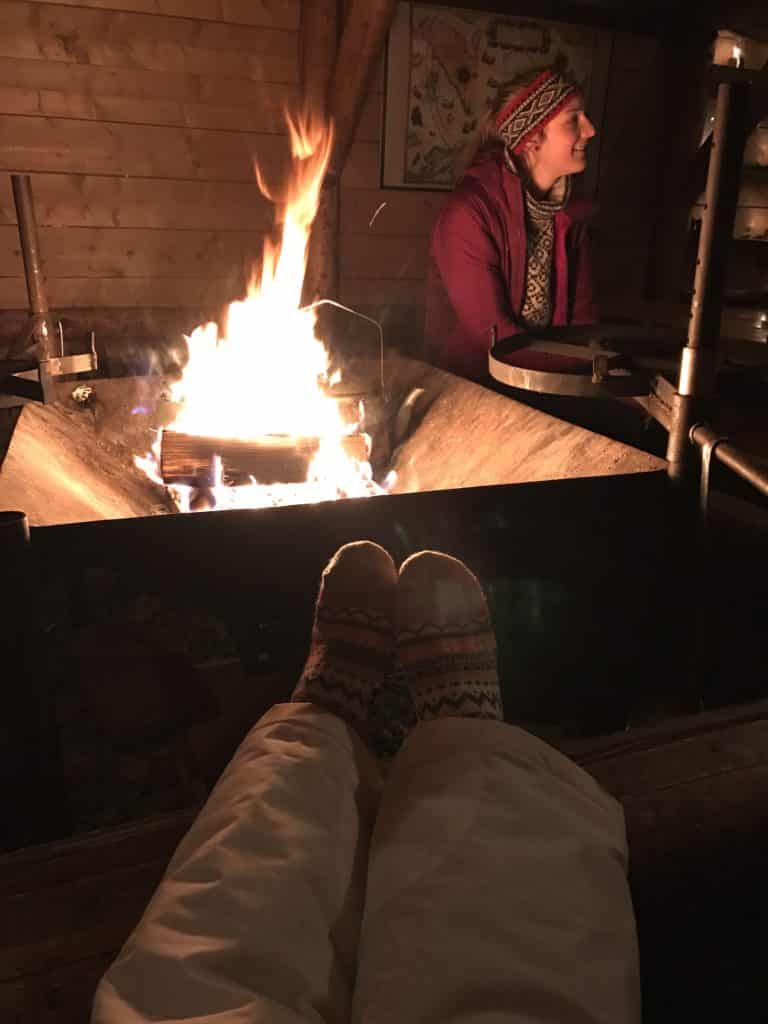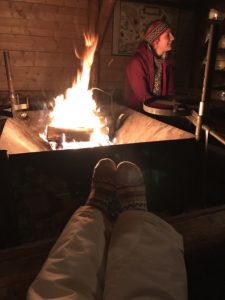 So, are you ready to pack up your parka and head north? I highly recommend it and Hurtigruten will get you there! More on Svalbard and Hurtigruten adventures in upcoming posts so stay tuned!!