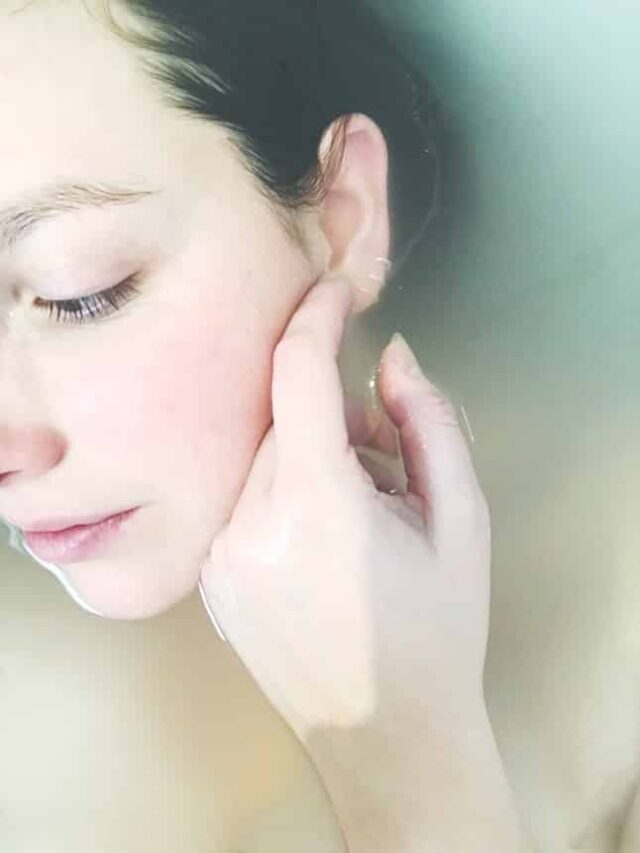 The natural skincare market is one of the most rapidly expanding beauty industry segments.
Natural skincare is preferable to traditional skincare for various reasons, including the avoidance of potentially dangerous synthetic ingredients. Moreover, it is also an environmentally friendly alternative.
Regardless of whether you have a three-step or nine-step routine, there is one thing everybody can do to improve their natural skincare routine: apply ingredients in the correct order. A good rule of thumb is to use products following their texture, from thinnest to thickest, because thin products will not penetrate thicker ones.
With that, here is a sample skincare routine that you can use as a guide in building your very own natural skincare routine.
Cleanser
A natural cleanser is the foundation of any skincare routine. Your skin gets exposed to dirt, toxins, oil, bacteria, and other pollutants daily.
Your skin will stay clean and clear of contaminants if you wash your face twice a day. It also eliminates makeup, which is important for preventing clogging of your pores. Wearing makeup to bed can speed up the aging process, dry up your skin, and generate a lot of build-ups. Thus, keeping your face clean religiously goes a long way.
Anti Aging Face Mask
After cleansing, you may slide in the use of anti aging face masks 3 to 4 times a week.
Anti aging face masks are one of the most convenient ways to achieve healthy, supple skin in a matter of minutes. They get made for different skin types and ages.
With the right anti aging face mask, you will never have to sacrifice bright, youthful skin for the most natural anti aging face mask available. Each mask gets loaded with herbs, including bakuchiol, white willow bark, and papaya, to prevent fine lines and wrinkles, reduce pores, and promote an even skin tone.
It is simple and easy to apply a face mask, and it gives you immense benefits. Although usually optional, you should include an anti aging face mask in your skincare routine.
Toner
Facial toner is one of those skincare products that you might get tempted to forgo, but it can make all the difference when it comes to keeping your face hydrated and rejuvenated.
Toner has many benefits, including acting as a temporary tightener, decreasing the appearance of pores, and cleansing the skin of dirt, oil, and pollutants. More importantly, it provides an extra clean foundation for the remainder of your products to penetrate effectively.
Moisturizer
The cornerstone for an efficient, natural skincare routine that gives you a glowing, young appearance is keeping your skin adequately hydrated.
Moisturizers function by simulating the body's natural sebum or oil, which is why choosing products with natural components is the best option. Holding moisture in the skin and keeping it plump and firm can help prevent the appearance of fine lines and wrinkles.
Sunscreen
It is critical to wear sunscreen every day, as you may have already heard from many skin professionals.
Your best defense against sun damage and UV radiation is a natural sunscreen. It will help you seem younger for longer while avoiding many of the negative side effects of long-term exposure.
Avoid the following ingredients when looking for a natural sunscreen:
Avobenzone

: Can irritate the skin to a high degree.

Oxybenzone

: A type of artificial estrogen that harms coral reefs.

Octinoxate

: It can cause skin sensitivities and coral damage.

Retinyl Palmitate

: This type of Vitamin A can produce harmful free radicals when exposed to the sun.
Conclusion
Waking up every day to face the realities of life can be taxing, which can be apparent on the skin.  
Good thing you can establish a natural skincare routine that is appropriate for you now that you know the basics of how to establish one.
Of course, everyone's skin is different, so it is vital to customize your daily routine to meet your specific needs. Stick to natural ingredients, adopt some good lifestyle practices, and stick to a skincare regimen, and you will be seeing your skin glowing in no time.
Above all, remember skincare is self-care. Give yourself some lovin' by showing your skin some carin'!