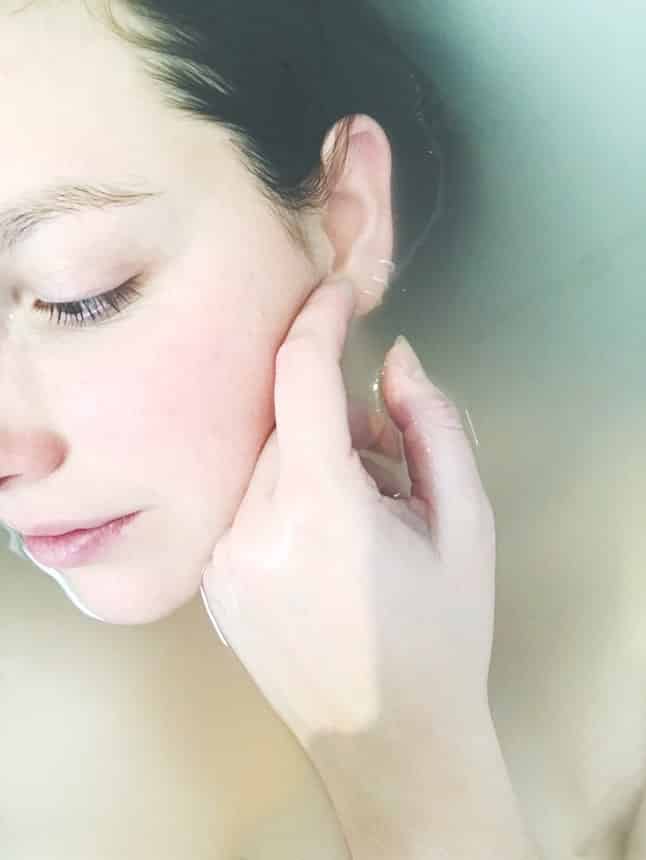 Vegan skincare products are in high demand, and for a good reason. In a world where many brands choose to test their products on animals, it's incredibly refreshing to see companies value veganism and animal rights. While there are plenty of great vegan options out there, it can still be hard to know precisely what you should be looking for.
Whether you're a fan of the cruelty-free approach or want to make sure that you're avoiding potentially harmful ingredients, here are five tips for choosing the best vegan skincare products for you.
1. Read The Ingredients List
When choosing toners, serums, moisturizers, and safe cleansers for face, the ingredients list is the number-one resource you have at your disposal. You may be surprised to learn that not all products that claim to be vegan are vegan or are made with animal-friendly practices and ingredients.
However, reading the ingredients list does more help than just identifying whether or not a product is vegan. It also enables you to determine whether or not a product is suitable for your specific skin type. While some ingredients are excellent for most skin types, they can be problematic for others.
You're often only aware of this once you've used them and experienced a reaction. You can avoid this by reading the list before you buy and ensure that every ingredient in a product will work well with your skin.
2. Check The Certification
When shopping for vegan skincare, important things to pay attention to are certifications. Many independent organizations certify skincare products as vegan-friendly, and it's essential to know how each of them works.
Some companies will use the term "vegan" or "not tested on animals" because it sounds good, even if their products contain ingredients derived from animals. It can be misleading, so it's best to look for brands that have been certified by a third party. Organic and natural products can still be vegan without the use of animal products.
Many companies will have their certification process to verify that their products meet specific standards and guidelines. These certifications are usually more expensive than those provided by independent organizations. Still, they're well worth the investment if you want to ensure that your vegan skincare routine is free from harmful ingredients.
It's important to highlight that Vegan certified products are safer and less likely to irritate the skin.
3. Look For A Cruelty-Free Bunny Logo
Look for a cruelty-free bunny logo. When shopping for vegan skincare, you'll want to see the cruelty-free bunny logo. This logo is recognized by animal advocacy groups and is reserved for brands that don't test on animals, so you can be sure that the product was made without harming animals.
The Leaping Bunny Program Standard, which Cruelty-Free International and eight other organizations oversee, requires companies to follow specific guidelines to use the bunny logo. Ultimately, this means that no animal testing is done during any part of the manufacturing process.
If you can't find the cruelty-free bunny logo, don't worry! Many vegan products from smaller brands might not have access to this symbol yet. However, many brands will often proudly display this information on their website or product labels if it applies.
4. Consider The Packaging
When you buy something packaged, you get more than just the product inside. You also get the container. If you want to decrease your environmental impact, you need to pay attention to the stuff that keeps your vegan skincare products safe and eco-friendly.
Glass is an excellent option because you can recycle it many times without losing its structural integrity. Glass is also non-porous, which means it won't react with other substances. You can use it safely with all kinds of products—food, cleaners, beauty products, etc.
Cardboard is another recyclable material that comes from trees. A sustainable industry for paper production exists and has been growing for years. It's now considered one of the most cost-effective ways to recycle trees into new products.
5. Look Up The Companies' Practices
As a vegan, you have a general feeling and understanding of the types of products to avoid to maintain your lifestyle. Often, this can be difficult for body care products as the ingredients are often unfamiliar. It's essential to understand that cruelty-free, vegan skincare brands are available.
Do your research on the companies themselves, not just individual products. Look for companies that support animal rights, donate to organizations that do the same, and are socially aware and conscious about the environment.
Check for certifications from national organizations that monitor cruelty-free practices among companies like PETA and Leaping Bunny. Don't forget to check with your favorite vegan websites for they often have lists of companies they trust or some they recommend avoiding.
Takeaway
With vegan skincare, you've got to be careful about what you buy, but if you're willing to do a bit of research, plenty of products will give you the results you want without compromising your values. Hopefully, you now feel more confident about your ability to choose a skincare regimen that's safe for your body and good for the environment with the help of these tips.