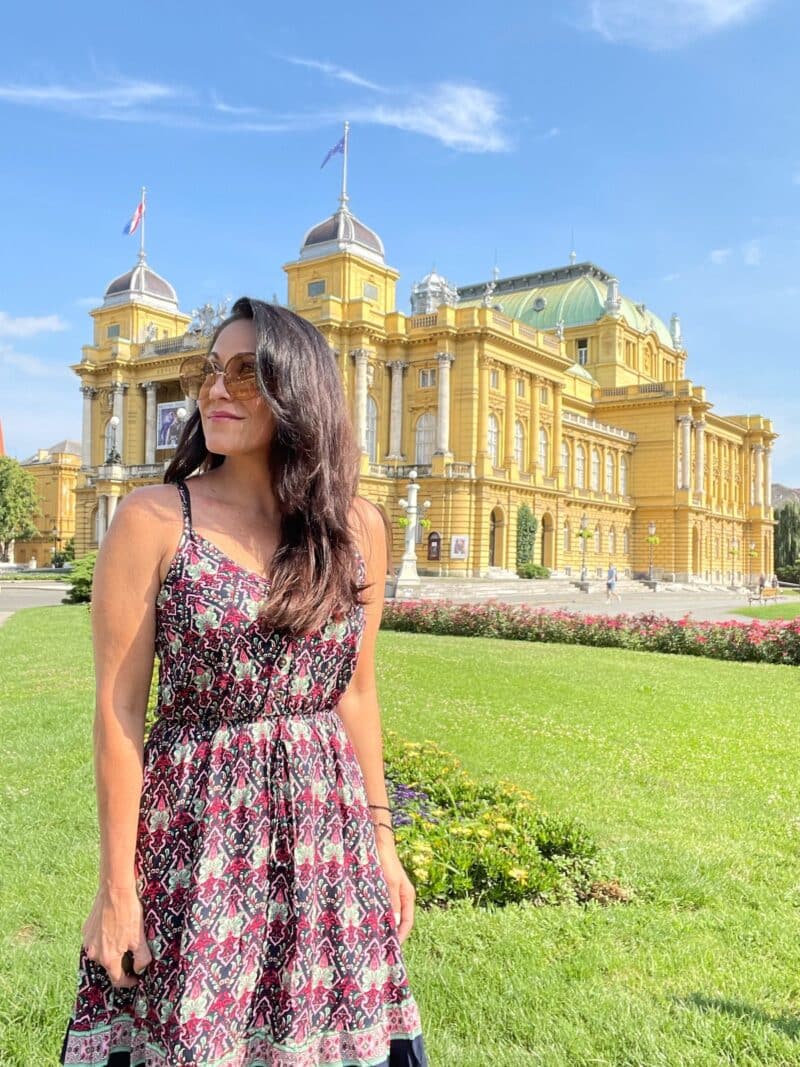 Europe has diverse cultures, climates, and sights to explore. Traveling to Europe allows you to include many countries, crossing borders to experience everything on offer.
Are you planning a trip to Europe in 2022?
Keep reading to learn about the best Europe travel tips – you deserve a stress-free trip with proper planning!
10 Things You Need To Know When Planning Your Trip To Europe 2022
Here are some best practices for packing, planning your trip, and booking travel. Remember these for your 2022 Europe trip, and you will have an enjoyable European experience!
Check Your Visa Requirements
If you're an Australian traveler unsure about your visa requirements, check here to learn about your visa requirements. If you're traveling to Europe, you might need a tourist visa to enter the country and could be required to pay a tourism fee. 
So, before planning your trip, check out the tourism visa regulations. Additionally, it's a good idea to use this opportunity to check whether your passport needs renewal.
Consider Travelling In The Off Season
One of the biggest traveling buzzkills is visiting a fantastic place, only to find it's overcrowded and there are hefty queues for all the attractions and sights. To ensure you have an unobstructed view of Europe's beautiful towns, cities, and landscapes, it's best to travel in the off-season. 
Typically, Europe is over-saturated with travelers during the Christmas holidays, Easter holidays, and the summer. Planning your trip in the off-seasons will make your trip more enjoyable, and your hotels and plane tickets will be cheaper!
Learn About Affordable Airlines
If you're planning to visit several European countries during your trip, research affordable European airlines so you only spend a little of your budget on travel fares.
Consider Train Travel
You can spend some of your money traveling between European countries on airline tickets. Train travel can often be less expensive than air travel, and many railways connect bordering European countries. 
If you're traveling by train, some of the tourism fees usually included in the price of plane tickets may need to be paid separately, so bear this in mind.
Know The COVID-19 Regulations
If you're traveling to a new country in the post-pandemic era, it's good to know what level of COVID-19 regulations are still in effect in that country.
For instance, you might need to take a vaccination slip to enter the country and prove that you've received a vaccination. So, be sure to go onto the government website for the country to see what the rules are for tourists.
Bring A Comfortable And Lightweight Bag
You'll be on your feet a lot while questing European terrain. So, you'll need a comfortable and lightweight bag that's easy to carry.
If you're struggling to carry your bag, you'll quickly become overwhelmed and stressed, and you could be slower – meaning you could miss a flight, bus, or train. So, be sure to pack light and use a bag that's easy to carry. 
Don't Rush
Traveling is an escape from the every day – away from the humdrum of daily life. If you're traveling, you don't want to feel swept off your feet. It would help if you had time to relax and take in your surroundings. So, plan to spend plenty of time in each location you visit, ensuring you're not worrying about your itinerary too much.
Bring Cash
Although many nations favor cards over cash payments, many European countries are less accustomed to accepting card payments. So, it's best to research the currencies you'll need and visit your bank to ensure you always have some emergency cash in each country you visit, ensuring you'll have a safety net in an emergency.
Prioritize Comfort When Packing
When you're packing, stay moderate on elegant clothing. Of course, you'll need a few formal outfits for your evening dining experiences, but generally, you'll need comfortable clothing. 
So, make sure you have plenty of comfortable shoes. And athleisure is one of the most versatile clothing types you can wear anywhere – so do some trainers and comfy joggers over jeans and sandals.
Plan In Advance
Being prepared will work in your favor on your trip. So, plan as much as possible in advance, and have an itinerary for the things you'd like to fit in each day and the hotels to stay in during your travels. Try to include exploring time in your plans, as there may be opportunities you'd like to explore once you reach a destination.
Summary
Europe has a rich history and plenty of sights to see. If you're planning a trip to Europe this year, you'll have more success if you know about the best places and things to do while you're there. You'll also need to know what rules and regulations to follow, along with your flight and travel information. Follow the tips above to be prepared for your next trip.