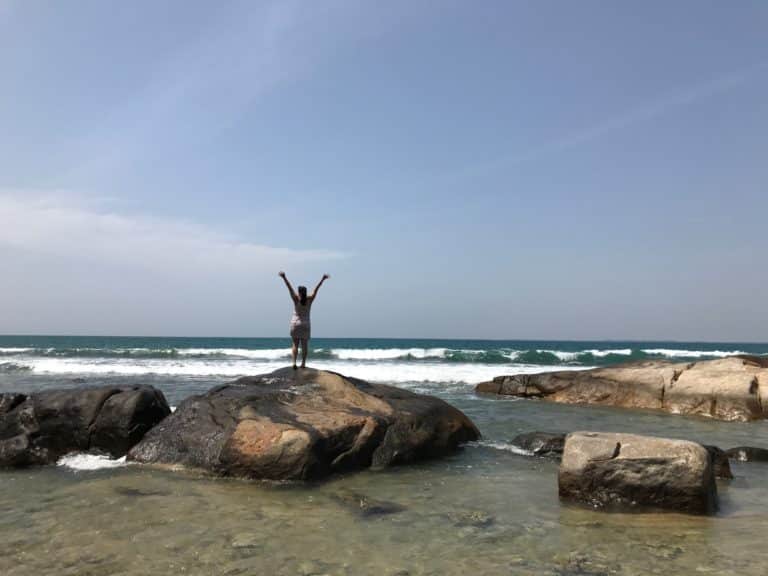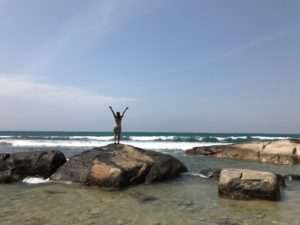 Welcome to Passikudah, located in the Eastern province of Sri Lanka. If you missed my write up on Colombo, be sure to check it out as you'll get a great contrast of these 2 very different parts of the country. In my several installments coverage, you'll get a well rounded view of all that this beautiful island nation has to offer and I hope you will visit soon!
I had the good fortune of staying for a few days in this lovely part of country. Typically, tourists flock to the south western side of the island for sun and surf as it is closer to the capital city. However, despite the several hours it takes to reach Passikudah by car, it's absolutely worth it. Plus you can make cool pit stops along the way (I'll cover those in my road trip post soon!)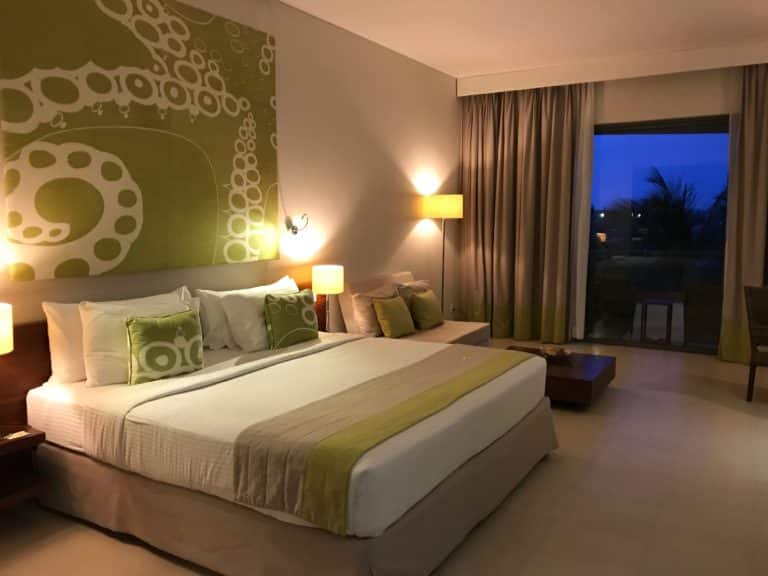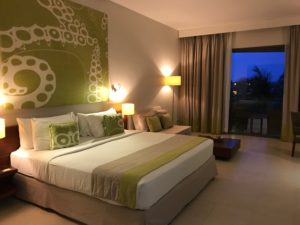 My first few days were spent at the luxurious Amaya Hotel and Spa. Bordering the Indian Ocean, Amaya Beach Resort & Spa sets the standard for Pasikuda hotels located near the iconic bay and on Kalkudah Beach. Sink your toes into the bed of golden sands or wade into the shallow, tranquil waters to escape the island's heat or splash in their beautiful pool.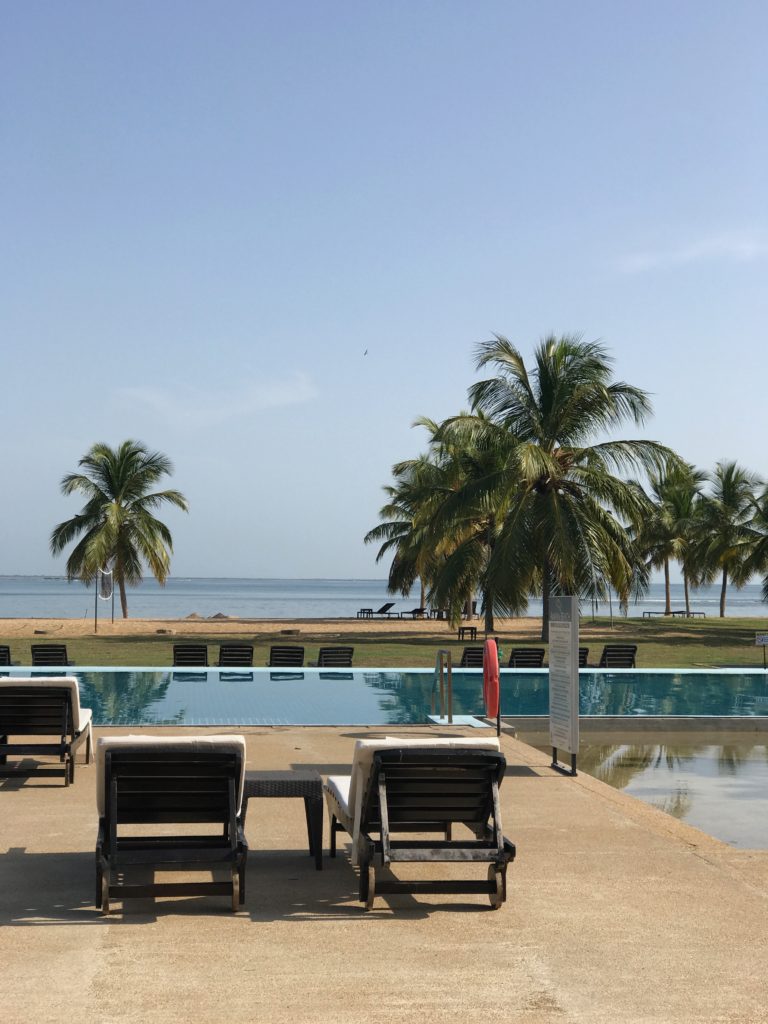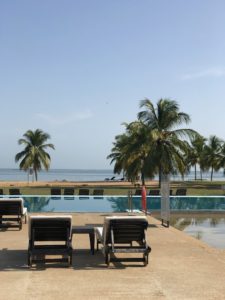 The Amaya Hotel boasts modern accomodations with a lovely feel of Asian hospitality. From the moment you arrive you are greeted with a fresh coconut beverage along with a candle to light a ceremonial lamp. The open floorplan of the hotel allows fresh ocean breezes to permeate the property, a perfect setting for a nice sunset cocktail or an al fresco dinner. Meals at the Amaya are delicious and varied so if you find yourself in the mood for pasta or a salad, they've got you covered.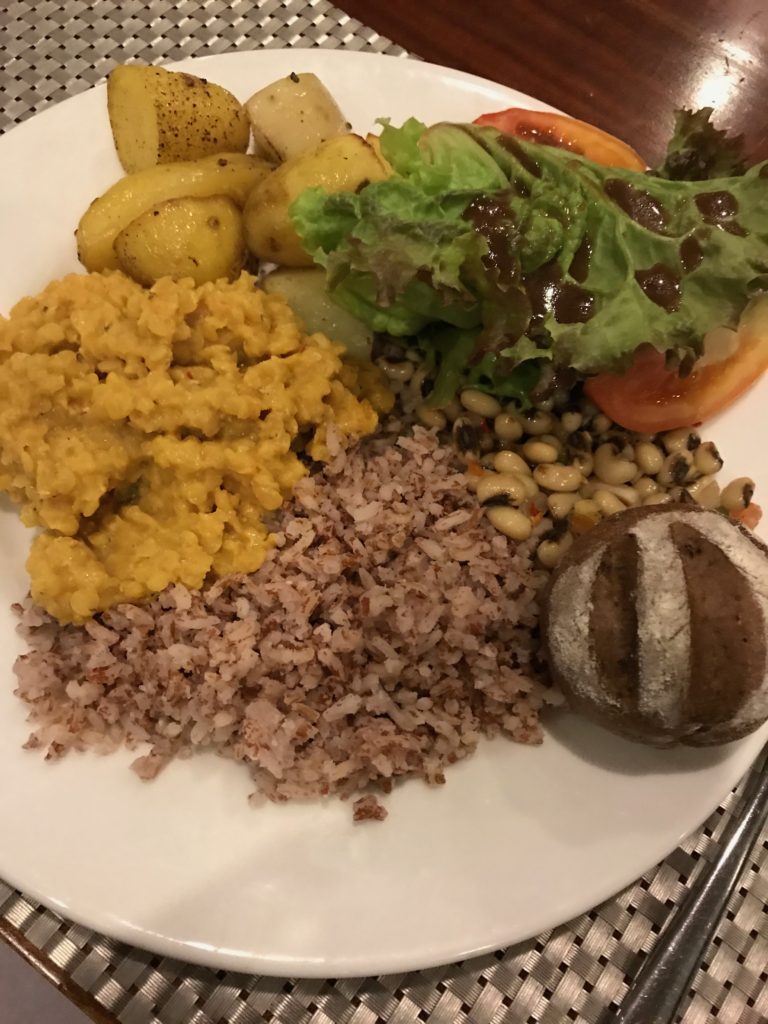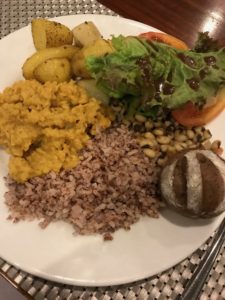 The Amaya Spa offers signature ayurvedic treatments of all kinds in a peaceful setting, apropoe for the location and hotel itself. A truly beautiful place to stay in a beautiful part of the world.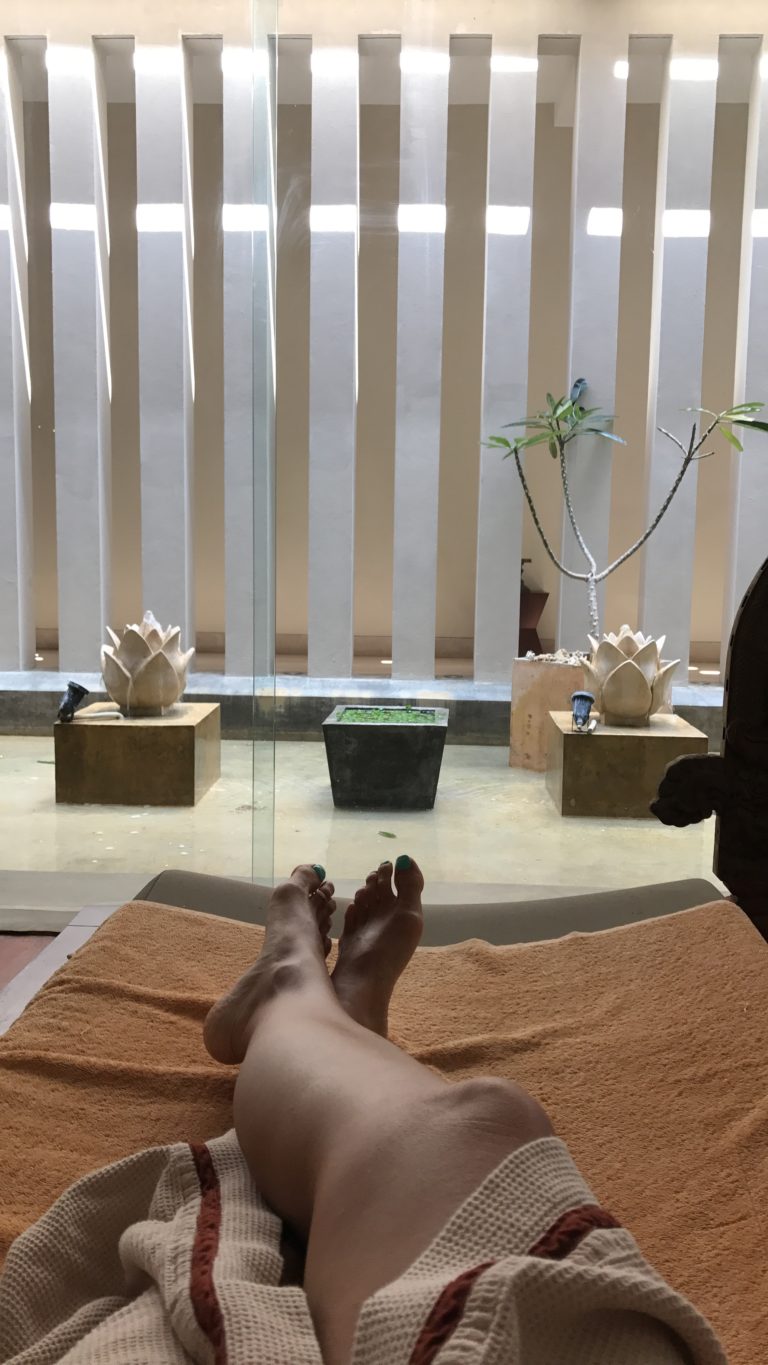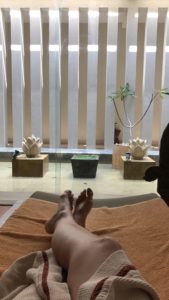 I had some time to check out the area and stumbled upon a coconut farm and cultural park that, as luck would have it, served freshly made coconut ice cream! Needless to say, I was super excited to enjoy my vegan ice cream cone as I walked around the beach. Be sure to check out the farm as it is a wonderful experience to learn about the coconut farming techniques and industry while enjoying a tasty treat!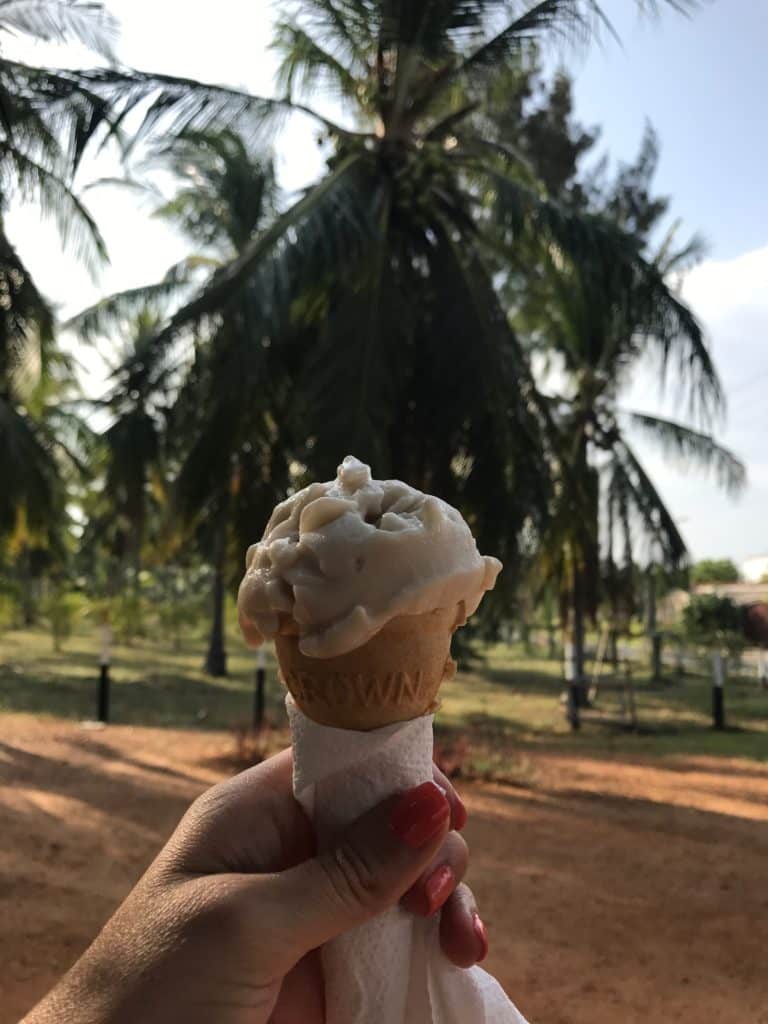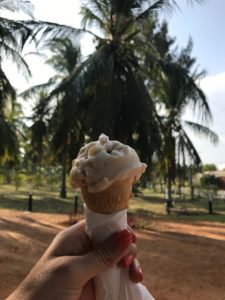 I also had the opportunity to visit the other side of the peninsula and check out a small fishing village as well as the site of temple that had been destroyed during their most recent tsunami. I got to learn quite a bit about the resurgence of this area as it bounces back after tragedy.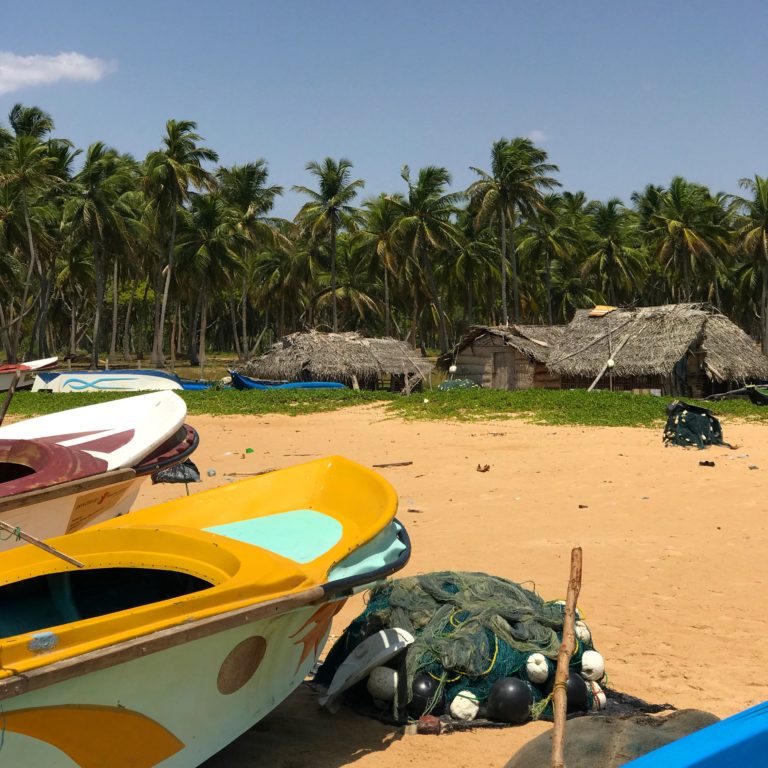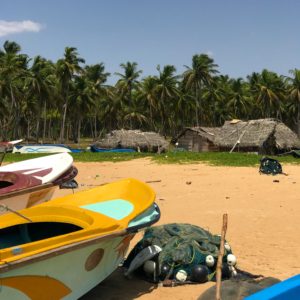 To experience another part of the region, I moved for a few days to Sunrise by Jetwing. Jetwing is a popular hotel chain in Sri Lanka and rightfully so. Their properties are unique and cater to their fun loving audience.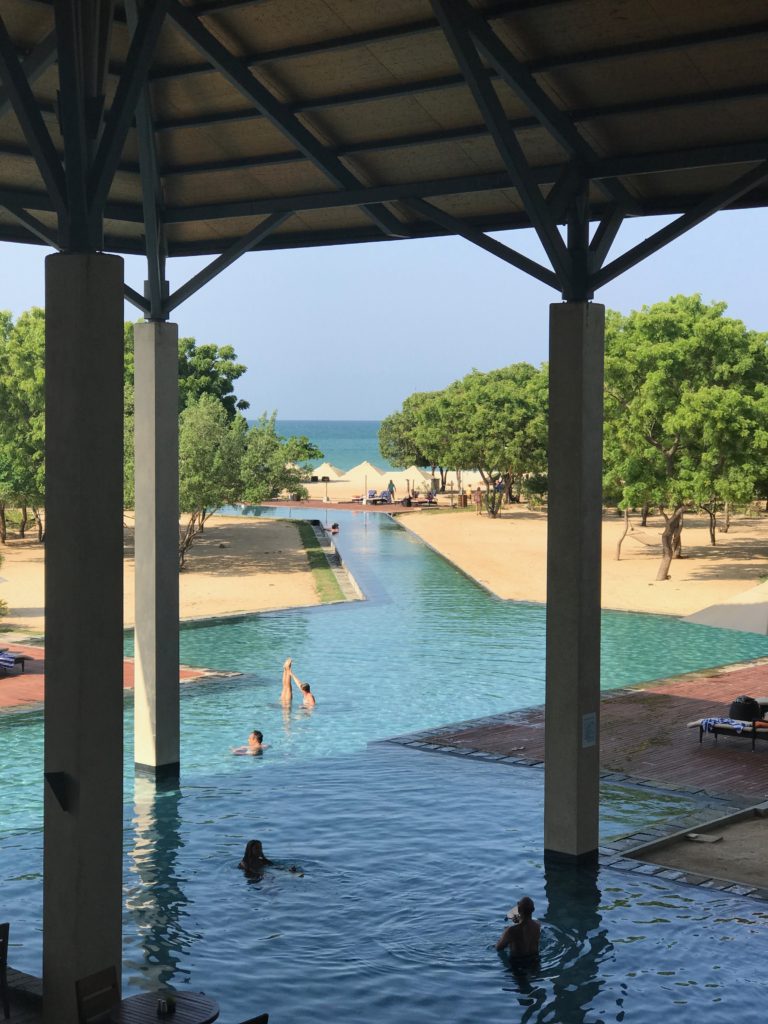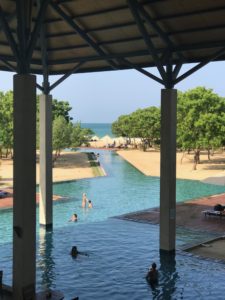 With a view of their super cool pool as I entered the reception area, I knew it was going to be a great stay. Inspired by the magnificent morning spectacle of the east, they take great pleasure in treating guests to a dawn of legendary hospitality upon one of the longest stretches of shallow coastline in the world.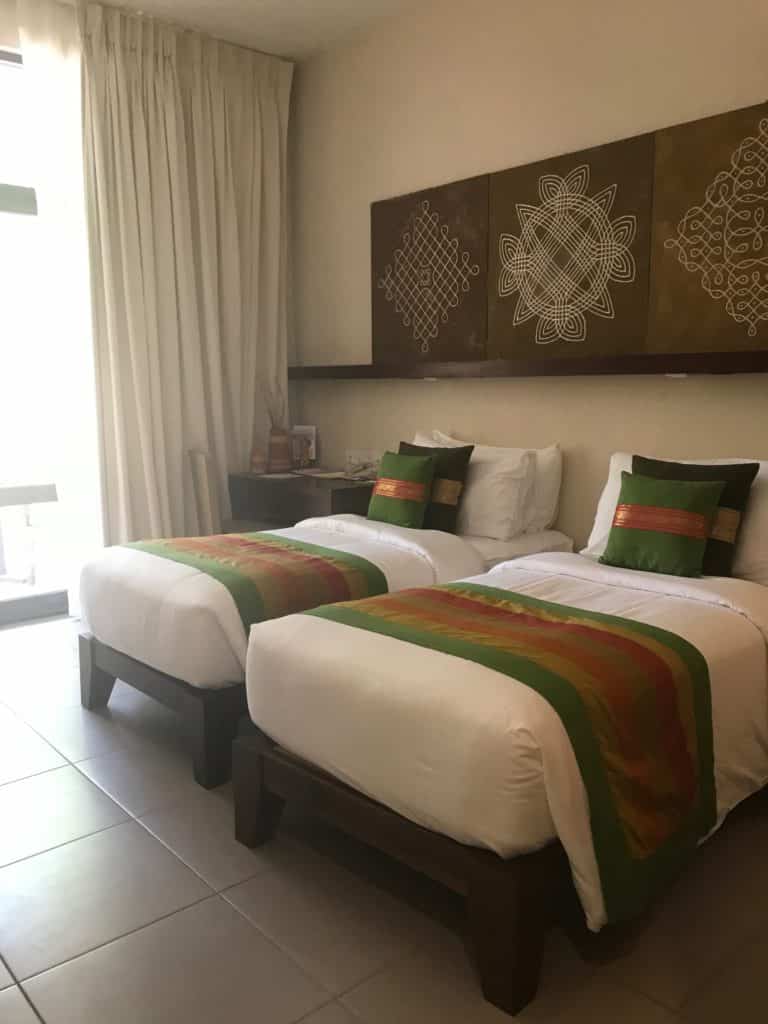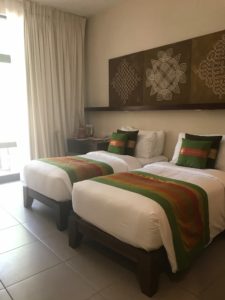 With wonderful dining, amenities, sustainable practices and a view for days, you are sure to have a blissful time at Sunrise!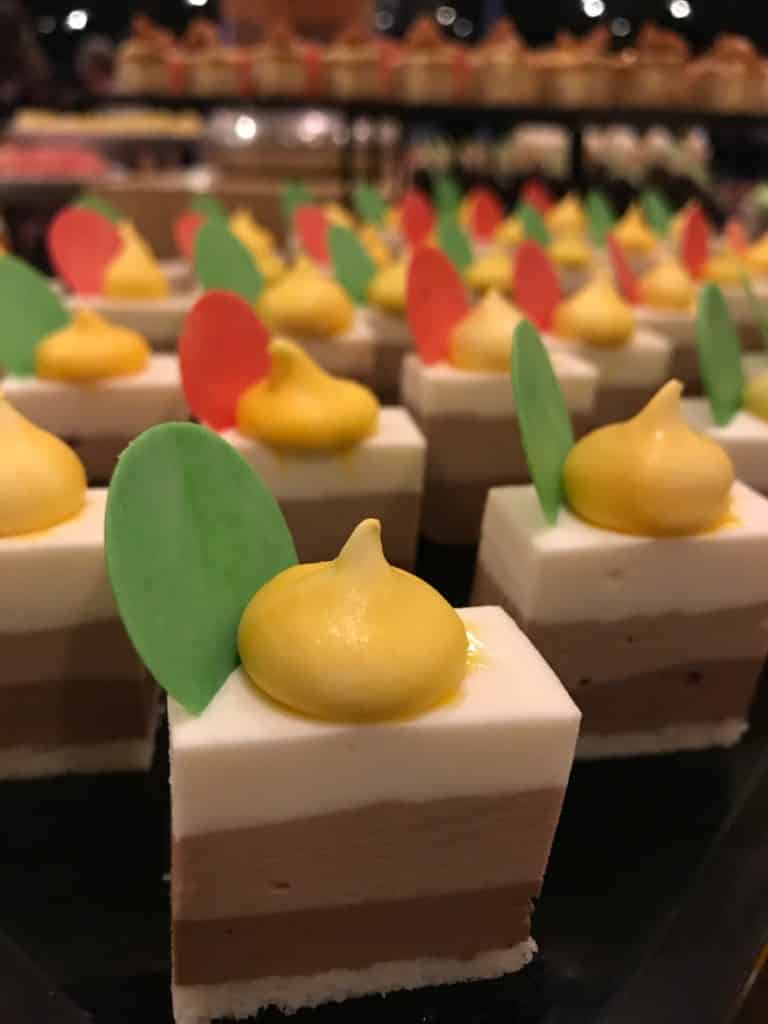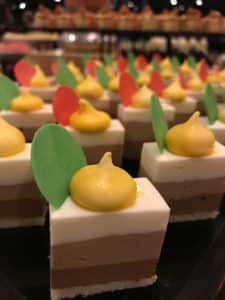 That's all for my short stay in Pasikuda but there is so much more Sri Lankan fun to come!
*Special thanks to the Sri Lanka Tourism Bureau for the once in a lifetime experience!