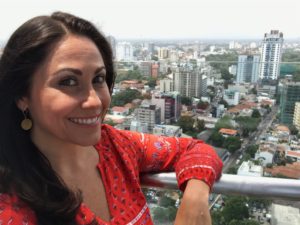 For so many, Sri Lanka is a dream, bucket list destination. Exotic yet not overrun by tourists like some neighboring countries. Untouched, rustic beauty, wonderful people, delicious food and awe inspiring customs, Sri Lanka is a locale for all sorts of travelers from the luxury beachcomber to the cultural connoisseur, the foodie to the adventure seeker. I had the wonderful opportunity to experience so much of what the country has to offer, it will take me several posts to cover it all! Ready? Let's go!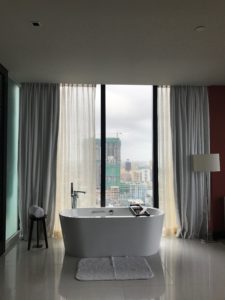 My first stop was Colombo, the bustling capital and west coast metropolis. A wonderful mix of traditional Sri Lankan culture and colonial British architecture that is now seeing a boom towards the modern. The city is peppered with beautiful temples, high rises, markets and hidden gems. Perfect for explorative globetrotters!
On my first night, I had the wonderful opportunity of staying in the ocean front Movenpick. A chic hotel boasting a gorgeous rooftop pool and bar, top notch spa, incredible restaurant with wonderful special diet options and of course, luxurious accommodations.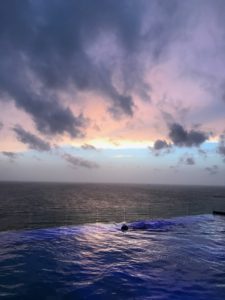 Colombo has a plethora of unique and historic sites and getting around is quite easy. Be it a taxi, tuk tuk or private driver, getting around town is no problem. The top things to do on your Colombo city tour are:
Gangaramaya Buddhist Temple – Consisting of several buildings, this temple is a large complex filled with an enormous amount of relics, statues, ornaments and beyond. The temple includes a library, a museum and a display hall of gifts received from devotees and well-wishers over the years. The temple has a staggering amount of buddhas made of a wide variety of materials such as stone, white plastic and even gold.
National Museum – This beautiful building houses the National Museum of Sri Lanka. Built in 1876 and founded by the British governor of Sri Lanka, it is the largest museum in the country. Be sure to stroll the surrounding grounds and the lovely courtyard.
Beira Lake – In the middle of this inner-city lake is a small island containing the Simamalaka Shrine. A great stop for photographers!
Galle Face Green – A long stretch of green lawn next to the narrow beach and sea promenade in Colombo, this land was originally cleared by the Dutch to give the canons clear sight, but today it is a nice and peaceful place perfect for walking, running, playing football, kite flying and cricket. Excellent for sunset lovers!
Old Dutch Hospital – This is considered one of the oldest buildings in the Colombo Fort area, dating back to the Dutch colonial era, circa 1680s. Today, it houses nice restaurants and cafes, and cool shops. Great stop for foodies and souvenir lovers!
If you are in search of some vegan eats, Colombo has no shortage of delicious cultural dishes that are easily veganizable or already vegan. I fell in love with coconut sambol, string hoppers, hoppers and their local dahl  – all of which can be found at any hotel buffet or menu. But if you're thinking of hitting up some restaurants, check out: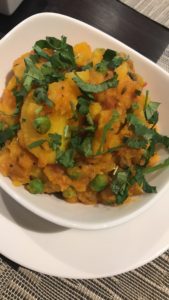 For my last night in town, I moved inland to the Jetwing Colombo Seven. Jetwing is a hot hotel chain in Sri Lanka boasting hip and cool properties perfect for young travelers.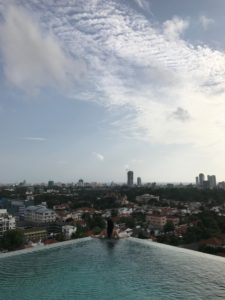 I loved their rooftop infinity pool and bar with a tongue in cheek hospital theme, Ward 7. I indulged in a "morphine drip" cocktail and took in the view after a trip to the spa and a tasty vegan meal at 57!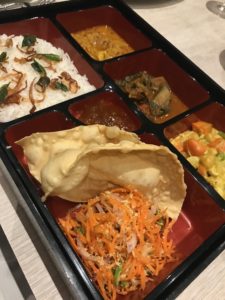 There is so much more to come as I road tripped all over Sri Lanka so stay tuned!
*Special thanks to the Sri Lanka Tourism Bureau for the once in a lifetime experience!