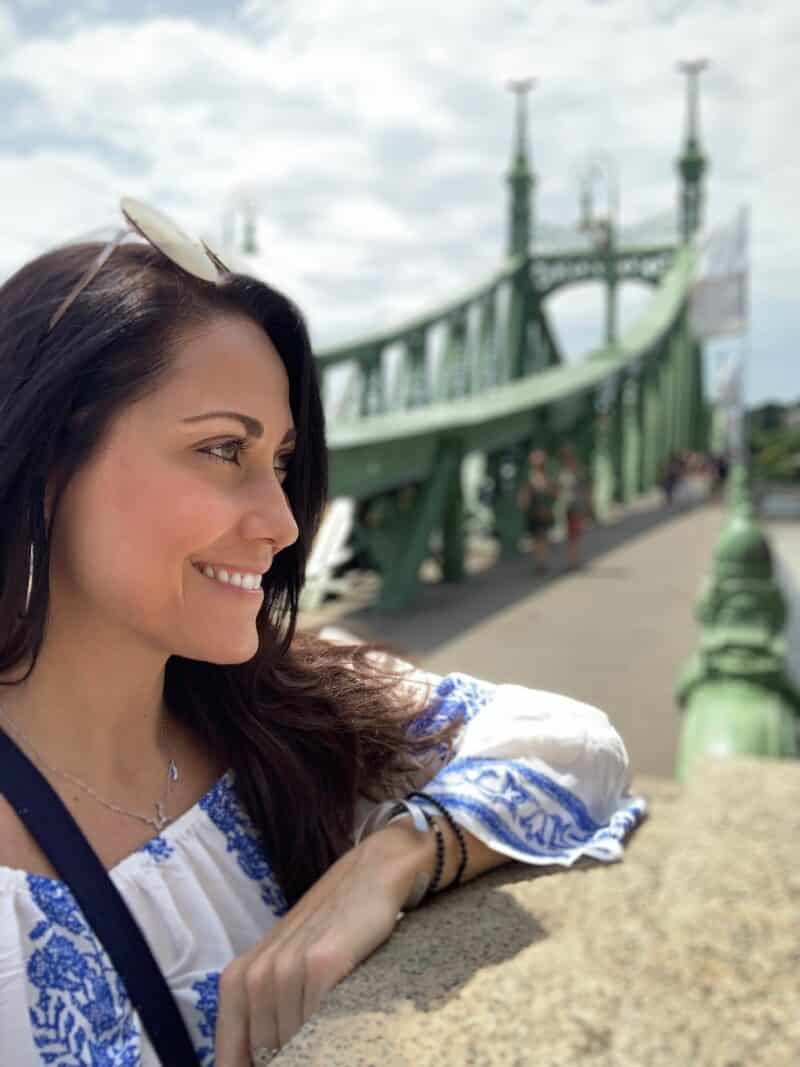 I'm back for more Budapest goodies! Last time I shared tips on what to do and see, this time it's all sips and snacks! Budapest has incredible nightlife, a great cocktail scene and a booming culinary scene. So be sure you squeeze in time to enjoy all these treats between your sightseeing!
I was super lucky to have an extended stay in Budapest and experience different parts of the city. Staying at the Mystery Hotel in district 6 was one of those great experiences. The eclectic building was built in 1896 by the Symbolic Great Lodge of the Hungarian Freemasons. Just as the life of the Freemasons was full of mysteries, so the theme of this hotel is surrounded by legends and secrets.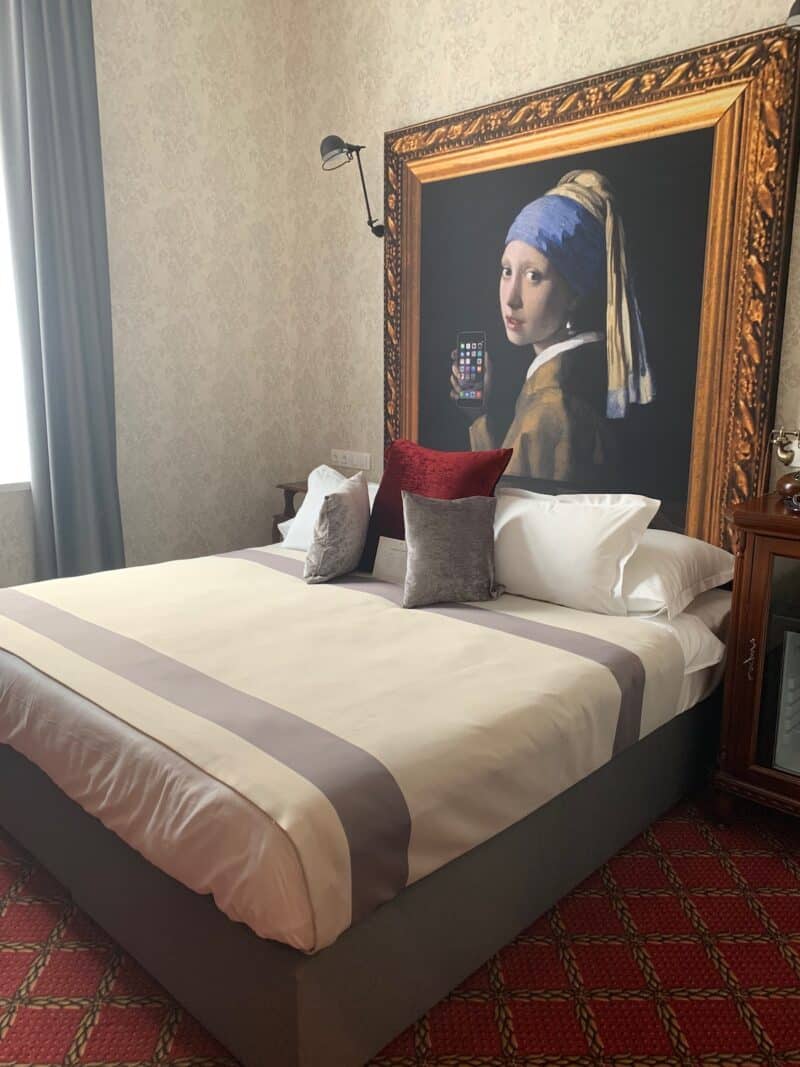 The hotel boasts 3 different style rooms, which are named Doric, Ionian and Corinthian according to the Greek column order. These three antique Greek columns play a key role in the theme of the hotel, so they also appear in common areas such as the lobby, restaurant, Secret Garden Day Spa and Sky Garden Bar.
At the Mystery you can relax in your super hip room, the tasty onsite restaurant as well as rooftop bar or their gorgeous tropical themed secret garden spa. It's charming, cool and a stone's throw away from major sights in the city.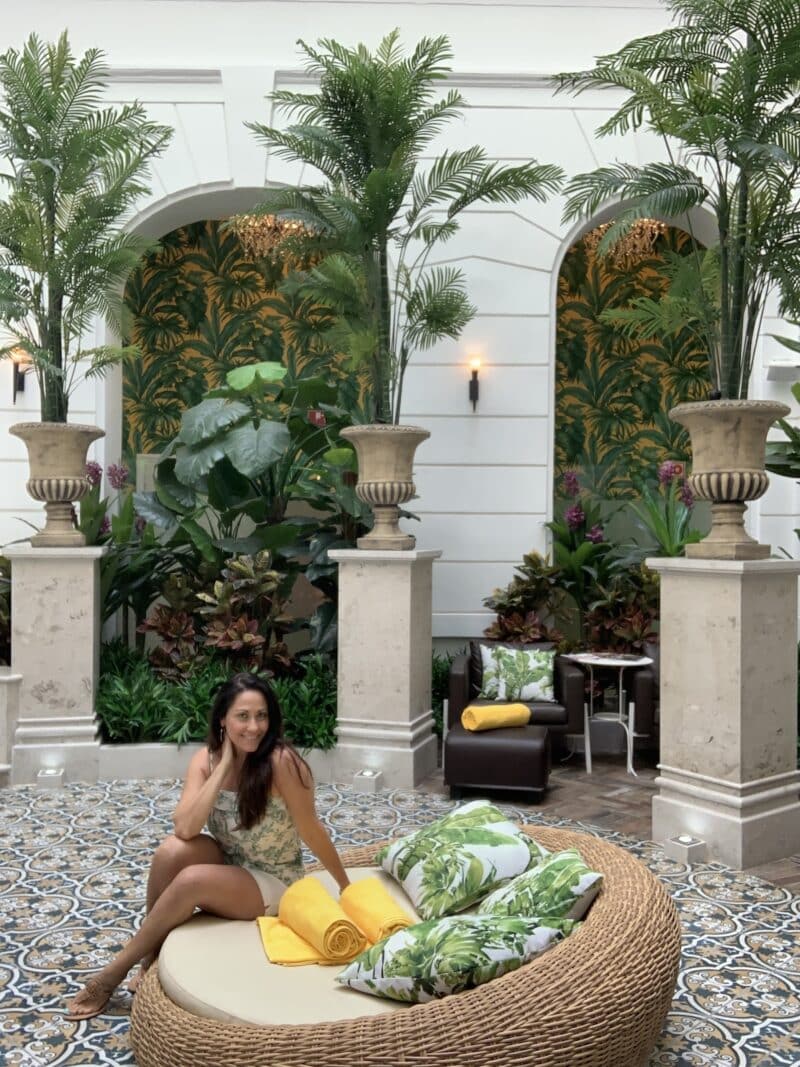 Now for the food! On my first night out exploring, I took myself out to dinner and stumbled upo0n Vicky Barcelona. A cool Spanish tapas bar and restaurant that by night, turns into a full on dance club. The vibe is rad, the food is delicious and the experience is well worth the visit. Located in the Jewish Quarter which is pretty much the party quarter, you won't be disappointed by a night out here!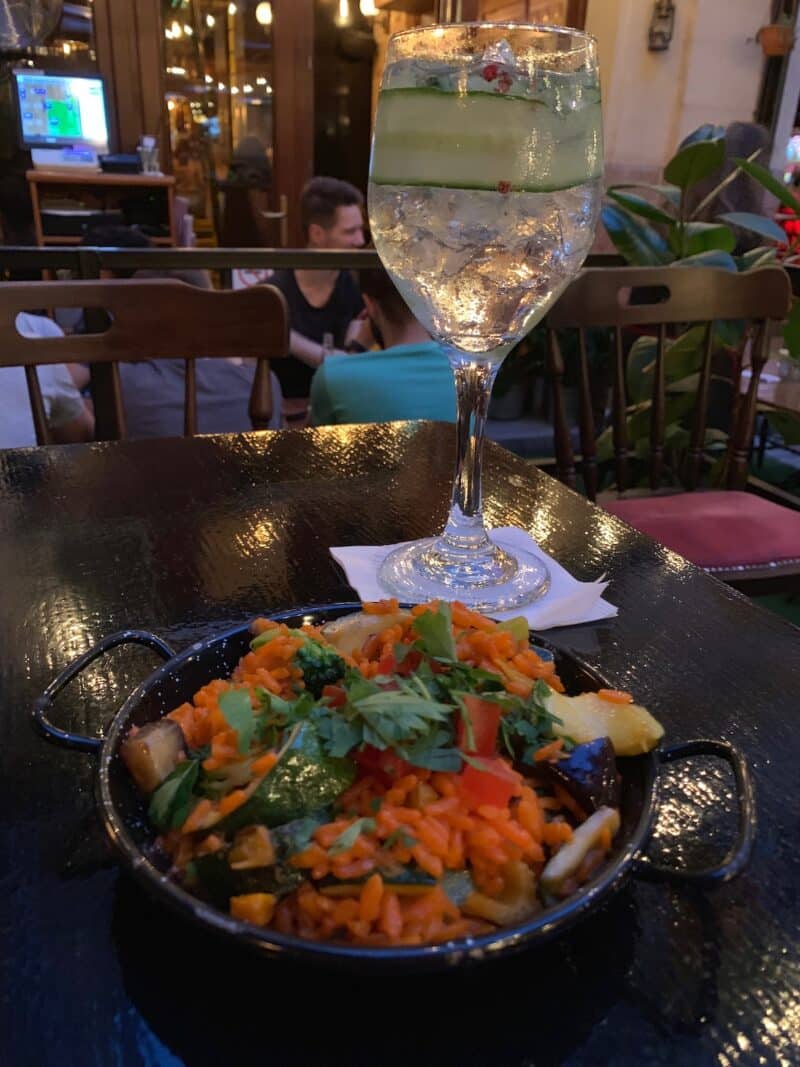 Not far from my hotel, I was walking toward City Park and popped into Eco Cafe. A great little cafe offering healthy bites with many vegan and gluten free options. The service is wonderful and I thoroughly enjoyed my latte, sandwich and dessert! Was a perfect place to take a break from sightseeing.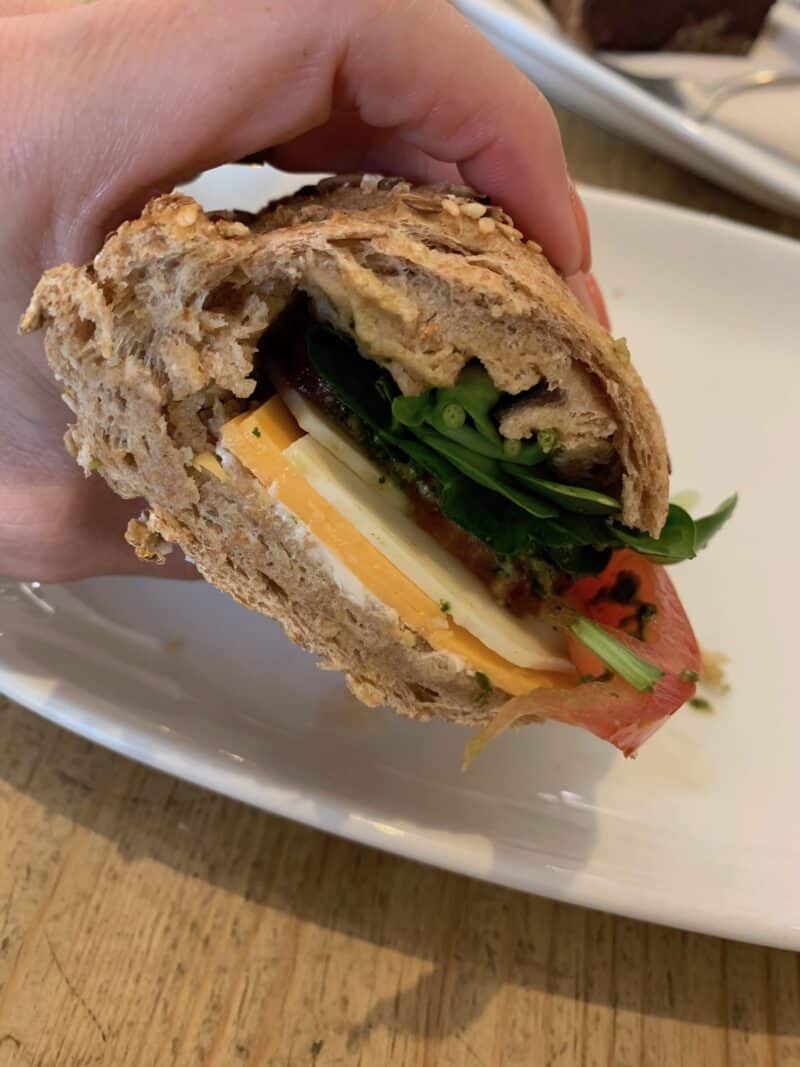 While I was walking around one day, after I had already had lunch, I walked by this parking lot turned food stall market and to my surprise it was fully vegan! Vegan Garden is home to several vegan food stalls from ice cream and burgers to Mexican to Indian and so much more. I was bummed I'd already eaten but I did save room for a tasty vegan milkshake!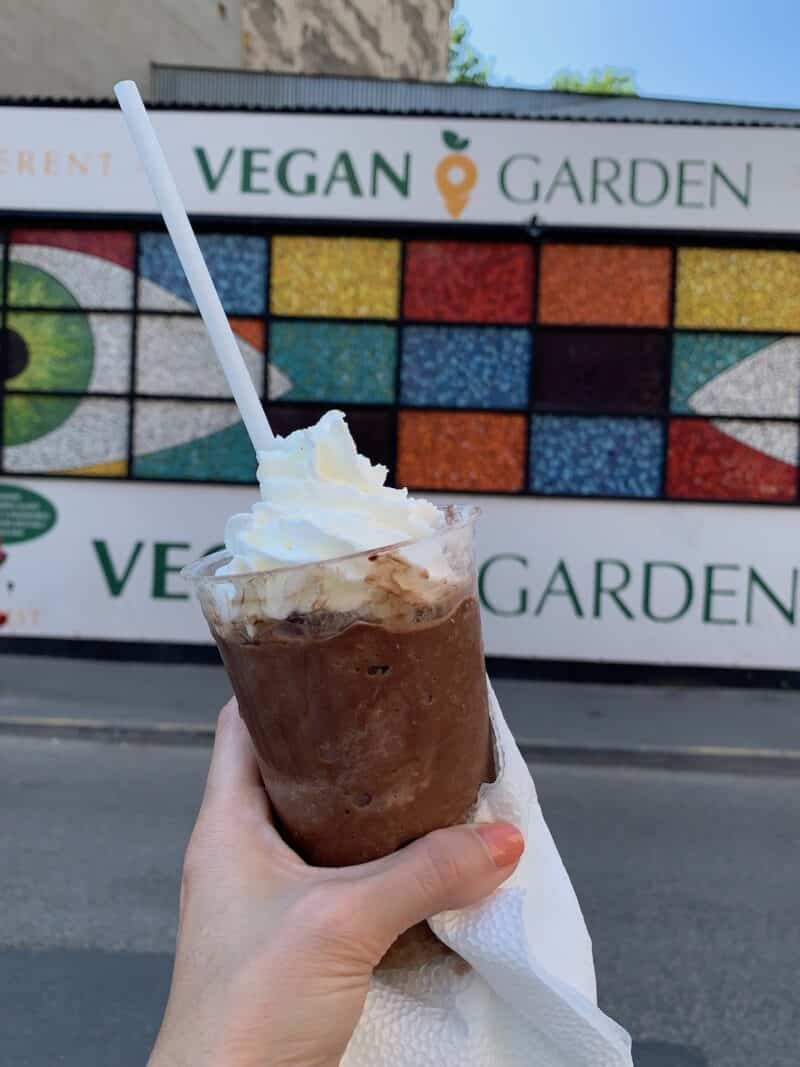 I was super impressed with the offerings at Antre. A chic, half open air eatery, the menu is fresh, innovative and very accomodating to special diets. It is super instagrammy, again the service is wonderful and there is something for everyone, including killer cocktails!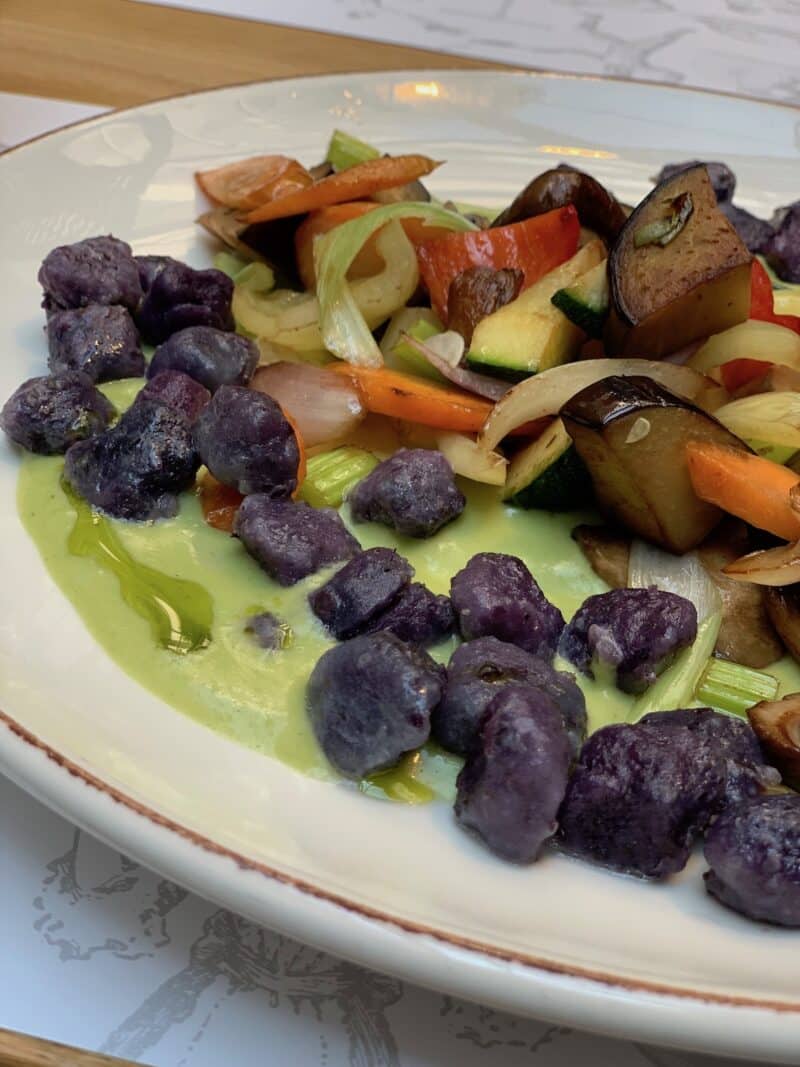 Budapest is a hib for great little cafes and Flow is just one of those places. Serving up specialty coffees and delicious eats, I was delighted by the incredible vegan options.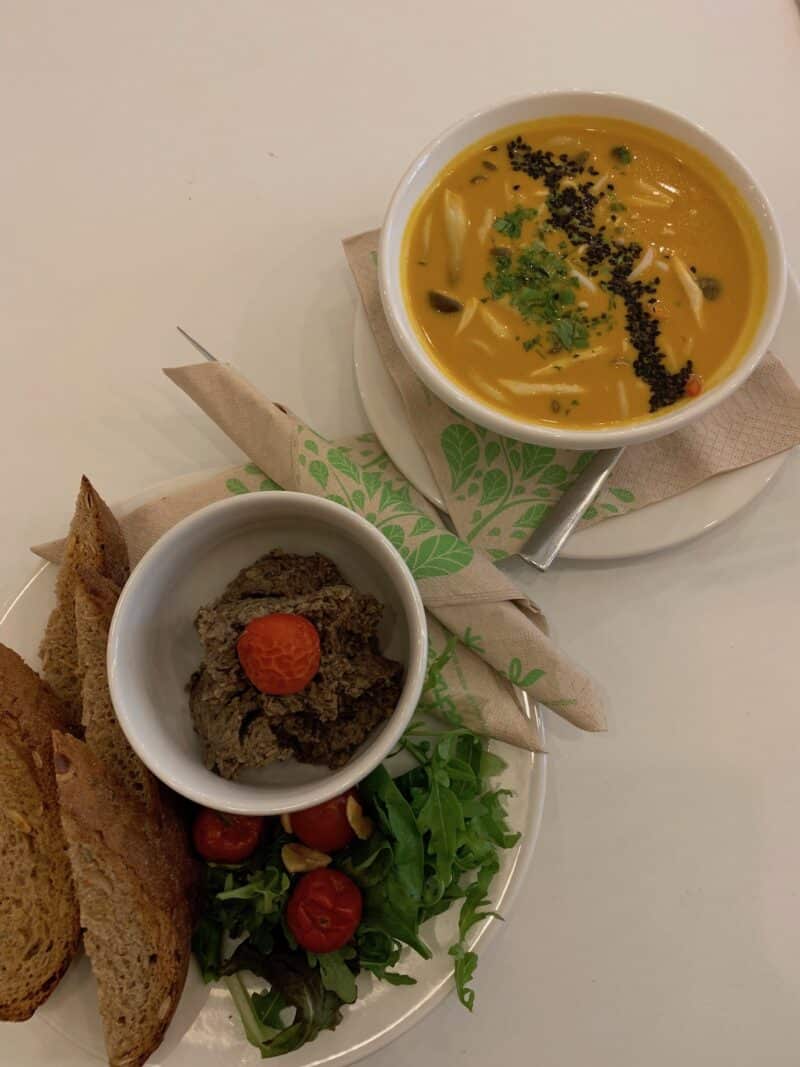 Ok, now it's time for drinks!
For some outdoor imbibing, Zold Kullo is a great place. Located in City park, this outdoor cocktail garden is perfect for enjoying the sun with a drink in hand. Open seasonally, I highly recommend popping in for a beverage to cool off while visiting the sights around the park.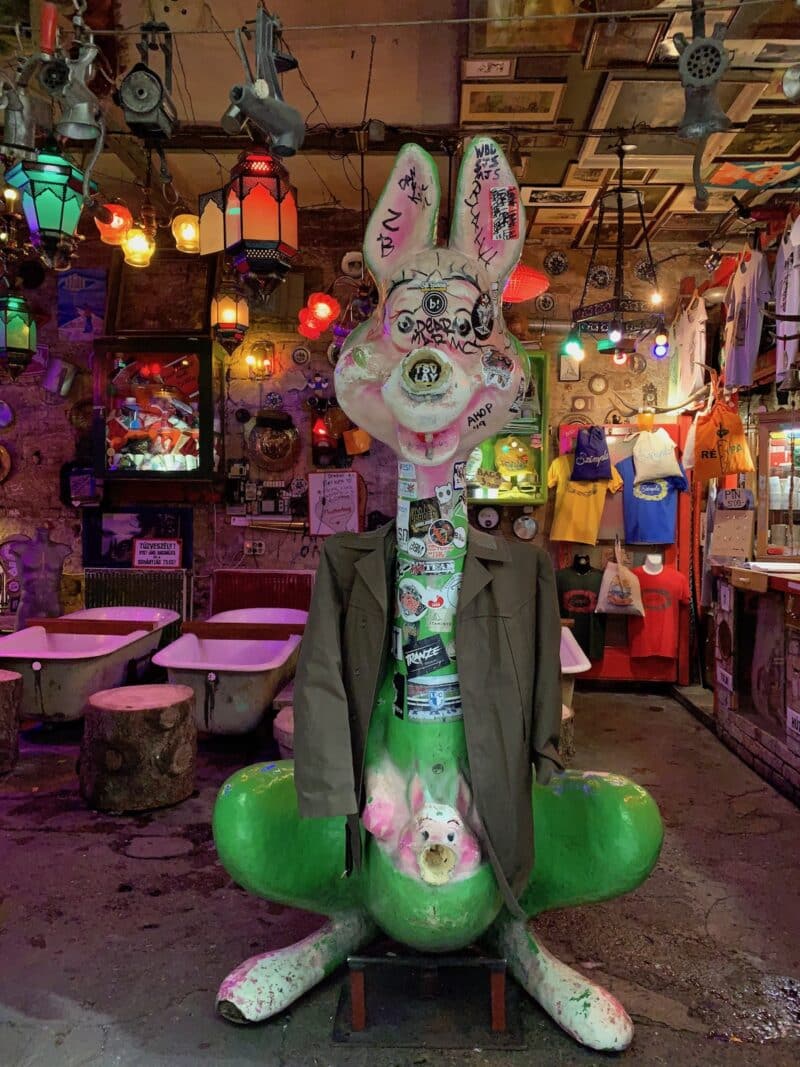 One of the most iconic things about Budapest nightlife is the ruin bar. Originally, these were bars set up in abandoned, dilapidated buildings offering affordable drinks for the young and creative crowd in Budapest. Now they are some of the top reasons people flock to the city! With random pieces, vintage and mismatched furniture, the chaos and eclecticism has turned it these into some of the world's most famous bars. And if you're looking for the most famous one, Szimpla is Hungary's most celebrated nightlife spot.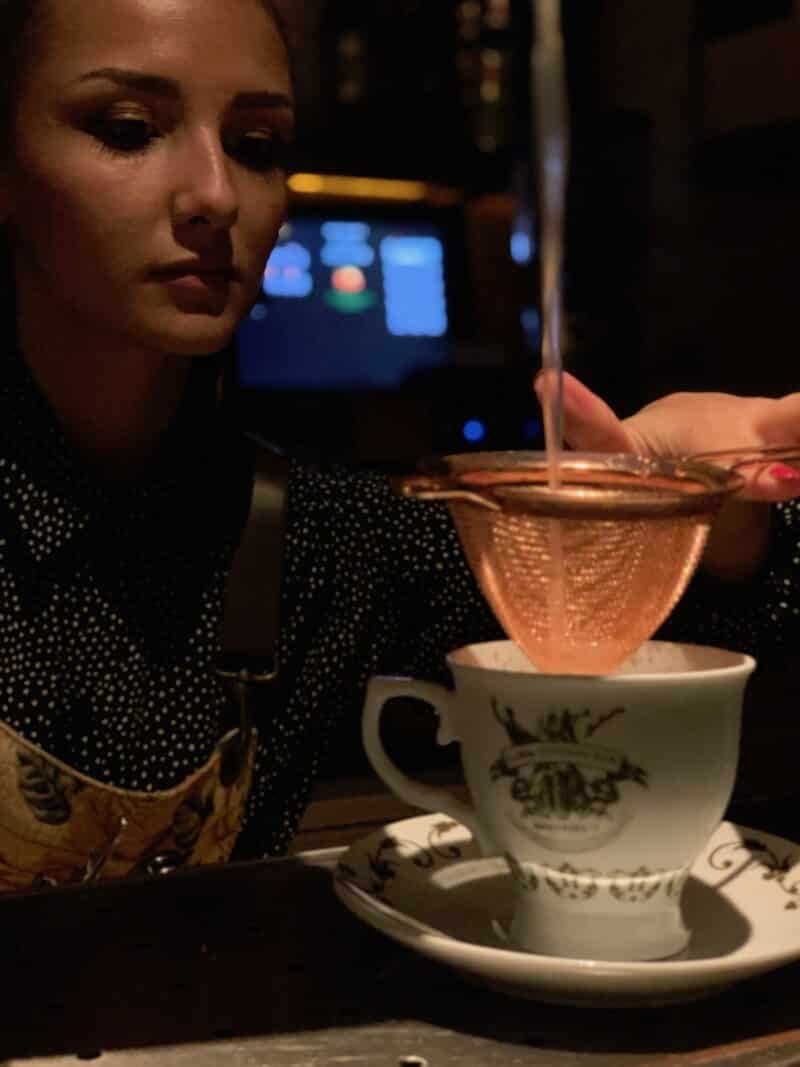 For those who know me, one of my favorite things to do while traveling is hunt down the coolest speakeasies and bars. Black Swan is just one of those places. Black Swan has some of the widest drink selections in Budapest as evidenced by the bartenders having to use a sliding ladder to retrieve bottles from the top shelves.
Now, Her Majesty the Rabbit Bar and Speakeasy is a whole other deal.  In order to enter, you need to score a membership card. Once you have that, you need to find your way in. And once in, you enter a no phones/photos allowed environment where you sip on cool cocktails while listening to fresh piano tunes. Definitely one of my top 10 speakeasy finds ever!
That's a wrap but I'll be back soon! Stay tuned!