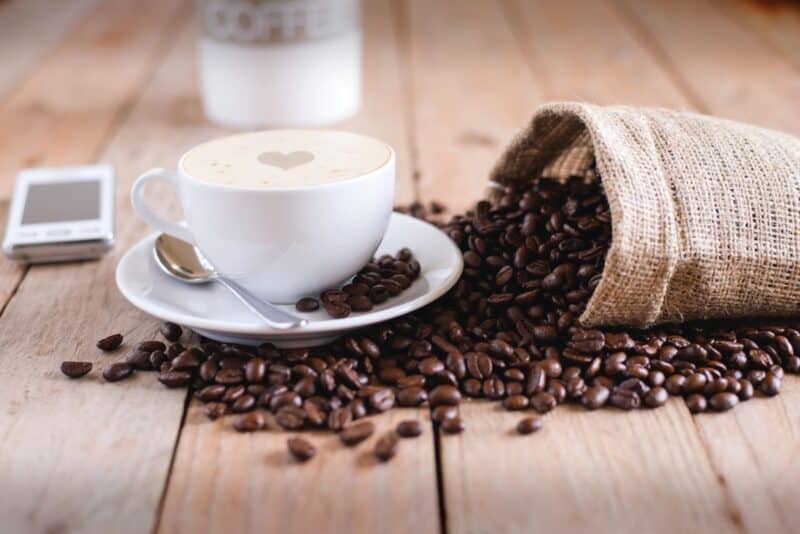 Kopi Luwak has gained recognition as a curious delicacy in the coffee world: it is eaten, digested, and defecated before humans have touched it. This is because kopi luwak is prepared with coffee beans eaten and passed through the digestive system of the civet cat, a native of Africa and Asia. It is reputed that these beans can create an especially flavorful brew. Could this be the way to brew the perfect cup of coffee? 
Furthermore, there are some considerable health benefits associated with drinking Finest Coffee's kopi luwak. Read on to learn more about this healthy drink that can prevent kidney stones, improve energy levels, and fight infertility.   
How Is Kopi Luwak Made? 
Step 1: Digest 
The process of producing a cup of kopi luwak begins when the small civet cat eats the bright red coffee cherries. As these cherries pass through the digestive system of the cat, they undergo a special chemical process that alters the cherries and beans. Then, Eventually, the cherries are pooped from the cat and collected from the droppings.   
The beans are then thoroughly washed and cleaned to ensure a product free from all disease-causing bacteria.  
Step 2: Wash & Dry 
The beans go through an exhaustive washing process that ensures all dropping residue is completely removed. Then, they will be dried in the sun to remove all moisture.   
Step 3: Pound 
The dried beans will then be placed into a mortar and ground down with a pestle, the same way you would expect from peppercorns or other spices. This process will not affect the beans, it is only used to break down the skins from the bean, making it easier to separate skins from beans.  
Step 4: Sort 
Only the best beans are used in the production of our fine brand of coffee beans. All beans that appear unhealthy or damaged will be discarded along with the skins.  
Step 5: Roast 
The next step is the most traditional. The coffee beans are then roasted much like regular coffee beans are roasted. This makes it very convenient for those who prefer to buy green beans and then roast them to their specific standards.  
What Are The Health Benefits Of All Types Of Coffee? 
Before we take a closer look at the specific health benefits of kopi luwak, it is important to understand some of the basic health benefits of this type of coffee. Here are two of the most important benefits that should be noted:  
Benefit 1: Coffee Contains Antioxidants 
Did you know that coffee is the primary source of antioxidants in many of the world's most developed countries including Norway, Italy, and the United States? Coffee contains CGA or chlorogenic acid. This special polyphenol is known for a wide array of benefits, the most important of which is its capacity to lower blood pressure. There are many clinical studies showing CGA is also an effective anti-inflammatory.  
Benefit 2: Coffee Fights Diabetes 
A 2004 study was performed on a test group of over 2000 middle-aged people in Taiwan. The question was if coffee consumption would affect diabetes in its developmental stages especially when CBD oil is added according to here. The results were positive and impressive. Habitually drinking coffee was found to have a 38 – 46% reduction in the risk of Type 2 Diabetes compared to those that did not drink coffee. 
When you put these facts together you can see that drinking this good brew has many great benefits for health. Kopi luwak offers the same benefits but also provides other health benefits.