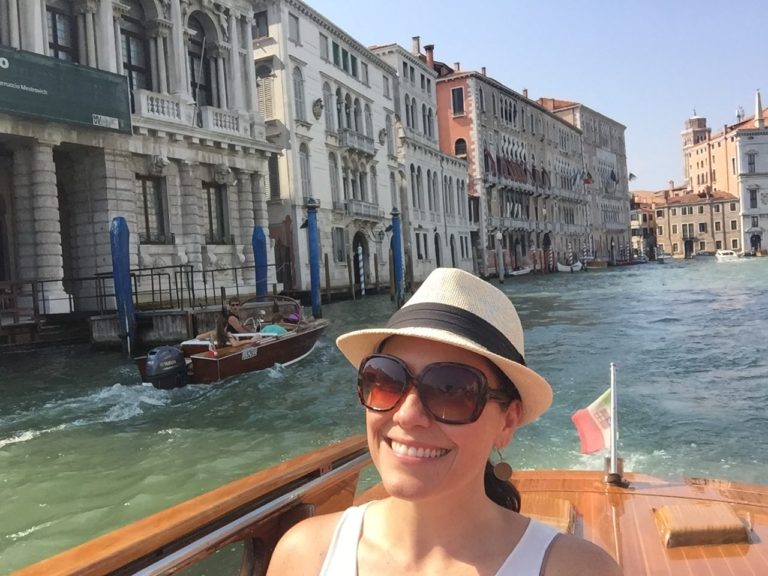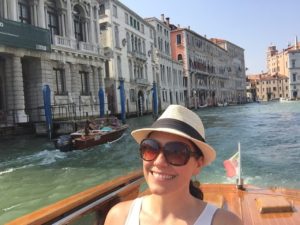 Venice is an absolute must when visiting Italy. It's like no other city in the world, small, historic, romantic and completely car-free! Be it on foot, by gondola or by boat, getting around Venice is a blast. Due to its size, its easily walkable and seeing all the sites can be done in a short amount of time which is great as travelers can spend a good chunk of time soaking in the sites by the water with a glass of wine and enjoying the local fare. And guess what, there are lots of vegan options!
Upon arriving in Venice, I immediately craved pizza so I made a beeline to Pizzeria L'Angelo. A small, walk up, order at the counter pizzeria, pizzeria l'angelo offers made to order pizzas and sandwiches with tons of vegan toppings and fillings, including vegan cheese made of rice. And it's oooooh so gooood! I ordered up a veggie packed pizza and enjoyed it on a bench by the canal. A perfect meal in a perfect place!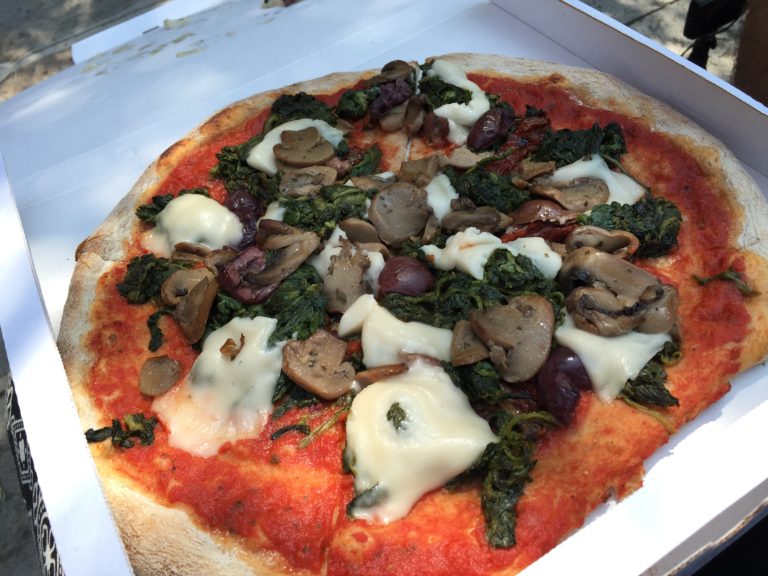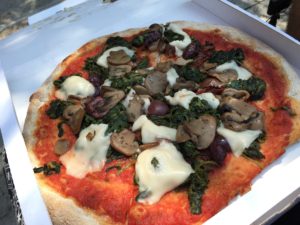 If you're looking for a more traditional Italian meal, head over to Pinzimonio. A vegan eatery that also offers raw options. The chef loves what he does and the food is fresh and bursting with flavor. A wonderful place to get a lovely, authentic, Italian meal, no matter what your diet might be! And if you aren't in the mood for Italian, they have lots of tasty international dishes as well!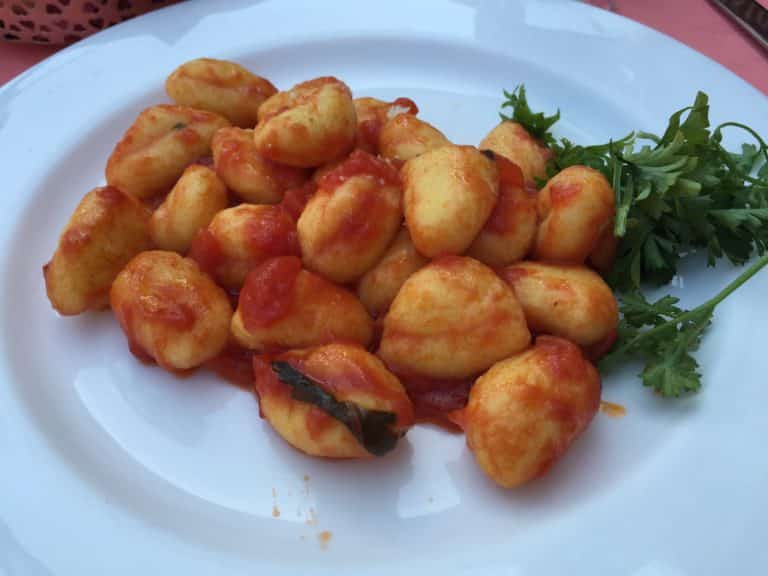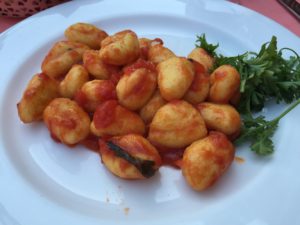 For those who are in Venice for an extended stay or are road tripping through Europe, you may need to pick up some snacks and goodies. Le Spighe is just the place as not only is it a cafe, it's a fun little market, perfect for the vegan traveler. From sandwiches and pastas to desserts and drinks, have your snack and to-go food too!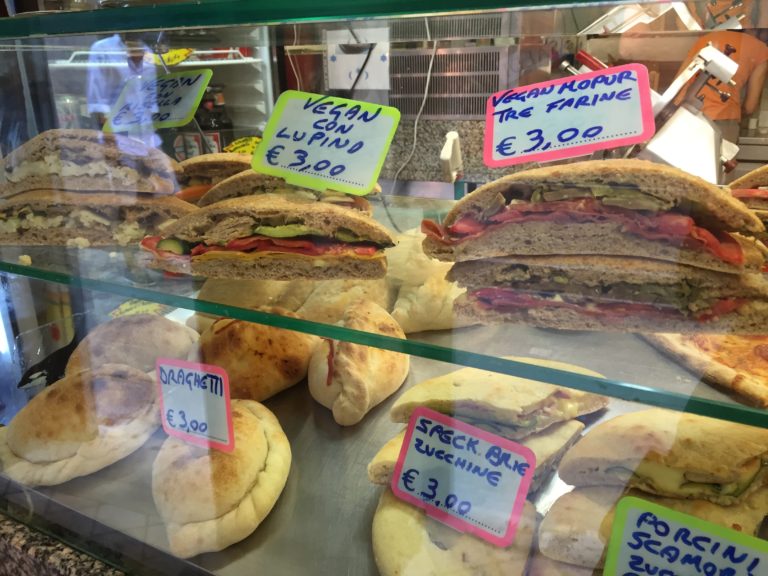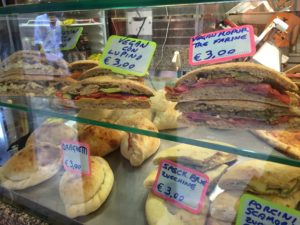 No matter what, gelato is a must when visiting Italy and in Venice, Ice Cream 2.0 has non-dairy dessert lovers covered! Always fun to have a tasty treat while sightseeing!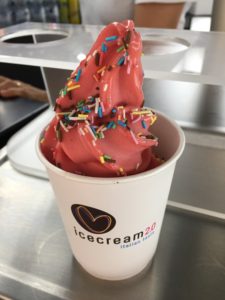 Don't forget to make time for a famous gondola ride, a kiss in St. Marks Square and a tasty lemon icy and enjoy Venice!