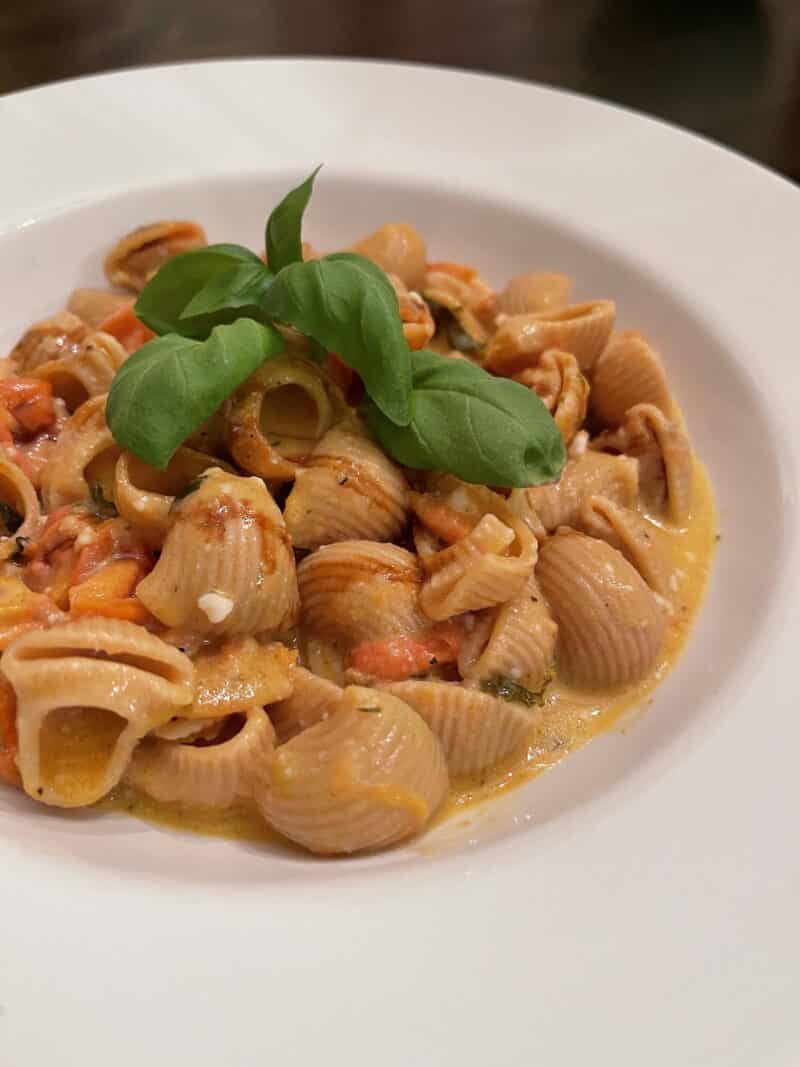 I made this a while back but forgot to share my version of the recipe so here it is, now an oldie but goodie! My version of vegan toktok feta and tomato pasta!
For sauce:
1 block of vegan feta (I used Violife)
1 pint of cherry tomatoes
3 cloves garlic, peeled and finely minced
1 tablespoon Italian seasoning
1 heaping handful of fresh basil, finely chopped
4 tablespoons olive oil (The vegan cheese has plenty of oil so you may want to use less for a thicker sauce is desired)
Salt and pepper to taste
For pasta:
One package of desired pasta (I found that small pasta works best such as rigatoni, bowtie, elbow or shells)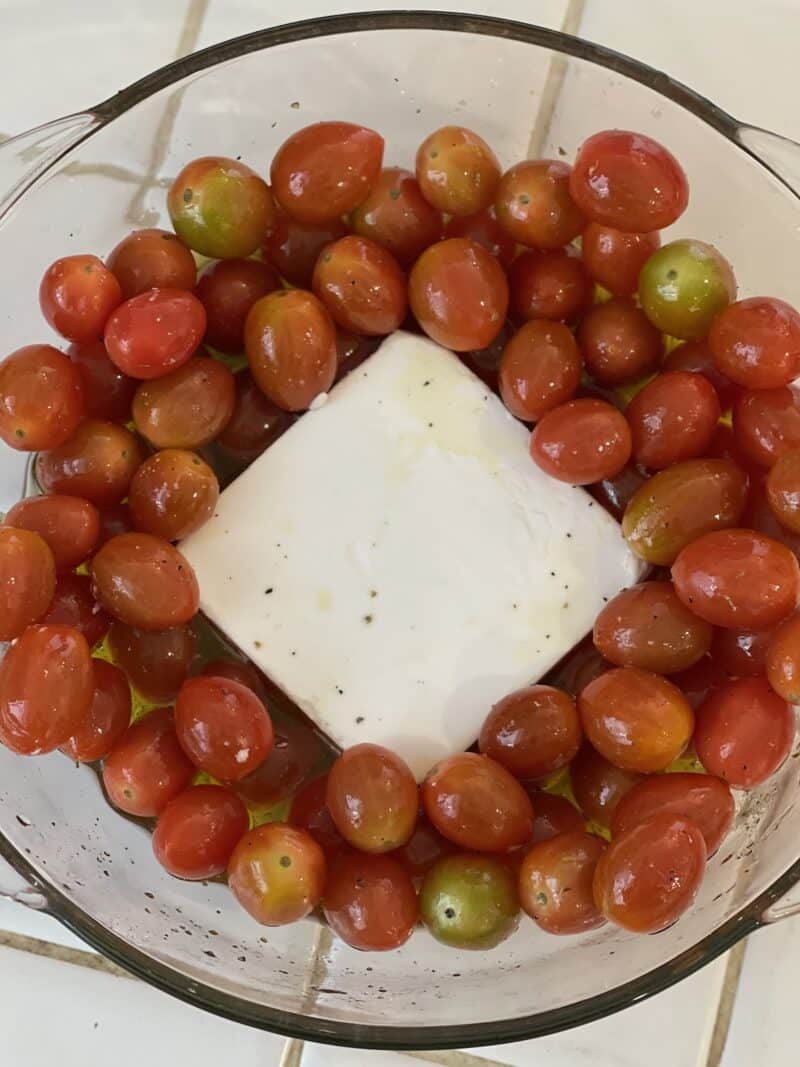 How to:
Preheat oven to 350°. In a large ovenproof baking dish, combine tomatoes, garlic, spices, and olive oil. Season with salt and pepper and mix until thoroughly combined.
Place vegan feta into the center of the tomato mixture. Bake for 40 minutes and then an additional 3-5 minutes under the broiler on high, until tomatoes are blistered and feta is golden on top.
Meanwhile, in a large pot of salted boiling water, cook pasta according to the package.
Add cooked pasta to skillet with tomatoes and feta and stir until completely combined.add and mix in basil. Seve and top with a sprinkle of vegan feta crumbles (I use follow your heart). Enjoy!