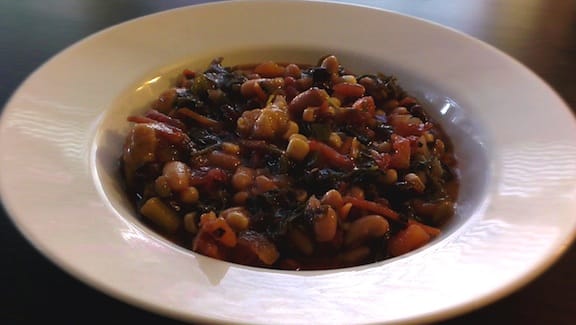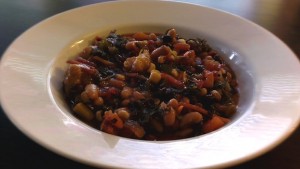 In many parts of the country, it's still pretty cold outside. Who doesn't love a hearty, warm bowl of deliciousness on a cold winter night? But who has the time? well, pull out your slow cooker or crock pot for this quick yet deliciously satisfying soup that eats like a meal!
15-oz. can white kidney beans
15-oz. can black beans
3 cups vegetable broth
20 oz. can fire roasted diced tomatoes with green chilies
1 1/2 teaspoons chili powder
1-2 teaspoons cumin, to taste
1-2 teaspoons coriander, to taste
3 garlic cloves, minced
10 oz. frozen corn
1-2 cups shredded kale
1 cup chopped onion
1 small chopped green peppers
1/2 cup-1 cup finely chopped cilantro
Combine all the ingredients in a slow cooker. Cover and cook on low for 8 hours. Ladle into bowls, top with shredded vegan cheese, vegan sour cream and tortilla chip strips. Enjoy!