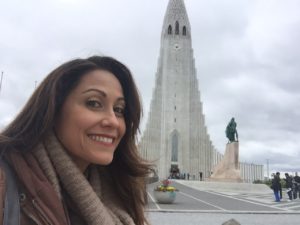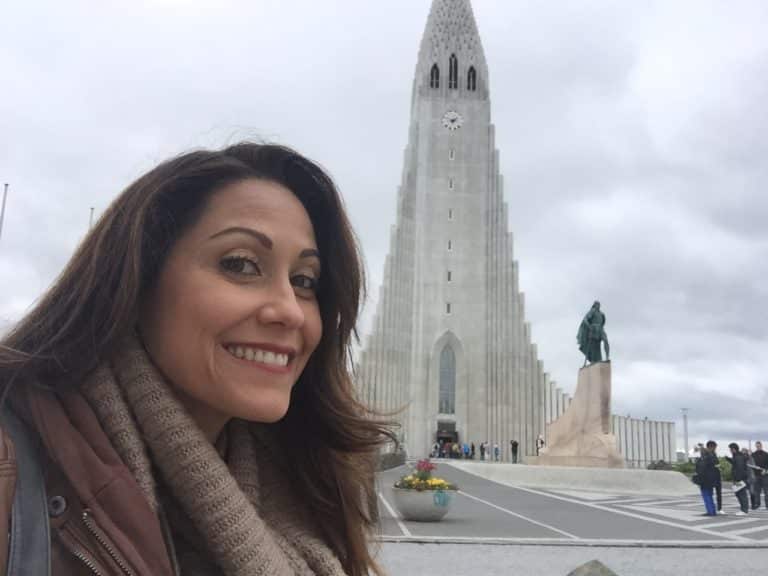 If you missed my first post on my Icelandic Adventure series, be sure to check it out! All the fun and adventure has been covered, now it's time for the culinary! Who knew that Reykjavik was such a hotbed for vegan deliciousness??
I'll begin with Glo. A cafeteria style vegetarian eatery with tons of vegan options that anchors what I like to call Vegan Street in downtown Reykjavik! Perched on the second floor of a corner building, you can enjoy your yummy meal while people watching down below. Just steps from the famous church and in the heart of all the downtown shopping and fun, Glo is a great place for a tasty meal, before and after exploration. Plus, they have a location with a market just outside of downtown in case you need some road trip goodies!
Not only a rad place to stay but also a rad place to dine, the IcelandAir Marina Hotel is centrally located and uber cool. Whimsically decorated and staffed by cheerful Icelandic folk, both dining options, Kaffeislippur or Slippbarinn,  you are sure to leave beyond satisfied. In fact, I was so blown away by the incredible breakfast I had, I ate there twice on my short stay! Freshly baked whole grain avocado toast (one of the best I've ever had!), the most delicious mocha latte and even a fresh squeezed ginger shot, I had to stock up on their take away meals for my later adventures and was just as happy! An absolute must when in Reykjavik!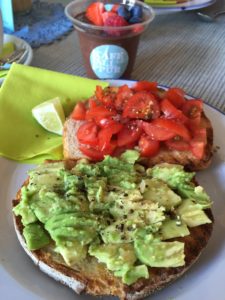 One of the coolest and most functional spots in town is the Laundromat Cafe. Restaurant, bar, cafe and yes, a laundromat, you can enjoy a terrific vegan meal while surfing the web as your dirty travel gear tumble dry. Also located in the heart of downtown, it is close to several hotels and on one of the main drags so you can get your laundry done without missing out on the action. The food is delightful and a fun way to check stuff of your to-do list!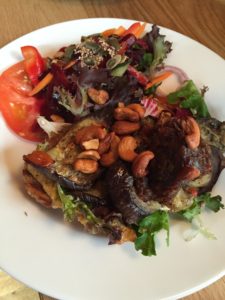 When I stumbled upon Eldur Og Is, I was just following my nose and craving a hot chocolate. So you can imagine my surprise when I found out they also specialized in crepes and offered vegan, gluten free ones! Again, I fell in love and went back several times for my crepe fix! Run by a wonderful Mexican mother daughter team, the place was always jam packed and rightfully so! You can't miss this place, it's at the foot of the hill with the church at the top and the delicious aroma will draw you in!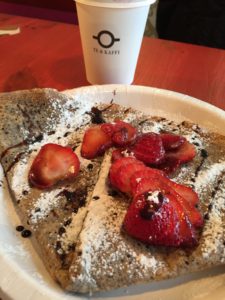 You'd think ice cream and iceland might be cold overkill but now way, it's perfection! And so is the on-the-spot, handmade vegan ice cream at Joylato! Customers pick their base and mix ins and they do the rest, right before your very eyes. Coconut milky goodness turns into a creamy frozen treat in seconds with the help of liquid nitrogen! Offering only organic, local ingredients, this sweet treat is a good for you indulgence!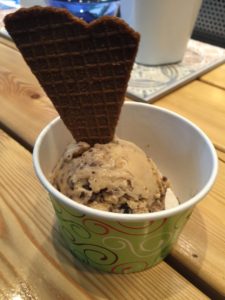 Don't go anywhere, there is still so much more tastiness abound in Reykjavik!