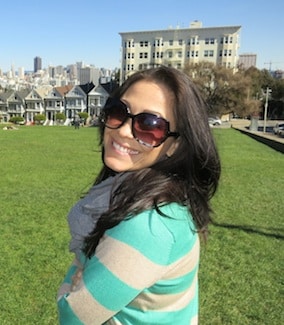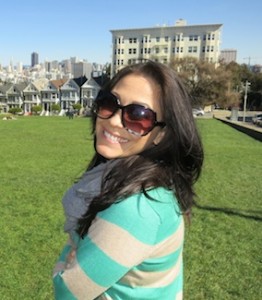 While I've updated posts on nearby areas such as Berkley, wine country and other bay area cities, it's been some time since I reported on places in San Francisco. The city is covered in vegan goodness from food stands to fine dining and everything in between. Of course we've covered Millenium and Weird Fish in the past, but here are some new ones and some that were missed in past posts!
Let's start with sweets! I wandered into the Ferry Building at the Embarcadero and was stoked to bump into Pepple's Donuts. A fantastic vegan donut stand that has insanely delicious flavors like mexican hot chocolate and salted caramel to the classics like glazed and chocolate. So delicious, you need to get one of each!
A fun eatery I was delighted to try this time around was The Source. Named a multi-dimensional dining experience, I agree! Just walking in and smelling the divine pizza cooking in the brick oven is a treat. Serving up vegetarian and vegan food, they offer everything from salads and pizzas to killer sandwiches and desserts. Things like baked vegan spinach artichoke fondue, burger dosas and bahn mi pita are just a few reasons to keep you coming back. A fun and innovative menu, don't forget to save room for desserts like the living mousse parfait and twinkies!
Herbivore is a vegan staple for San Franciscans. Serving breakfast through dinner, the menu has everything your little piggy heart desires! I had brunch this time around, devouring 2 types of crepes, savory and sweet, along with a to-die-for pesto tofu scramble. I love their ceviche and spring rolls for lite apps and sharing a sandwich and entree is always in order.
Now if you've heard of Cafe Gratitude, they opened their most popular location not long ago. Gracias Madre is an all vegan, organic and local Mexican restaurant in the Mission District that people clamor for. With inventive versions of vegetable based dishes and spicy sauces, Gracias has spawned quite the following. So much so that they are branching out to Los Angeles! Some of my favorite dishes are the sweet potato quesadillas, Cesar salad and the sweet potato flautas!
Just blocks from Garcias Madre, you'll Jay's Cheesesteak. A fun sandwich shop that has some delicious vegan options but with a name like that you might pass it by! They have a great variety veggie burgers, hot dogs and yes, cheesesteaks, it's hard to choose! Great to share or take on a picnic or roadtrip, my personal fave is the Works sandwich, veganized!
Well, San Francisco and the whole Bay Area is constantly growing so stay tuned for new stuff soon!