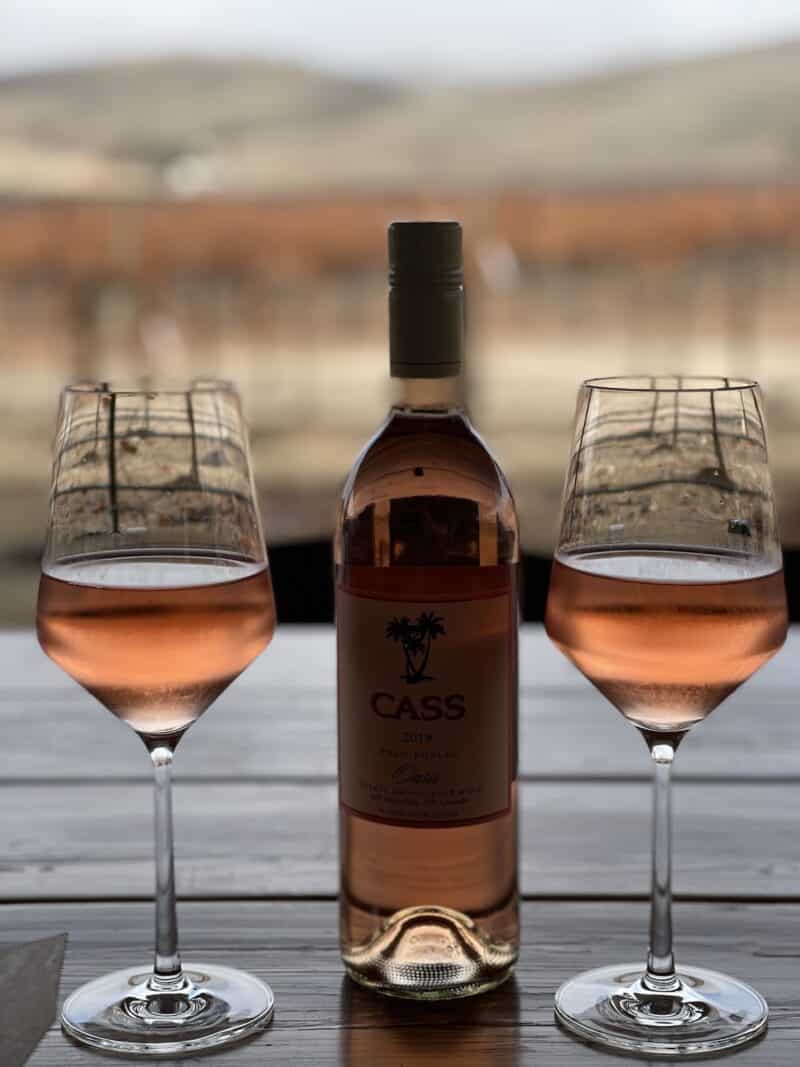 Wine tasting has been around for thousands of years, almost since the production of wine started. It remains a widespread practice among many who indulge and appreciate the quality of good wine. There is a wide variety of wines available, and the art of wine tasting could seem intimidating for many people, especially those new to the practice. Still, with a little knowledge and experience, you'll be able to determine the qualities of good wine and which ones you like the most.
Wine tasting is more than just drinking the wine. It's the ability to judge and examine what exactly you are drinking. Even though it is called 'wine tasting,' we use all five senses to engage with the wine. It will take time for our palettes to develop a critical analysis of the wine we are drinking, but it doesn't take long to understand and develop a deeper appreciation of the wine. How do we go about this journey of understanding this form of alcohol even more? Here are five helpful tips to know about wine tasting.
Tasting Environment Matters
When examining the wine you are drinking, one of the first things you need to do is observe your environment. Taking wine from a winery such as Gatlinburg winery to an extremely crowded and noisy bar it's not the ideal place for a proper wine tasting. Similarly, external smells (e.g., cooking smells, perfumes, etc.) can negatively influence the aroma coming from a glass of wine.
When having a proper wine tasting, it's important to have a neutral environment that will not have any external influences on the wine to give it a fair shot. Neutralize your tasting conditions as well. Any residual taste from food or any other drinks you may have had before can also tamper with your wine which clouds your judgment of the wine.
Know the steps of wine tasting
There are five basic steps to know when it comes to wine tasting. They are known as the five S'; See, Swirl, Sniff, Sip, and Savor. 
See:

Look at the wine and observe the color, if it's clear or cloudy. Usually, white background allows us to give a judgment of the color.

Swirl:

Normally a step that most people miss, but it is as important as the others. Hold your glass from the stem and swirl it around a few times to release the aromas (or bouquet, referring to older wines) of the wine present in the glass

Sniff:

Don't be afraid to stick your nose in the glass. It sounds odd, but it allows for a purer smell of the wine that is not influenced by any other smells around you. 

Sip:

Taste the wine and describe the flavors; look for sweetness, bitterness, acidity, and fruitiness, amongst other things. Some wine tastings are done blindfolded, so a person does not know what they're tasting and can judge from their palette.

Savor:

How long does the taste linger in your mouth after swallowing the wine? You are looking for an alcoholic taste, and the length of time the taste stays with you is known as the finish. It is also good to know that sometimes the taste of the wine can be different once you've swallowed it then when you had it on your palate. 
Spit it out!
Spitting out your wine is a common practice amongst seasoned wine tasters. It is a wine tasting etiquette, and every winery will have a 'spit bucket' because it is normal in tasting areas.
Spitting out your wine allows you to try more flavors without getting inebriated. This is handy, especially if you plan to visit multiple tastings in a day. This also allows you to enjoy the experience of a wine tasting and not over-indulge in one wine without trying out the rest that the tasting room has to offer you. 
Pairing wine with the right foods.
Wine and cheese are a classic combination found in a wine tasting arrangement. Since wine is more of an acidic drink, the fattiness of the cheese helps cancel out the acidity, helping you to have a more well-balanced experience. You can never go wrong with cheese for those looking to eat something with their wine. Some tasting rooms may also offer chocolate or a full meal as well.
Suppose you're wondering what cheese goes well with which wines; some classic wine and cheese pairings are Sauvignon Blanc with Goat Cheese, Champagne with Brie, and Pinot Noir with Gruyere. A nice Havarti cheese would go great for those who enjoy a glass of Rosé. Plenty more pairings come from, and every tasting room that pairs wine with food will have its recommendations. 
It is important to know that this does differ from wine tasting, and pairing wine with food is done for pleasure. The cheese will influence your taste, but this combination will give you a new experience of experiencing wine with food, engaging different taste buds for a more balanced feel. 
Go to more tastings
Your wine tasting experience can never be complete by just attending one occasion. Travel to more vineyards around the world. It allows you to try out more regional variations of wine; plus, you get to travel, so that's a bonus.
Aside from that, you can always enlist more wine clubs and keep yourself updated with local wine shops around you for details on wine tasting occasions. You could even gather some of your friends who are avid wine drinkers like you and set up your wine tasting group. Each of these options brings its own experiences and helps you gain new perspectives and broaden your understanding and appreciation of wines.
Conclusion
Wine tasting is an experience made for you to enjoy. While you are gaining knowledge and a deeper understanding and appreciation of the wine, you are. Drinking, you don't need to feel intimidated by the thought of going to a wine tasting.
Keep in mind that no matter how many expert reviews you read about which wines are good and which ones didn't appeal to them much, the bottom line is that someone else's opinion should not influence your tastes. You'll have a lot more fun exploring wineries and vineyards how you want to, embracing the things you like.
Happy wine tasting!