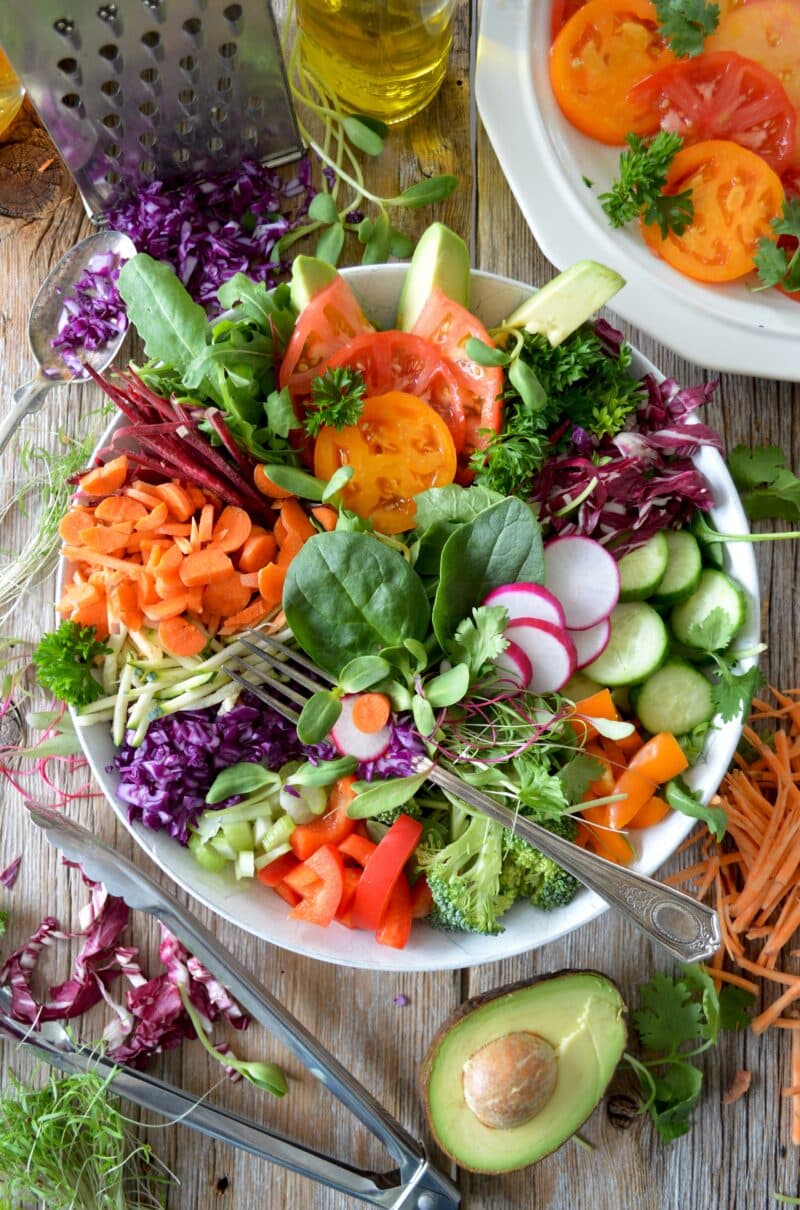 Smoking is a habit that can be difficult to quit. It is a habit sadly a lot of us take up during our youth and as we grow older we struggle to rid ourselves of it. 
But today we want to talk about some of the ways eating can impact your want and need to smoke. Whether you want to have a no smoking day or quit entirely – the food you eat can impact smoking in a big way and we want to share some healthy vegan recipes with you today. 
Junk food and foods high in sugar often cause us to crave cigarettes more and this can be unhealthy for a number of reasons. Fresh foods such as fruit, vegetables, and lean foods can do wonders for our health and help us to quit smoking for good. 
Today we want to share a few healthy recipes you can make today that will help you quit smoking for good. 
Green goddess sandwich 
A sandwich full of healthy greens and nutty hummus is exactly what you need for a healthy lunch. 
Ingredients: 
Bread of choice

Spinach 

Kale 

Alfalfa 

Cucumber 

Tomato 

Avocado 

Lime juice 

Salt and pepper

Hummus
Start off by toasting a couple of slices of your favorite bread. Wholemeal bread can curb cravings for nicotine and is a great choice here. 

Spread hummus on each side of your bread. 

In a bowl, mash avocado and add the juice of half a lime, and salt and pepper to season. 

On the bottom slice of bread, avocado add spinach, kale, alfalfa, tomato and cucumber. Add the top slice and cut. 

Enjoy this healthy lunch any time of the week! 
Dark chocolate and berry granola 
Vegan dark chocolate has many amazing uses but this yummy breakfast or mid day snack is ideal for you this week. 
Ingredients: 
1 cup oats 

¼ cup raisins 

¼ cup mixed nuts 

½ cup agave nectar 

¼ cup coconut oil 

½ cup vegan dark chocolate
To serve: 
Coconut yogurt

Mixed berries 
To make granola – mix all of the ingredients apart from chocolate in a bowl. Place on a baking sheet and bake for 180C for 15 minutes. 

Crack apart and mix in the chocolate before storing in a glass jar. Serve for breakfast or a healthy snack. 
Lime and chilli popcorn 
Popcorn is an incredibly good snack for week days as it is low in fat, full of fibre, and easy to make. There's no need to buy expensive bags of salty popcorn that contains lots of oil – instead you can make your own at home and flavor it any way you like! 
Ingredients: 
½ cup popcorn kernels 

4 tbsp oil (your choice)

1 tbsp smoked paprika

 Zest of 1 lime 

1 tbsp chilli flakes 

Salt to taste 
Heat oil in a saucepan until hot and bubbling.

Add 3-4 kernels to the pan and wait until they pop. 

Add the rest of the popcorn kernels and put a lid on your pan, allowing them all to pop. You'll know to take it off the heat once the popping sound stops for a few seconds. 

Add toppings and put the lid back on, shaking the popcorn to coat it. 

Serve and enjoy! 
Sizzling tofu stir fry 
Tofu is a wonderful source of lean protein that contains lots of vitamins. This paired with some wholemeal noodles and a yummy hoisin sauce is the ideal vegan meal for you today. You can mix and match veggies to your liking and make this your own. 
Ingredients: 
1 cup firm tofu, cubed 

Coconut oil 

1 tbsp Chia seeds

Sesame seeds 

100 ml vegan hoisin sauce 

½ cup baby corn 

½ cup mange tout 

½ cup bean sprouts 

1 cup wholemeal noodles 
Start by making a chia egg. You can do this by mixing 1 tbsp chia seeds with 1-2 tbsp water. Let sit for 5 minutes. 

Take a cube of tofu and coat it with chia. Coat it on top with sesame seeds. Repeat 

Heat oil in a wok or frying pan. Add tofu and fry until crispy on all sides. Add veggies. 

Fry for 2-3 minutes and add hoisin sauce. 

Add noodles and stir through to coat. You can add extra soy sauce here to help add liquid to the sauce. 

Serve with a garnish of spring onions.
We hope you like these vegan recipes and you can take these and use them in your diet this week to curb those nicotine cravings. Start your healthy journey today and change your life for the better.