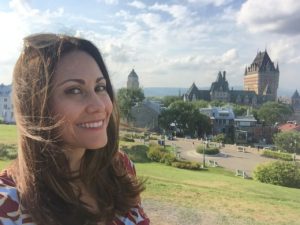 If you are looking to head to Europe but don't want to leave the continent, then Quebec City is the place for you! Quebec City is one of the most beautiful cities in North America boasting a European feel with all the comforts of home. Gorgeous any time of year from the spring blooms to the snowy winters, Quebec City is romantic, cosmopolitan and rich in history.
Walk the cobblestone streets and find world class cuisine and shopping, leave the city center to be in a green paradise. This lovely city has something for everyone, including a veggie eatin' adventure seeker like me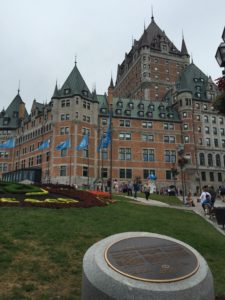 The Quebec City skyline is topped by the beautiful Fairmont Le Château Frontenac. Sitting a top the hill, this gorgeous castle is home to a top notch, luxury hotel, in a prime location to explore the city. Ideally located inside the walls of Old Quebec, the iconic Fairmont Le Château Frontenac blends the charm of the hotel's enchanting past with modern innovations, creating an allure that is fresh & seductive, balanced with the hotel's rich history & dynamic future.
This heritage urban resort will seduce you with its breathtaking views of the St. Lawrence River and the architecture of the Old fortified City, designated a UNESCO World Heritage Site. In any one of its 611 guestrooms and suites, you'll feel an elegant touch of historic Europe. Your experience at this landmark luxury hotel will guarantee you a memorable and inspiring stay in one of the most beautiful, and walkable, cities in the world.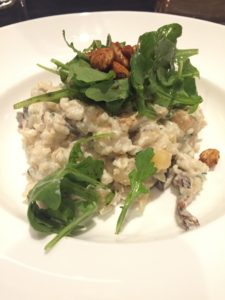 With a terrific spa, gym, 3 restaurants, a bar and a Starbucks, Le Chateau is the perfect place for travelers, foodies and relaxation seekers alike! I had the good fortune of having several wonderful vegan meals and cocktails during my stay at the chateau so if you're planning a visit, just be sure to let them know your dietary restrictions and they are beyond happy to accommodate!
I was so honored to have been invited to this lovely city by Quebec City Tourism to experience the city, it's surrounding areas, explore my Quebecois roots (stay tuned for that post!) as well as the New France Festival. A fabulous celebration of the region's history, the festival is packed with historic, local eats, genealogy and ancestry information, beautiful performances and lots of folks dressed in traditional garb of the city's founding era. I had an absolute blast going back in time and wearing the dresses my ancestors may have worn while learning more about Quebec, it's culture, foods and more! A must for all ages!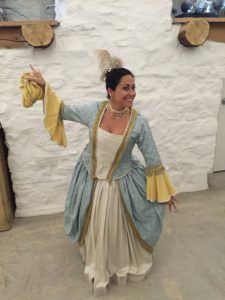 As mentioned, Quebec City has a rich heritage and it's buildings tell it's history. Le Monastere Augustin is just one of those magnificent buildings that is not only beautiful but fantastically functional. Once a convent for Augustin nuns, the building was not only home to the nuns but also a place to heal the sick using holistic modalities. Today, the building stays true to its roots, honoring its commitment to healing however as a wellness center offering healthy food, meditation and a variety of holistic treatments to visitors and hotel guests.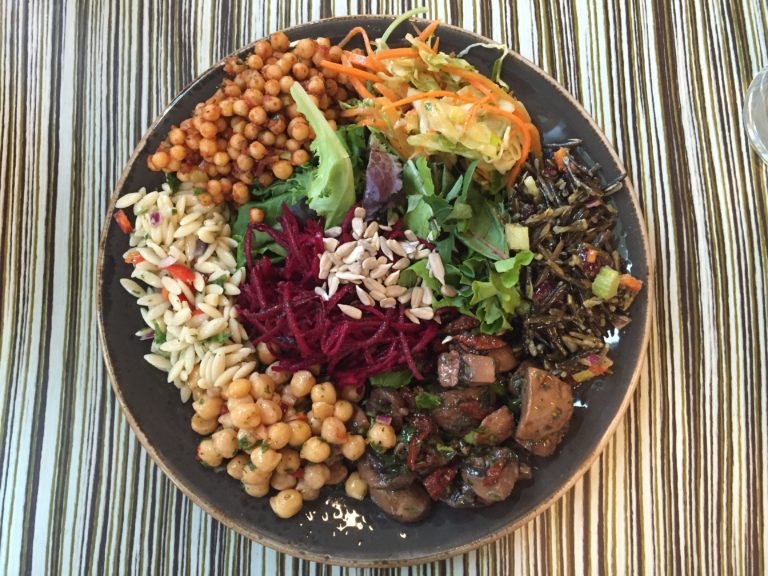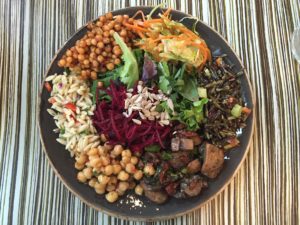 Part of the Monastere's mission is to serve healthy, local and organic food and their cafe offers daily vegan options that are just superb. The perfect place for a digital detox or a place to find peace in this busy age, Le Monastere Augustin is just another reason to visit Quebec City!
I'm always on the hunt for vegan sweets and I found them just outside the old city at Erico Chocolaterie Patisserie. With a chocolate museum, lots of homemade sweets and even ice cream, any chocolate lover will love this place, especially vegan ones! I absolutely loved my vegan chocolate ice cream and got some tasty goodies to go!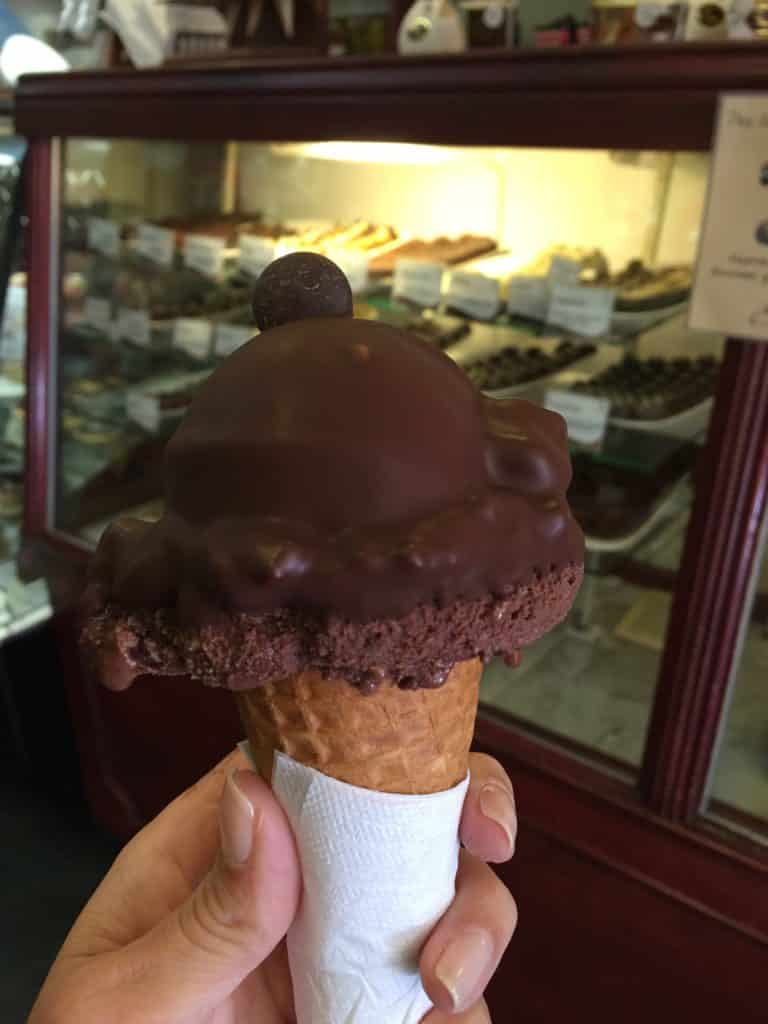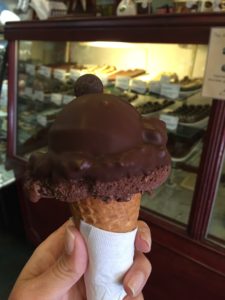 No one should ever leave Canada without having poutine at least once. The national beloved junk food of french fries topped with gravy and cheese, I was toked to find a vegan version at Poutineville! From classic to over the top to build your own, Poutineville is great for groups of varied and discerning tastes. I certainly left with a smile on my face!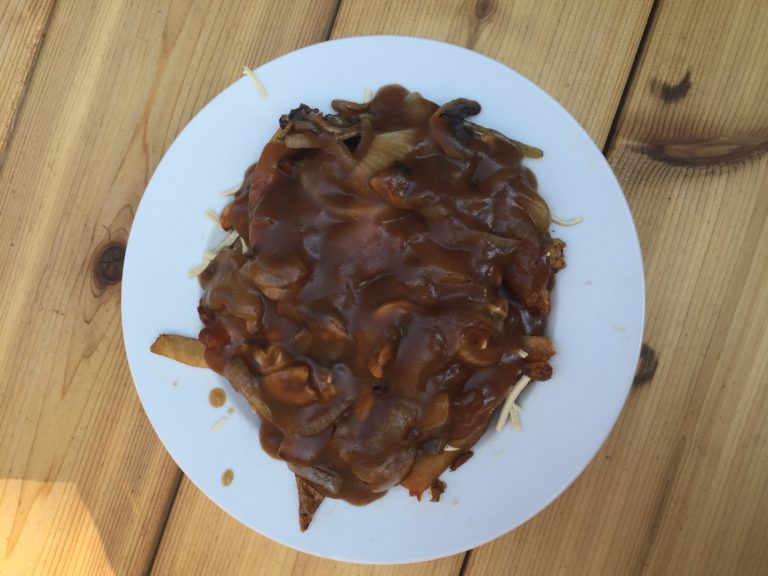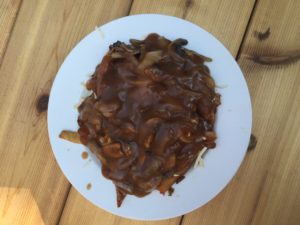 Stay tuned as there is still so much more Quebec goodness to come! See you soon!
*Special thanks to Quebec City Tourism for sponsoring this once in a lifetime trip as well as the invite to the New France Festival!