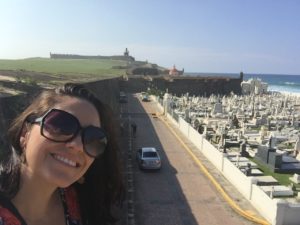 Despacito, that's the way we do it in Puerto Rico! Yep, crystal blue waters, steamy salsa music, beautiful rainforests, this island nation really is a paradise on earth waiting to be discovered.
The locals sure know but many tourists just dip their toe in and visit San Juan. While beautiful and fun, Puerto Rico is more than just San Juan. It is an island of mystical wonders, gorgeous beaches, mountainous terrain (yes!) and a full time celebration of Latin Caribbean culture.
So to start, i'll highlight some San Juan eateries but also places in Caguas, the next town outside of San Juan.
For a comfy stay outside of San Juan, check out the Four Points Sheraton Caguas. While it's a ways away from the center of things, it's a great place to be if you really want to get to know Puerto Rico. Plus, the food is fantastic! I had some of the yummiest food I had on the island as the chef was incredibly accommodating and creative. Just wow!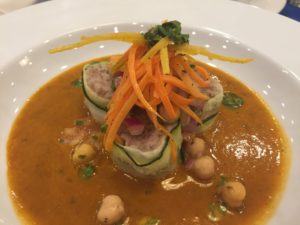 Now, you can't leave Puerto Rico without indulging in some mofongo. What is that? It's a super tasty plantain dish, traditionally not vegan or even vegetarian but of course, times have changed and you can find veggie mofongo in some places across the island. And Raices is just one of those places! A fun eatery celebrating all things Puerto Rican, they do PR comfort food right! With locations in Caguas and San Juan, it's not to be missed.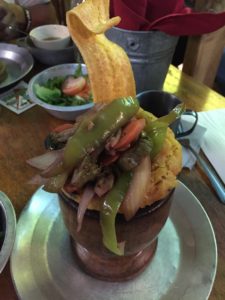 Ok, so you're sightseeing in old San Juan (which you absolutely must!) and you get hungry. Where to go? Cafe Berlin! Don't worry, it's not German food, it's traditional Puerto Rican fare in a beautiful setting. Look out onto the old square while enjoying a tasty meal (I got my fill of tostones!) and caribbean cocktail before heading out on some more explorations!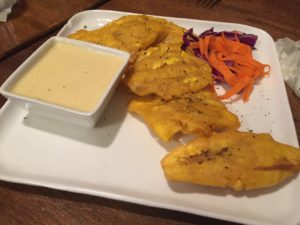 If you're looking for nightlife, you gotta head over to Market Square Santurce. Weekends are jam packed and bumping with people in the streets, spilling out from bars and clubs. You will feel the energy as you get close to the area and will begin dancing in your car! And if you are looking for a chic place to dine and have a fabulous meal, you'll find it at Asere.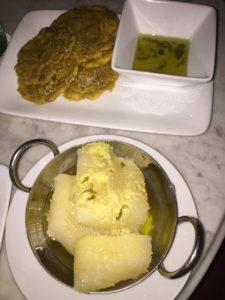 Asere is a terrific Cuban restaurant that transports you there with both sight and delicious smell! A hip spot with incredible Cuban fare, it's the perfect place for a meal and drink before an all night dance-a-thon in San Juan!
There is so much more in Puerto Rico but you'll have to stay tuned! Hasta luego!