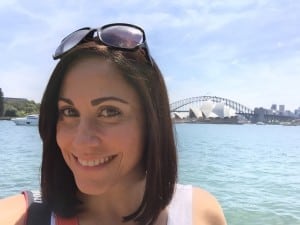 I'm back with more yummalicious vegan eats in Sydney! Again, Sydney is absolutely gorgeous and it's hands down, one of the cleanest cities I've been to in the whole world. In fact, the whole darn country is virtually spotless! It's like Disney! More on that when I get to Brisbane (blown away!) But for now, let's eat our way around Sydney again!
I love Surry Hills, it's the chic and cool area of Sydney and the dining options are great! Yulli's is located in the heart of it all and it's amaze-balls! It's hip and cool and the food is fab. It's all vegetarian with delicious vegan options like the tasty masala pot pie (pictured here) that looks like a work of art! Their menu is fresh, local, gourmet and cool, they offer vegan wine and cocktails too so make this a "must visit' on your sydney dining tour!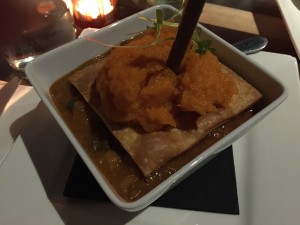 I'm always down for pizza so I headed over to Basil Pizza and Pasta in Newtown. What I gathered was the hipster part of town, adjacent to Marrickville, King street seemed to be abundant with vegan options. Basil had a huge selection of vegan pizzas, pastas and desserts, all made on site, fresh to order. I had a hankering for Hawaiian pizza and cheesecake so I indulged and left with a big smile on my face!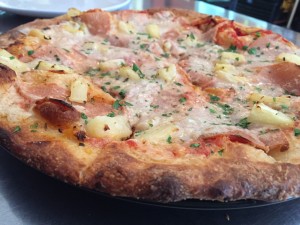 One of my favorite surprises was strolling through a farmer's market near my flat in Elizabeth Bay and finding Superfood Sushi. An all vegan, organic sushi company that is due to open their first location in Newtown soon. All handmade rolls with incredible ingredients, I loaded up on magic mushroom and sweet kiwi nut rolls and enjoyed them while sightseeing all day long!
I ended up back in Newtown to check out Green Gourmet. This place is no joke! It's authentic Chinese cuisine and the menu is all vegan! The menu is enormous and the food is fantastic. Fabulous dim sum, purses, dumplings, traditional dishes and dishes I'd never heard of, I was glad to have gone there with friends so I could try almost one of everything! They also offer homemade desserts and lots of gluten free options. One of the best Chinese meals I've ever had in the world!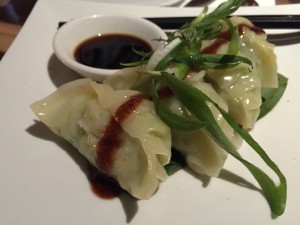 Lastly but not leastly, in the heart of the super hip King Street, I found Suzy Spoons Vegetarian Butcher. Yep, you read that right and this place is insanely cool! Making all their vegan meats and sausage in house, this place is one of the neatest places I've ever been too. And they also serve up breakfast, lunch and dinner all day too from green eggs and ham (yes!) to schnitzel burgers and spaghetti bolognese! Honestly, this concept is the jam and I need Suzy in LA pronto!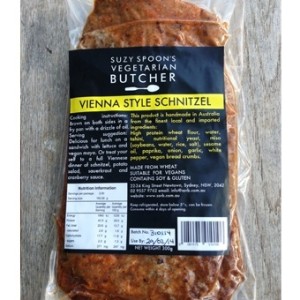 Thats not all, we've got one more round here in Sydney! See you soon!