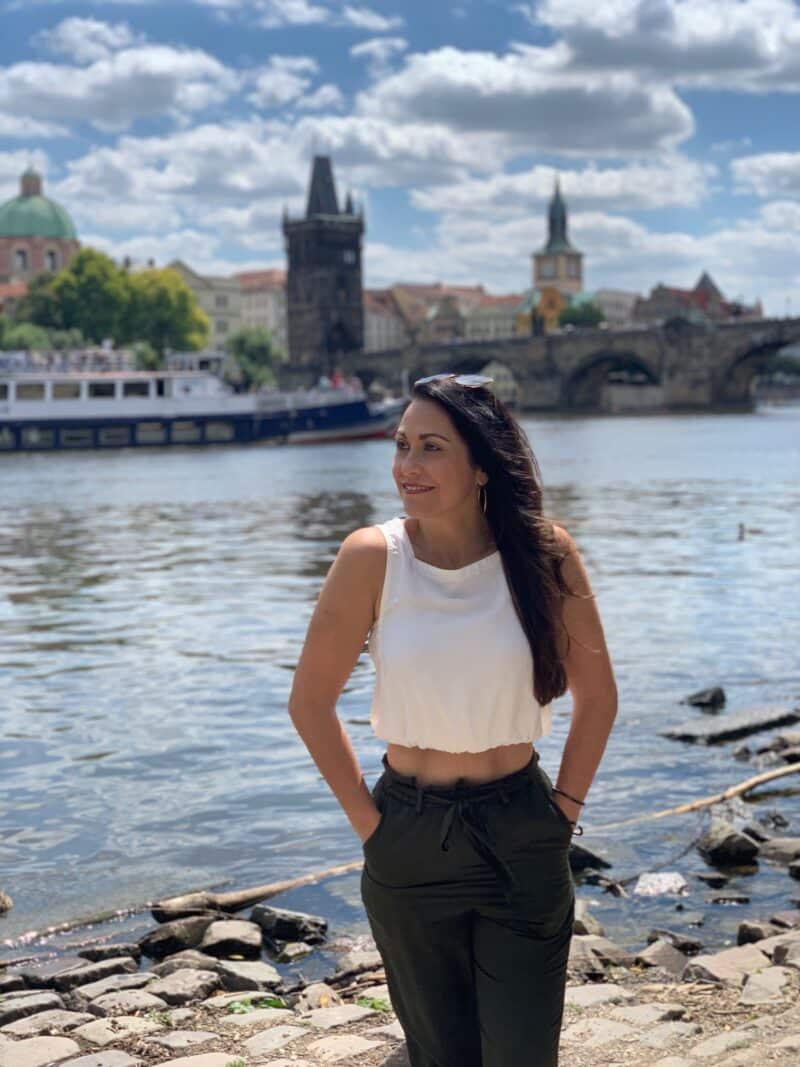 Last week I covered all the wonderful things to do in Prague. This week I show you where to eat and get your drink on!
Obviously you can't go to Prague without visiting the castle and surrounding areas. So the best place to grab a bite while sightseeing in the area is Vegan's Prague in Castle district. Located on the top floor, this multi-level eatery boats terrace and indoor dining as well as traditional Czech food, made vegan. I was really excited by this as I always am when I get to indulge in traditional, local dishes that have been veganized for my enjoyment, haha!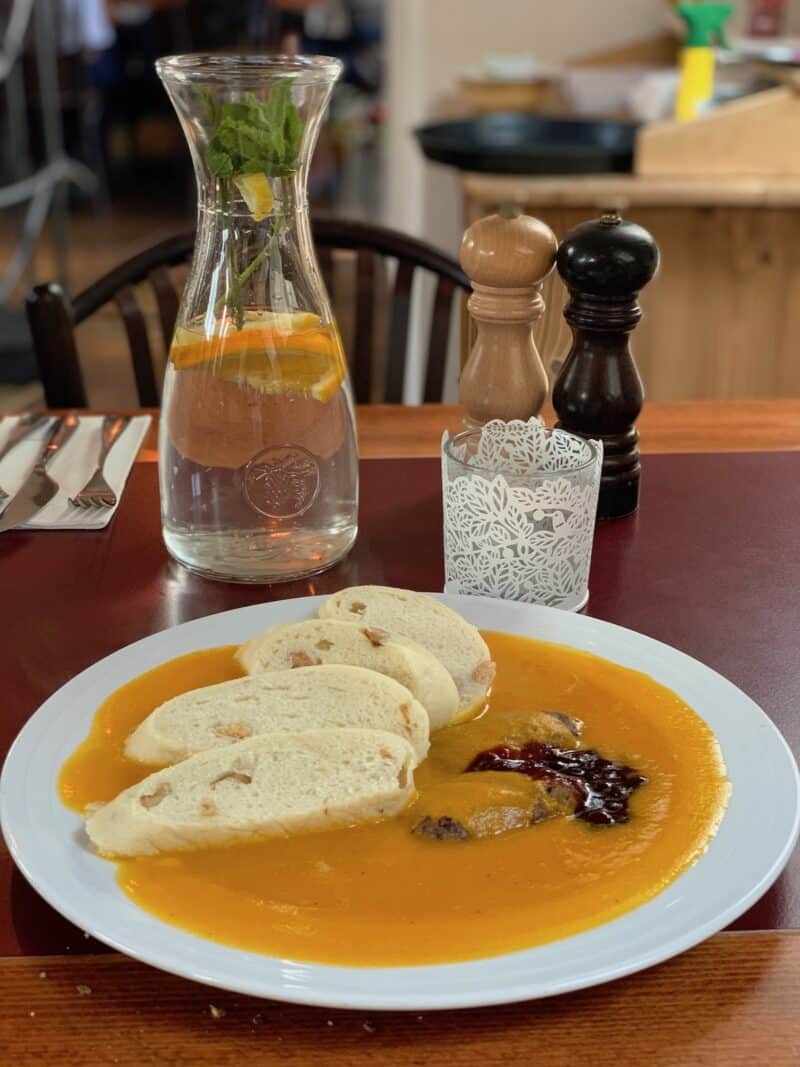 Another great find when in the historical centers of the city is Maitrea. Located in the maze of Old Town, just steps from the main square, this magical little veggie oasis can be found. Also a fun multi-level restaurant, Maitrea is a buddhist haven and they get the vibe right! Their sister restaurant, Lehká hlava, is located in Boršov, both serving up veggie, with a wide variety of vegan dishes.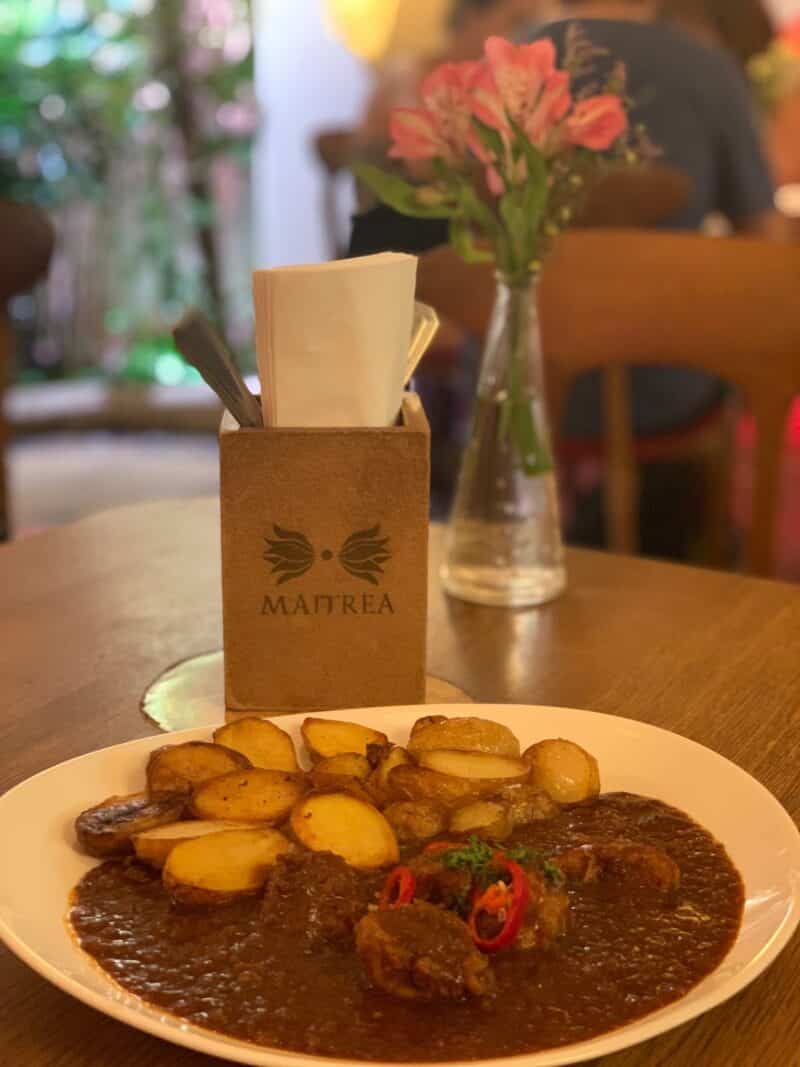 If you're on the hunt for a comfort meal, Chutnej is the place to eat. With a great menu of vegan burgers, pizzas and fun sides like onion rings, get your Western meal cravings satisfied with a juicy snack here!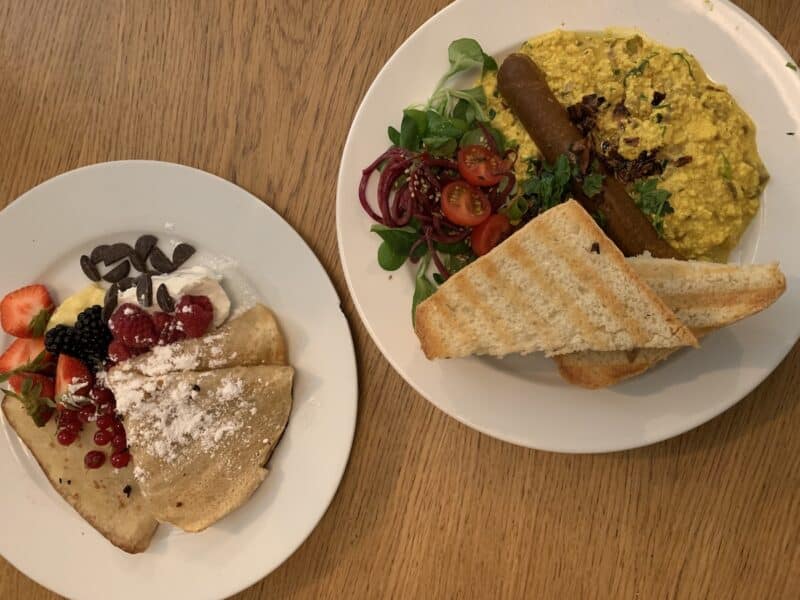 I was in the mood for a hearty brunch so I headed over to Cafe Moment with some friends. And we weren't disappointed! Everything is made in house, fresh, daily and it shows. I thoroughly enjoyed my sweet and savory brunch mix!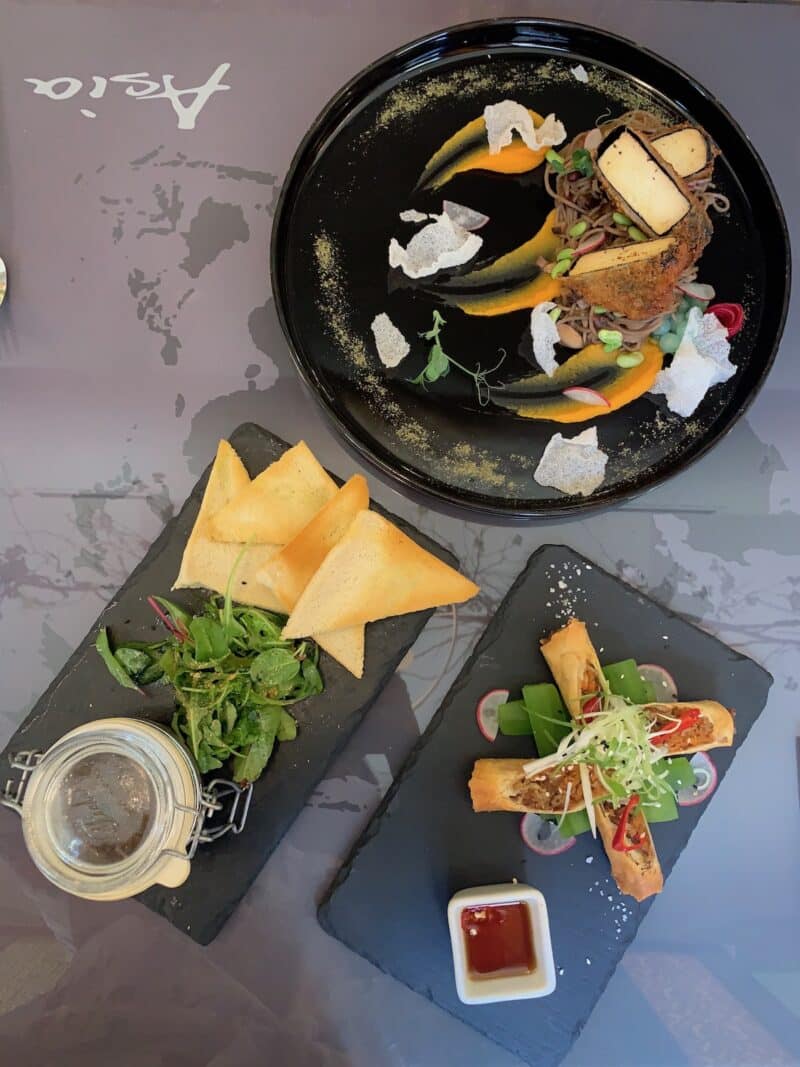 I can't stress enough how the vegan fine dining scene in Europe blows my mind and Estrella is one of those places. The dishes here are breathtakingly beautiful as they are innovative and flavorful. This vegetarian restaurant prides itself on using local, organic ingredients and rotates the menu almost daily. The bar program is fantastic as are their vegan options. Yum!
Ok, now it's time for me to share my speakeasy finds!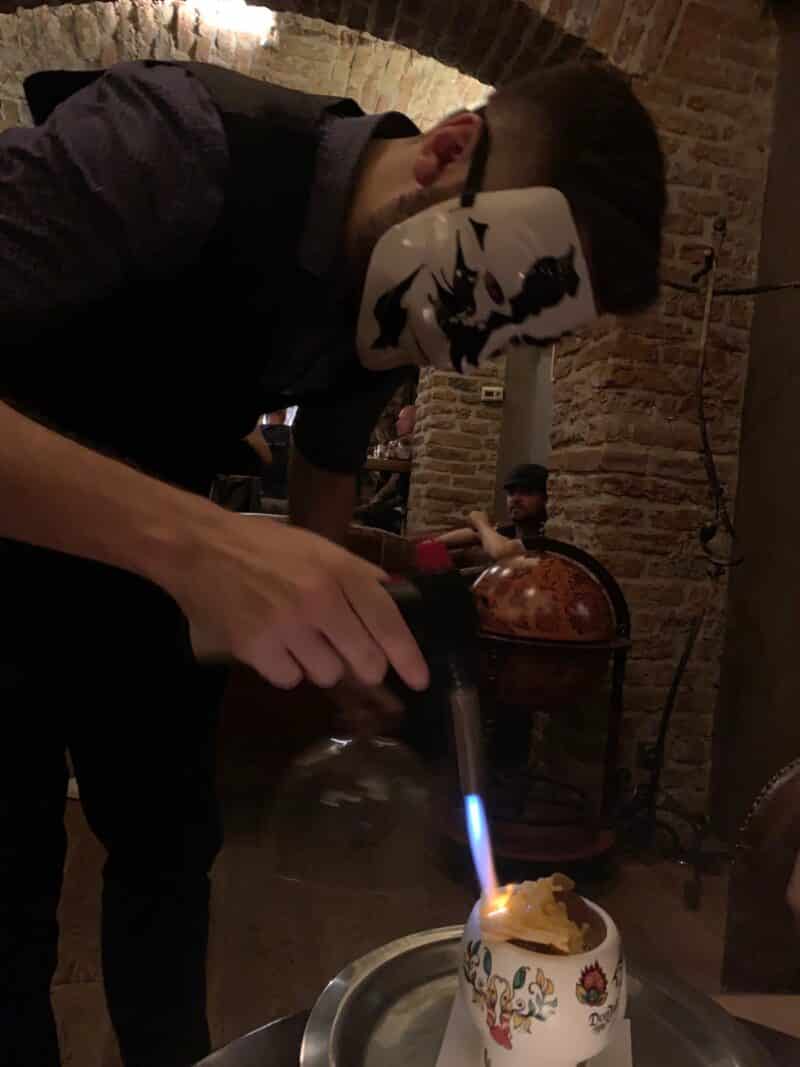 My first is hands down my favorite in all of Prague because the theme of the bar is so unique. Anonymous Shrink's Office is located in the basement of a casual restaurant where guests need to figure out which wall panel to enter from. Once inside, patrons are treated to a menu made of of rorschach art renderings to choose from. From there, it's all a fun show as the card doesn't reveal anything about the drink but the bartender knows what to whip up. Each drink is a production and wonderfully balanced. I ordered a beverage where my V for Vendetta masked bartender came over and lit it on fire before setting it down for me to drink. I loved every minute of the experience and can't wait to go back!
If you're staying near Old Town, Black Angel's Bar is an easy find and a lovely place to grab a drink or two. Situated in the Gothic cellar of the U Prince Hotel, the bar evokes the atmosphere of a clandestine place for "getting together", immersing folks in a film noir like atmosphere. A must visit!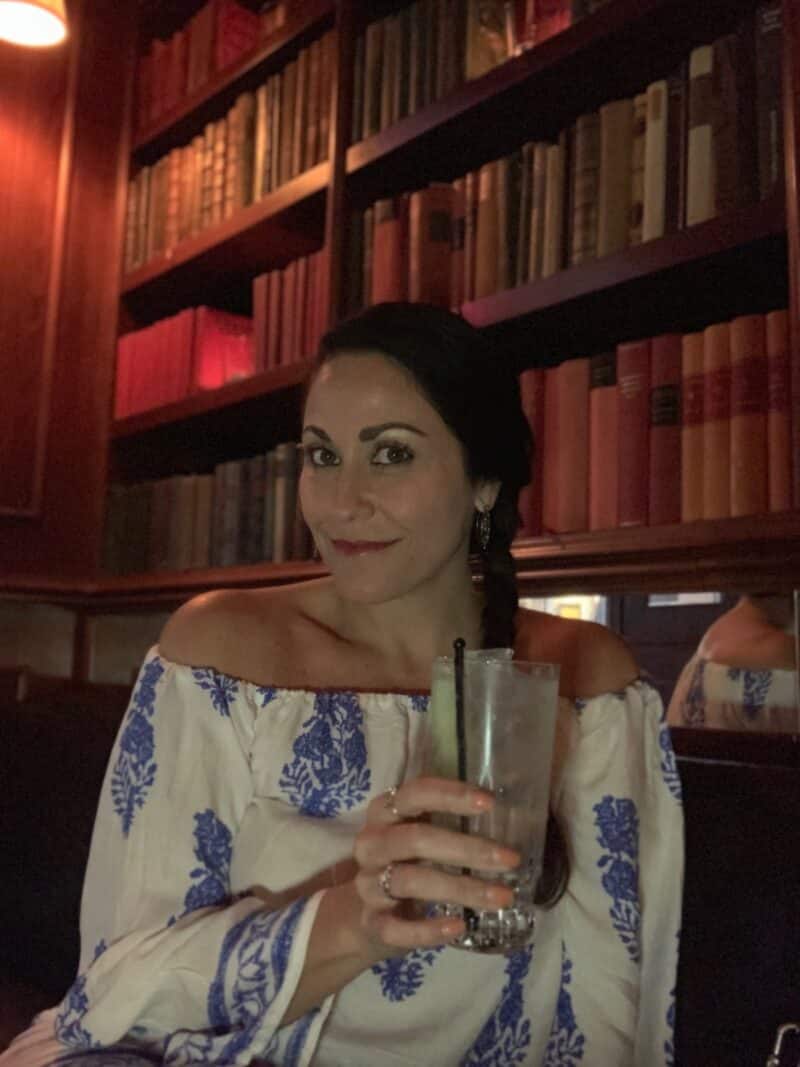 Also not far from Old Town, step in to Tynska Bar and Books. A sophisticated locale serving up classic cocktails in a bar that is rooted in class, continuity and conviviality. So why not smoke hand rolled cigars, savor and sip, late into the night?
There were several more bars and eateries that I stumbled upon during my time in Prague but forgive me for having too much fun and not remembering, haha! I'll be back soon and promise to keep better notes! Stay tuned!