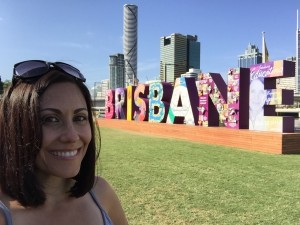 I fell in love with this Australian city on the river! Brisbane, the largest city in Queensland, is a great city with a lovely skyline, great shopping and yes, fun vegan eats. As with all Australian cities, the streets and cities are immaculate, so much so that they have a free public pool tat looks like a beach that is nicer and cleaner than any paid water park I've seen back home! It's nutty and I love it!
The night life is super fun and they've got some really rad stuff going on that I was stoked to be able to work with my friends at roomorama again. I got to stay in a cool apartment, right in downtown Brisbane which made sightseeing and dining, super easy!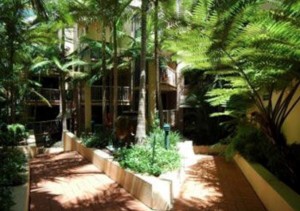 But now, for the food!
With several locations in Brisbane, Vege Rama is fabulous! It's a great fast casual eatery that offers great vegan food, fresh juices and desserts to dine in or take away. I loved my vegan lasagna so I had to take a pumpkin and pine nut pizza wrap to go for a yummy sightseeing snack!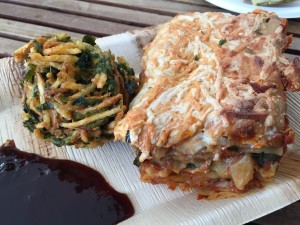 One of the best things about having a flat with a kitchen is that I get to stock up on vegan goodies for snacks and things I can prep to save some time and money while traveling. The Green Edge Cafe is a great little vegan market that also has a cafe with tasty meals served from brekkie to din din!
I spent one evening hangin' with a fellow vegan friend, Leigh Chantelle of Viva La Vegan. It was a Friday night so we ate and then walked through a great night market full of fun home goods, clothes and yes, #vegan vendors! The Boundary Street Market had so much vegan goodness, it blew our minds.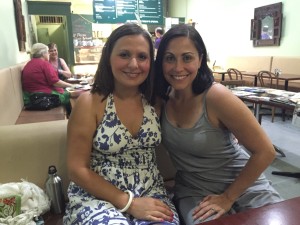 The Planted Whole Foods trailer makes home made nutmylks and vegan mylkshakes!A must visit when in Brisbane! Get Vegan with Jadda has vegan nachos and sandwiches and we ran across a number of vendors that had vegan cakes, pies, artisan chocolates and other yummy treats! A must visit when in Brisbane!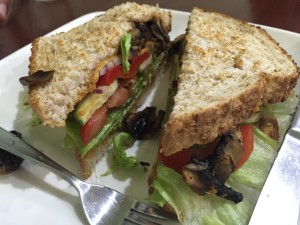 Don't go anywhere, there is more yummy Brisbane next week!