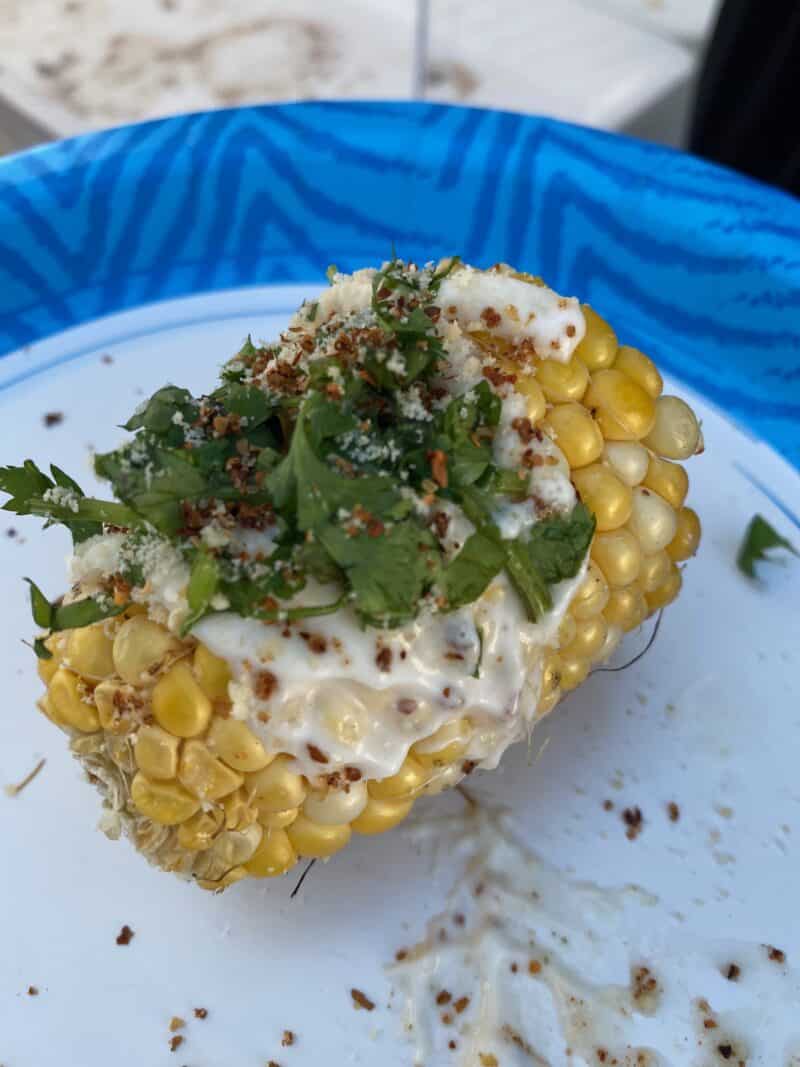 Corn is yummy any time of year but Elote makes it extra yummy! Try my tasty and simple vegan Elote recipe at your next get together!
For the Elote Sauce
⅓ cup cashew sour cream
1 tsp garlic powder
1 tsp cumin
1 tbsp fresh lime juice
Salt and pepper, to taste
For garnish
½ cup of vegan parmesan (the shakeable kind in the shaker container is best)
finely minced cilantro
Tajin or paprika
Lime wedges
Grill your corn and serve with a generous topping of elote sauce, a shake of paprika, vegan parmesan, cilantro and a squeeze of lime. Yum!