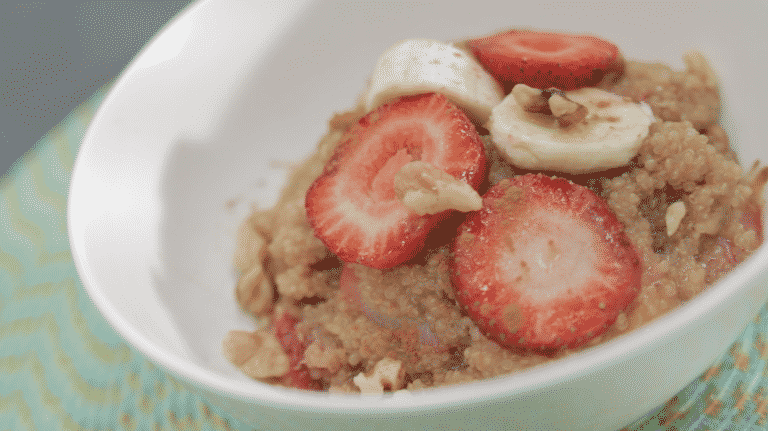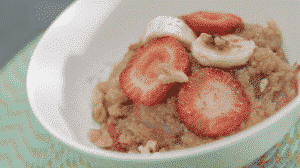 Learn how to make a delicious breakfast fave with a healthy twist!
Yep, Breakfast Quinoa "Oatmeal" on The Healthy Voyager's Global Kitchen!
Enjoy the most important meal of the day with this fun, healthy
and easy recipe by The Healthy Voyager!
Watch the video below!
Breakfast Quinoa Recipe
1 cup dry quinoa
2 cups coconut or almond milk**
2-3 tablespoons brown sugar or agave
Cinnamon, for sprinkling
Fresh strawberries, blueberries and/or bananas, for mixing in
Chopped walnuts or almond slivers, for mixing in
Bring milk to a boil in a small saucepan.
Add quinoa, and return to a boil.
Reduce heat to low, and simmer, covered, until three-quarters of the milk has been absorbed, about 15 minutes.
Stir in sugar or agave and cinnamon.
Cook, covered, until almost all the milk has been absorbed, about 8 minutes.
Stir in fruit and/or nuts, and cook for 30 seconds.
Serve with additional milk, sugar, cinnamon, and toppings.