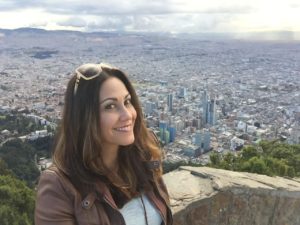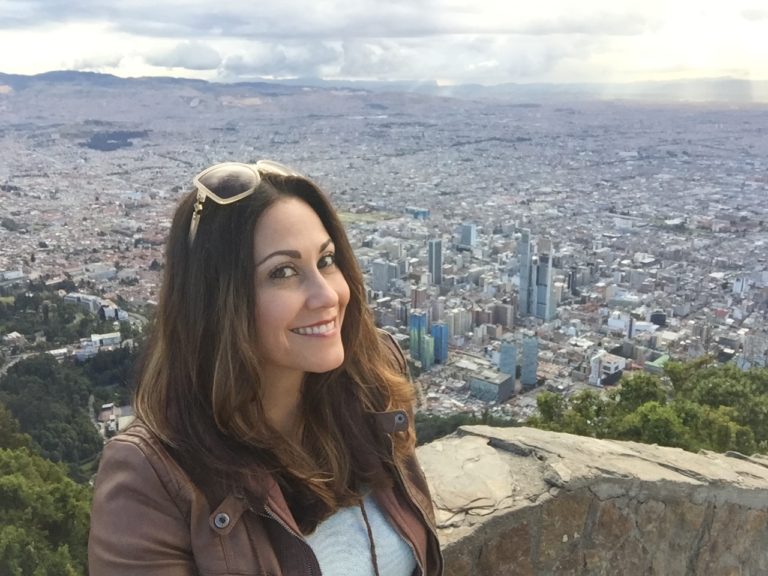 Bogota, the city of my birth, in a country I love. For many years, travelers avoided Colombia due to its checkered past so I'm incredibly excited that even though I've been visiting there my whole life, global tourism is now getting to experience the magic I grew up with.
The city of over 8 million, perched on top of mountains, is a bustling metropolis covered in red brick (the signature of all Bogota buildings), home to newfound tourism and  a booming culinary scene. Extremely cosmopolitan, Bogota is chic and modern yet very much a Colombian city what with it's hospitality, and yes, exciting nightlife. Salsa anyone?
There are so many things to do in this city, just make sure you account for traffic (it's the worst!) Here are my top picks:
Monserate – A beautiful hilltop view of the city that you access from a cable gondola or funicular train. Remains of Monserate's original church are just the archway and bell tower yet there are a few great restaurants, lots of shopping and a full view of the city below.
Simon Bolivar's house – Just below the base of the entrance to Monserate, you'll find Simon Bolivar's city ranch house. Simon Bolivar is Colombia's version of George Washington as he not only fought for Colombia's independence from Spain but also participated in the foundation of the first union of independent nations in Latin America, Gran Colombia, which is now Colombia, Venezuela, Panama, Ecuador and Peru. He also helped liberate Bolivia (named after him!) So, it's worth a visit to our little version of Mount Vernon.
Museum of Gold – A really cool museum full of native artifacts and gold, one of Colombia's largest exports next to coffee and emeralds.
The Botero Museum – A beautiful free museum where you can view a large collection of Colombian artist, Fernando Botero's, pudgy works!
Graffiti Street Art Tour – Bogota, and Colombia in general, has become a mecca for graffiti and street art as it is state sanctioned and encouraged. If you can't get on a city tour by car, at the very least, visit the Candelaria, the old part of the city and where, in fact, Bogota was founded, among other locations of note such as Plaza Bolivar, Teatro Colon and many more!
What's the best way to get there? Avianca of course! Not only is it the world's second oldest running airline, since 1919, it's home base is Colombia! Offering non-stops from several cities across the US, Avianca is a world class airline bringing you to and around Colombia in comfort and style! Part of the Star Alliance team of global airlines, you can rest assured that you will be well taken care of.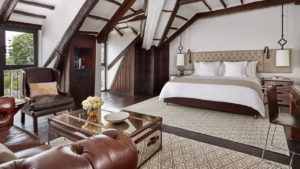 Where to stay? Well, if you can, splurging on 1 or the 2 Four Seasons hotels located in the city is an absolute must! Casa Medina, located in the hip Zona G (G stands for Gastronomy!) is one of the most beautiful hotels in the world. Why? It has the feel of a boutique hotel as it is a former Spanish Colonial home. Lavish suites, a staff that is second to none and a restaurant, bar and cafe that is very fitting for the locale.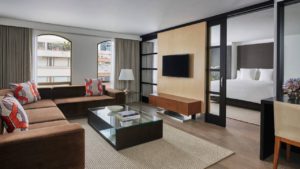 The second Four Seasons location is located in Zona T, a hub for shopping and nightlife. A more modern style, the same goes here as far as terrific staff and wonderful food.Plus they have a world class spa that shouldn't be missed!
As mentioned, the culinary scene is world class and gaining momentum with every passing day. And that includes vegan cuisine!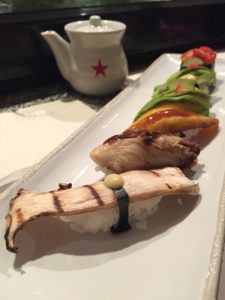 A fun chain found around the city, Wok is reinventing not only casual Asian, but also gourmet! It's accessible, delicious and incredibly easy to manage as a veg head. I enjoyed some pretty creative dishes here and would absolutely be back!
When visiting the La Candelaria, it may seem like a tough place to find vegan eats but guess what? It's not! I actually stumbled across several places that offered veggie options but my favorite was Quinua y Amaranto. Fresh made Colombian food made from scratch daily, this is the perfect place to get your empanadas con aji fix!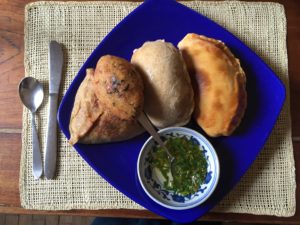 For a chic and scrumptious meal, Suna is the spot. Located in the yummy Zona G, Suna is a healthy, farm to table eatery that also houses a great little market featuring some great veggie products. Organic and delicious, no matter your food fancy, you'll find it and love it here!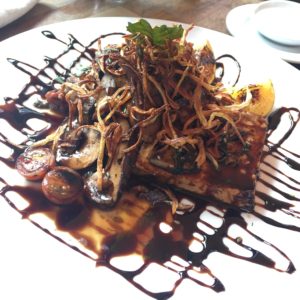 I had the wonderful luck of meeting Natalie of Tomates Verdes Fritos, a vegan bakery in Bogota. She personally delivered oodles of vegan goodies to me and I was blown away. Terrific and incredible, I can't wait for her to open her brick and mortar shop soon. But for now, you can order from her and you definitely should when in Bogota!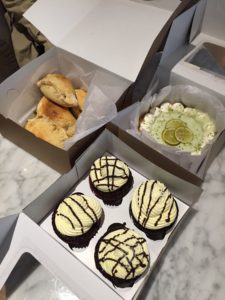 Don't let the name fool you, Andres Carne de Res, a Bogota institution for over 30 years (and it's literal name is Andrew Meat of the Cow, but it rhymes in spanish!) has an enormous menu with a gajillion tasty options for vegans. Plus, it is one of THE best places to party. Their original location in Chia (outside of bogota) is well worth the drive and an experience you won't soon forget. But if you don't have wheels, don't fret as there is a 5 story location in Zona T! Don't leave Bogota without squeezing in a dance, a drink and a meal at Andres!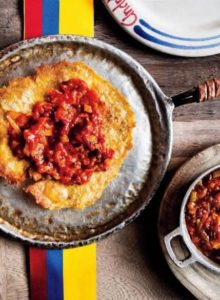 Stay tuned because there is soooo much more in Bogota!