Easter is on its way so I'm sharing a super fun and simple brunch recipe that is sure to be a hit this spring holiday season. I'll be sure to share a list of Easter and Passover recipes soon but you may want to start enjoying spring brunch a bit early this year. Enjoy my vegan baked Stuffed Brunch Crescent Roll wreath recipe soon!
2 cans of large crescent roll dough (the mini crescents are a bit too small for this so be sure it's the large guys)
Vegan cheese of choice
Vegan breakfast sausage patties or links
Vegan scramble of choice (you can make tofu scramble, use vegan egg like Just Egg, or whatever you vegan breakfast scramble of choice is)
Hash browns
Vegan Bacon
Vegan butter
Preheat oven to 375 degrees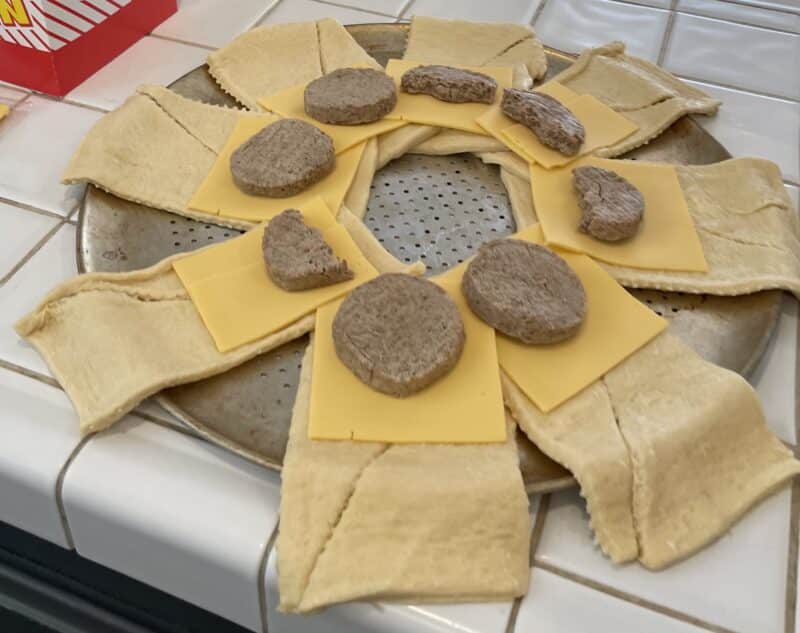 Unroll both cans of dough; separate into 8 rectangles. On ungreased large cookie sheet or better yet, pizza pan, arrange rectangles in ring so short sides of rectangles form a 5-inch circle in center. Press overlapping dough to flatten and create a good base.
Sprinkle cheese or place cheese slices on the dough on the half of each rectangle closest to center of ring. then top with hash browns, scramble, sausage and bacon (you can use all or some of these ingredients, make it your own.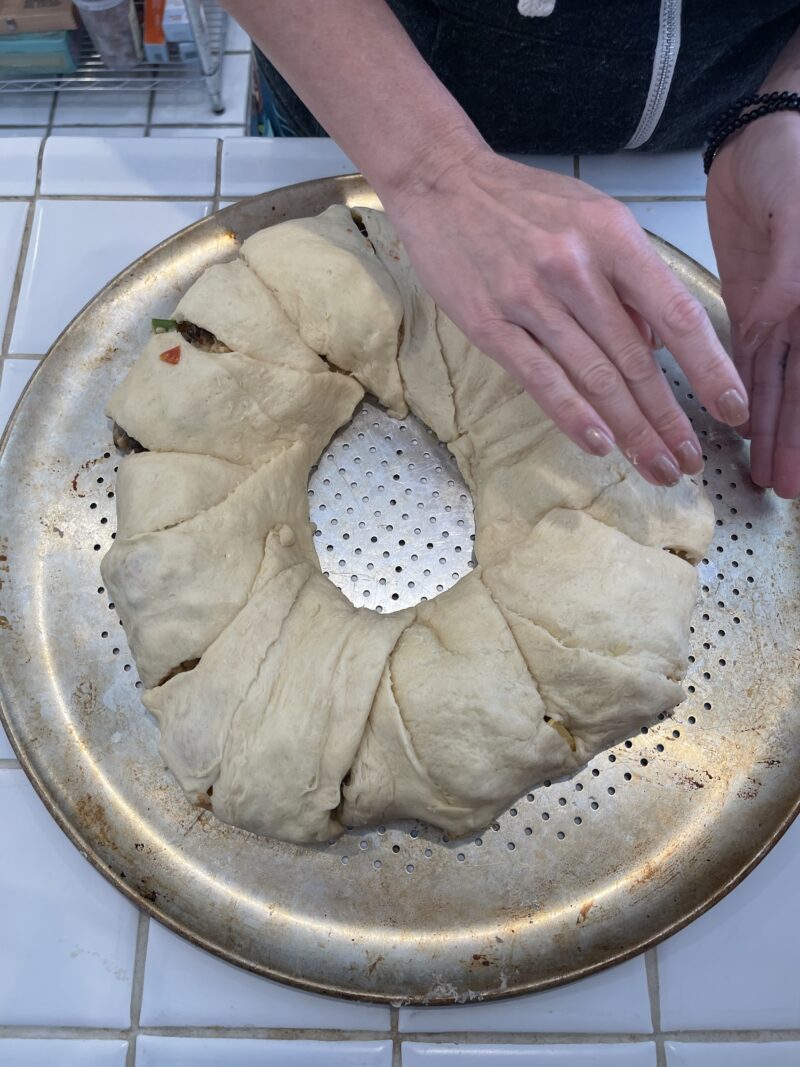 Once ring is filled with your filling, bring each dough rectangle up over filling, tucking dough under bottom layer of dough to secure it. Pinch seams to make sure it fully closes at the bottom. Repeat around ring until entire filling is enclosed (some filling might show a little).
Gently separate dough perforations on top until filling peeks through. Brush dough tops with melted vegan butter. Bake 25 to 35 minutes or until top is golden brown and thoroughly baked. Cool 5 to 10 minutes before cutting into serving slices.
With broad spatula, carefully loosen wreath from cookie sheet; slide onto serving platter. Serve warm. Store in refrigerator.