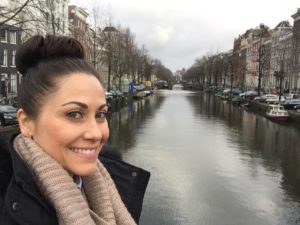 Windmills, canals, thousands of bikes and rich history. That's what you'll find in the Netherlands and in Amsterdam, you get even more! Terrific sites, a booming culinary scene and really cool events, year round. Shall I share my top picks with you? Let's get started!
First of all, where to stay in Amsterdam is key as you want to be in the center of all the walkable neighborhoods. While their public transport is terrific, a few days in the center of it all is key and The Dylan Hotel is not only convenient, it's luxurious and so very Dutch.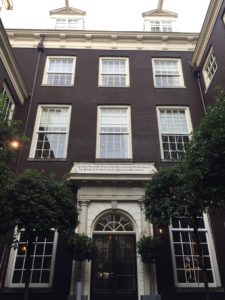 The Dylan is a luxury boutique hotel housed in what used to be an old theatre and then church offices. So much of the original building has been left such as the beautiful floors and fireplace in the lounge while renovations gave this hotel a unique and chic flare.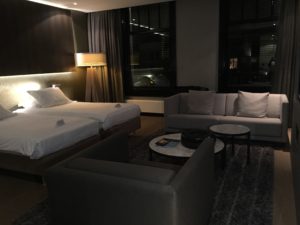 With impeccable services and amenities, a terrific bar, Bar Brasserie OCCO, with casual dining as well as a Michelin star restaurant, Restaurant Vinkeles, stylish rooms all in a charmingly chic and historic building on the central canal belt in the top shopping district, it's no wonder why The Dylan is an award winning hotel!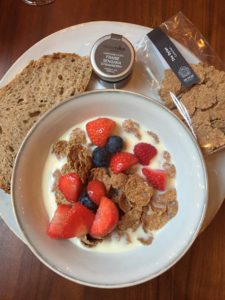 You can't travel to Amsterdam without seeing 2 of their most popular sites. The Anne Frank House is a sobering and touching look at war time Europe that winds visitors through the attic that young Anne lived in with her family while in hiding during the occupation. It is a beautiful tribute to a sad story that has given a voice to a generation and inspired so many. A well done museum, it really is an important place to visit.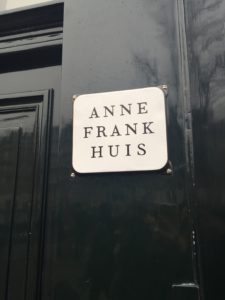 One of Holland's most famous residents has his own, modern museum, housing a wonderful collection of his works. The Van Gogh Museum, located in museum square, is a great way to learn about the painter's life, see his beautiful work and even snag a delicious meal at the cafe!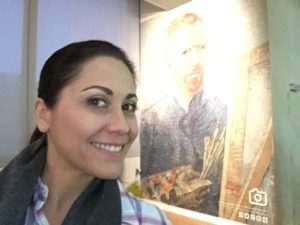 Ok, now to the food! One really fun place is VegaBond. A great little cafe and market with top notch sandwiches, coffees, juices and treats to eat in or take away. Just around the corner from the Anne Frank house, it's a great place to stop in while sightseeing on the go.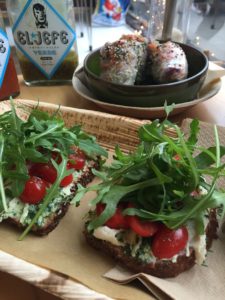 For an incredible dining experience, head over to Marits Eetkamer. A quaint and cozy restaurant, this all vegetarian (and very vegan friendly) locale serves up gourmet quality 3, 4 and 5 course organic meals. Each course is unique and creative, celebrating local, seasonal and organic food. Be sure to make a reservation as this place is a hot spot and for good reason!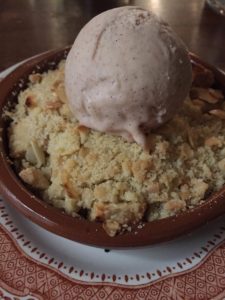 I love exploring cities for great gastropubs and Jackson Dubois is exactly one of those! The ambiance is classy meets masculine, the food is pub with a gourmet twist and the drinks are divine. With a dedicated raw and vegan menu to choose from you could do a fabulous raw pizza, vegan lasagna, a moscow mule or even a vegan mojito cheesecake while sipping a killer cocktail!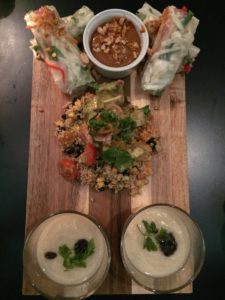 Holland is known for its cheese but for vegans, that's something we skip over. However, at Mr. and Mrs. Watson, you get to indulge in a Netherlands tradition, vegan style! Famous for their vegan cheeses, Mr. and Mrs. boats one of my favorite menus in all of Amsterdam. From inventive versions of international favorites to very dutch food, veganized, run, don't walk, to spend some time with Mr. and Mrs. Watson!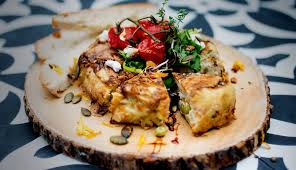 When traveling, sometimes it's nice to have light meals that won't weigh you down. Sla is just that place. A wonderful salad eatery with a wide variety of salads and bowls, you'll be surprised how satisfying and hearty a salad can be!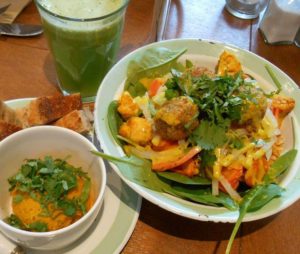 That's not all, I'll be back in a bit with some more great Amsterdam food and fun!