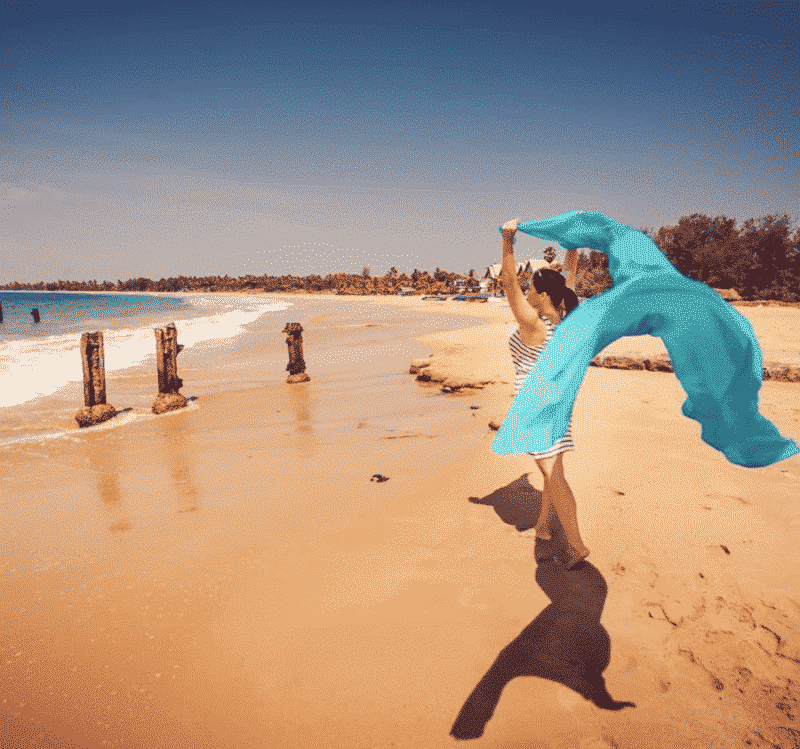 It can be challenging to focus on self-care while traveling. The tendency is to forget about usual routines and strict fitness and diet regimes. However, it is essential to pay some attention to your health to prevent problems from developing or the deterioration of existing conditions. Continue reading for our top tips to care for your health while you are traveling.
Do your research
You may be used to drinking water straight from the tap, but this is not a safe option for everyone. Doing your research about your destination (and other stop-offs in between) will ensure that you will be aware of any potential problems. If the place you are traveling to advises against drinking tap water, be sure to avoid ice in any drinks as well. Some areas require vaccinations depending on the status of malaria at the time. Seek advice from your physician well in advance of leaving on vacation to ensure you are fully protected.
Protect your eyesight
When traveling somewhere hot and sunny, or even cold and sunny, protecting your eyes is essential. To do so, invest in a decent pair of sunglasses. To do so, avoid focusing solely on the depth of color or tint of the lenses. Instead, opt for a pair which blocks out all UV rays like these women's sunglasses. As you can see, protecting your eyes does not mean having to choose from a limited range of styles. You can be fashionable and healthy at the same time. If you wear glasses for driving, prescription sunglasses are perfect as your vision is corrected and your eyes protected from the harmful rays from the sun too. Be sure to wear a hat with a large brim too as another measure to prevent your eyesight.
Avoid excessive sun
Most of us have been guilty of sitting out in the sun for too long before realizing that we should have worn sunblock. The stinging sensation of sunburn is unpleasant and showers can be incredibly painful too. Be sure to carry sunscreen with you at all times. Reapply on a regular basis (check the packaging for advised times) and also after spending time in the pool or sea. Avoiding being out in the sun at peak times is also advisable. Sunburn is not the only thing harmful to you, but sunstroke can be life-threatening too. Keep yourself hydrated and try to stick to cooler times of the day or find areas with plenty of shade into which to retreat.
Eat a balanced diet
The temptation can be to throw all healthy eating completely out of the window. However, this will not do your health any good in the short or long term. Treating yourself in moderation is much more sensible and you will enjoy it much more rather than over-indulging yourself. Just a week without sufficient fruit or vegetable intake can begin to take its toll. Wherever possible, try to add some into your daily diet to maintain a balanced diet. Breakfast time is ideal and take an apple along with you for a snack.
Keep active
When you're on vacation, the last thing you really want to do is maintain your usual fitness regime (if you have one). However, a sedentary lifestyle can lead to you feel sluggish and a little glum. Be sure to seek adventure by going on little walks to investigate the local area. Make full use of the pool and swim on a regular basis. There are many ways to keep your activity levels up but do remember to keep hydrated by drinking plenty of water.
Try not to overdo it
For most people, a vacation means the opportunity to relax. While it is vital not to become a couch potato, it is also important to allow yourself time to unwind and recuperate. The tendency can sometimes be to overindulge with too much alcohol and food, preventing a decent night's sleep. Try to avoid too much of that and aim for a solid slumber most nights.
It can be tempting to try to be a tourist all of the time and take in all the area has to offer as quickly as possible. Try not to fret if you do not get the chance to look round all seventy-two museums, for example. Look through all of the things you and your travel companions would like to see and prioritize. Make a list of the must-sees and aim to do those before adding anything else to your agenda. Pace yourself otherwise you will be exhausted and need another vacation to get over this one.