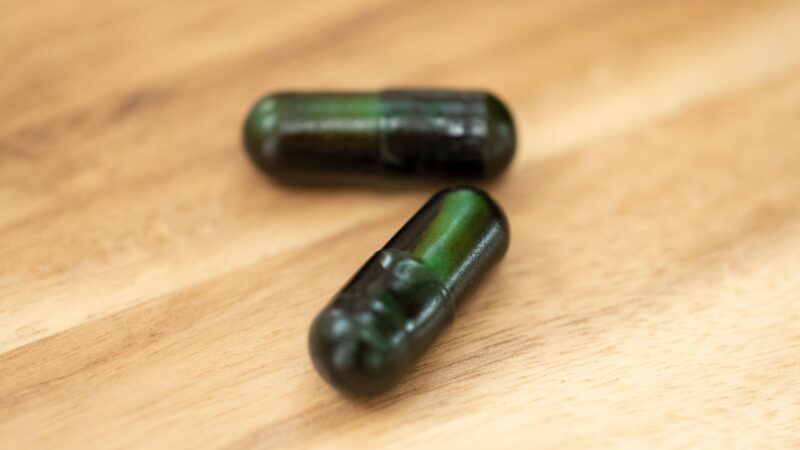 Just like vitamins, probiotics have become a popular dietary supplement and are readily available on the market today. You might have wondered what exactly are probiotics and why are they important for your health?
There are about 100 trillion good and bad bacteria that live in the digestive system. Collectively, they make up our gut microbiome. These good bacteria are also referred to as probiotics, and they naturally occur in a healthy small and large intestine, a.k.a. the gut. Probiotic bacteria play a significant role in multiple vital processes in the body, including digestion, nutrient absorption, detoxification, immune function, and cognition. Research on the powerful role of the gut with its probiotic bacteria is only scratching the surface. What we do know is that maintaining a healthy balance and diversity of good bacteria in the gut microbiome is essential to rebuilding and strengthening overall body health and wellbeing.
Gut health – why is it important?
The gastrointestinal tract is vital to our body's health: First and foremost, it digests food and drinks and converts all ingested substances into absorbable nutrients and energy. It also shuttles waste back out of the body. Much of this processing of substances happens in the gut. Therefore, if the gut does not function properly, your body will not be able to nourish itself and detox properly.
Also, the gut and probiotic bacteria assist in many critical functions in the body. For example, 80% of our immune system resides in the gut! Certain probiotic bacteria heavily influence the immune system by:
strengthening the gut barrier to protect against germs entering the bloodstream

inactivating viruses before they make direct contact with your body's cells

promoting antiviral effects indirectly by stimulating the immune system
A healthy gut is very important to strengthen the immune system, and protect against and fight off any kind of pathogens (bad bacteria, viruses, fungi).
Rebuilding and maintaining good gut health lays the foundation for living a healthy and vital life.
Probiotics to rebuild your gut health
External factors, including an unbalanced diet, processed foods, stress, and certain medications can negatively impact the gut microbiome.
Long periods of stress can lead to inflammation in the gut lining and eventually damage the gut barrier. In this case, your gut barrier becomes permeable, which is called "Leaky Gut."  A permeable gut barrier allows bad bacteria, viruses, toxins, and other harmful substances to enter your bloodstream. This leads to inflammation in the body, which can manifest in various short term health issues (e.g., skin flareup, weaker immune system) and longer-term illness (e.g., migraines, Type 2 Diabetes). Probiotics play a vital role in repairing and strengthening your gut barrier, helping with leaky gut.
Rebuilding your gut flora after a course of medication is also very important to maintaining good gut health and overall wellbeing. In previous scientific studies, results conclude that helpful bacteria in the gut are diminished significantly in the first two days of antibiotic treatment, giving way for harmful bacteria to flourish. Antibiotics cannot distinguish between good and bad bacteria – they kill the bad bacteria that are making you sick as well as the good bacteria that are important for living a healthy life. It is essential to take a high-quality probiotic supplement when completing antibiotic treatment to restore your gut microbiome with good bacteria and maintain its bacteria balance and diversity.
Probiotics to address specific health goals
Scientific research also shows that specific probiotic bacteria, combined in the right way, can address specific health goals. In addition to optimizing digestion and bowel movements, probiotics can help support the body during times of acute and chronic illness.
The gut and the brain stand in constant communication via the production of neurotransmitters and hormones. Probiotic bacteria assist in producing these communication substances. Ever wake up feeling nauseous on the day of a big meeting? Or experienced digestive discomfort in stressful times? This is because of the gut-brain-axis. Clinical research shows that probiotic bacteria can influence mood, ability to concentrate, and focus, as well as memory function.
Skin health and gut health are also directly related. Our skin is a reflection of our gut. The skin, in the form of mucus membranes, continues inside the body. Our large and small intestines are made up of this mucus membrane. For this reason, taking good care of our gut is the key to having healthy skin.
Choosing the right probiotic supplement
There is a vast variety of probiotic supplements on the U.S. market such as Bio X4. However, not all probiotics are created equal. When choosing a probiotic supplement, it is important to consider three overarching factors: the SCIENTIFIC RESEARCH the products are based on, the COMPOSITION and INGREDIENTS of the probiotic, and the EFFICACY of the product.
The Biggest Takeaways
It is essential to build a strong gut with a balance and diversity of probiotic bacteria to maintain a healthy overall body. A science-backed, specifically combined, and highly effective probiotic supplement can be very beneficial in supporting the body during acute illness, helping the body manage chronic ailments, as well as rebuilding and maintaining health proactively to prevent future discomfort.