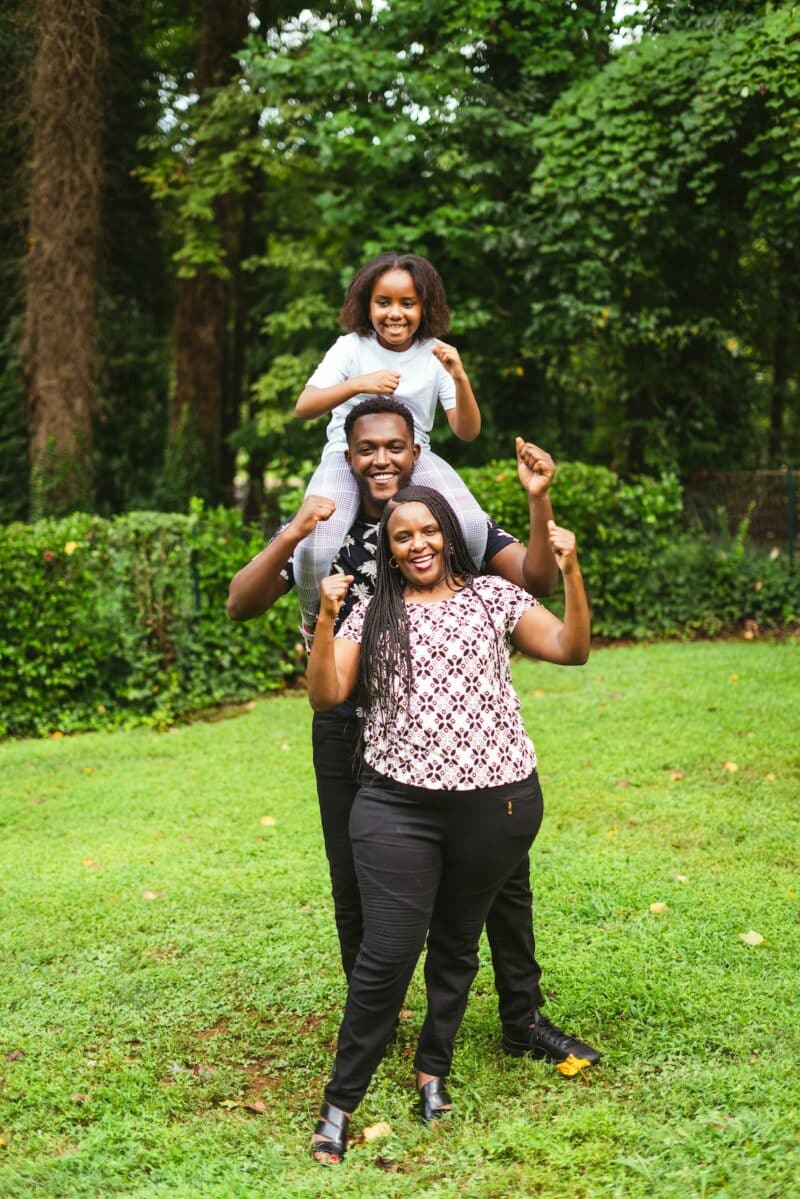 Getting life insurance is a big decision and one that can be overwhelming! With so many providers and with options such as Whole of Life on top of term insurance, it can leave you scratching your head.
However, if you think about who's going to financially support your loved ones after you're gone, then you only need to know the basics. One of those is to know what type of family life insurance is best suited for you and your loved ones.
In this quick guide, we go over three different types of life insurance you can take out today to protect your loved ones. Let's dive in!
Family income protection
The policy is designed to provide financial security for your loved ones in the event of your death, and can be purchased as a standalone policy or as part of a life insurance package.
Family income protection policies come with a number of benefits, including the assurance that your beneficiaries will receive regular payments, regardless of how their income changes. Additionally, family income protection policies offer tax relief, as the premiums paid will be considered taxable income to your beneficiaries.
Family income protection policies come in a variety of different types, with premiums and benefits varying depending on the policy. However, all policies offer some level of protection for your loved ones should your financial situation change circumstances such as a job loss or an illness.
If you are considering purchasing a family income protection policy, there are a few things to keep in mind. First, it is important to know what type of policy is best for you and your loved ones.
Second, it's important to understand the terms and conditions of the policy so that you understand what is covered and what is not.
Lastly, be sure to read the policy document carefully so that you understand any exclusions or limitations that may apply.
Family income protection policies are an important addition to any family's safety net, and can provide much-needed financial stability and peace of mind when your loved ones need them the most.
Critical illness cover
This type of insurance can be an excellent way to protect yourself and your loved ones. When you are considering whether or not to take out critical illness cover, there are a few things you should consider.
First, what is included under the term "critical illness"?
This will vary from policy to policy, but typically it includes any illness that could result in your death within a short period of time. However, some exclusions may apply (e.g., cancer), so it is important to read the terms and conditions thoroughly.
Next, you need to decide how much coverage you need. The amount of coverage you need will vary depending on your individual circumstances, but generally it is wise to purchase as much coverage as possible. This is because the higher the threshold for covering an illness, the more money the policy will pay out if you contract it.
Then, think about who should receive the money if you are diagnosed with a critical illness. If you have children or relatives who you would like to ensure are taken care of financially if something happens to you, then critical illness cover may be a good option for them.
Mortgage life insurance
When you buy a mortgage life insurance policy, you are effectively insuring your loan against loss of income should you die before the term of the loan is up. This is an important consideration for anyone taking out a mortgage, as mortgage lenders will only approve loans worth a certain percentage of your annual income.
There are several benefits to having mortgage life insurance in addition to protection in the event of death. First, by transferring your responsibility for a possible loan default to an insurer, you may be able to obtain a lower interest rate on your loan.
Secondly, if you have children or other dependents who would benefit from receiving financial assistance if you passed away, this type of policy can provide this support.
And finally, if something happens and you cannot repay your mortgage after you depart, having mortgage life insurance in place can help prevent your home from going into foreclosure.
Conclusion
No one knows what the future holds, which is why it's important to have life insurance protection in place.
There are a few different types of life insurance that can protect your loved ones in case something happens to you. Whether you want a critical illness cover or a plan to help with your mortgage repayment in the event of your passing away, there is a policy available that will fit your needs.
Just make sure to talk to a financial advisor about your options so that you can get the best coverage for yourself and your loved ones.