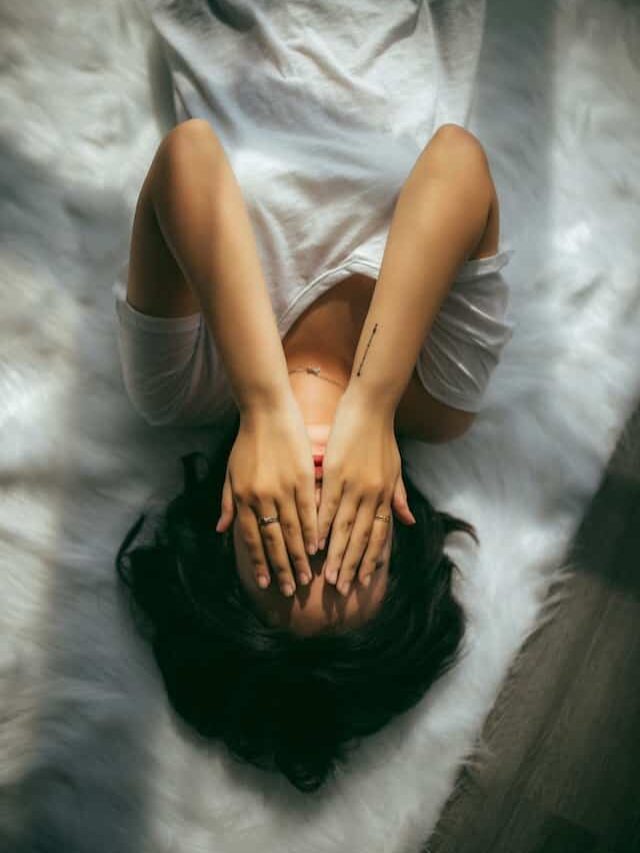 The COVID-19 pandemic put mental health in the spotlight like never before. In fact, according to Mental Health America, 19.86 percent of adults in the United States are experiencing mental illness — roughly equivalent to 50 million people.
Mental Health America's data also notes that 56 percent of adults with mental illness do not receive treatment for their condition. Whether the result of high costs, low access, stigmas regarding mental health care or other reasons, this is a sign of an unaddressed crisis..
As Sam Aresnault  Wilson, co-founder of Confidant Health explains, "For many people with mental health conditions – even medical and behavioral health professionals – it can be really hard to know when it's appropriate to get mental health support because these conditions can blur your judgment or make you feel unworthy." While it's normal to go through periods of stress or grief, there are certain signs that professional support is needed.
Should You Get Help?
When you are concerned about your mental health, a great first step is to reach out for support. This could include reaching out to your family, friends or other members of your community.
But Wilson states, "There are certain things to look for, like thoughts you would be better off going to sleep and never waking up, using substances to cope, or putting yourself in risky situations, where you'd want to prioritize talking to a professional."
A comprehensive list of signs to get professional help is available on the JED Foundation website. Wilson says that in a mental health emergency you should call 988 or a local crisis line, but in a non-emergency you can call your primary care provider or book an appointment with a mental health professional.
Of course, that doesn't mean you should wait to get professional help until you're in a crisis. If you're concerned about your mental health it's important to know that there is help available, and there are a range of interventions that might be right for you.
While resources like the National Institute of Mental Health can help you understand the different interventions, working with a professional can make this process easier and help get you on track more quickly.
Use a Digital Behavioral Health Platform
The COVID-19 pandemic didn't just increase symptoms of depression and anxiety in American adults. It also led to more providers to create digital health options to help patients manage their conditions and improve their lives.
"Technology allows us to provide highly personalized experiences and offer care in a way that is more convenient and engaging for patients," Wilson explains. "Digital health allows a range of solutions to be in someone's pocket when they need it – from mindfulness, behavioral activation and grounding, or connecting to a therapist, coach, or medical provider."
Such tools enable individuals to get access to mental health care at a time and place that works best for their specific needs, as well as their schedule and communication preferences. From self-directed courses to one-on-one meetings with healthcare providers, the level of customization that is available allows each person to go at their own pace, in a way that is most comfortable for them.
Other forms of social connection can also prove helpful. Reaching out to family or friends who care about you and will support you on your mental health journey can be as simple as a phone call or message on social media. Even if you don't feel like leaving the house, you can still maintain those valuable social connections.
Back to Basics
While professional counseling and support can be crucial to improving your mental health, many of the most commonly recommended self-care practices are also things you can do from the comfort of your own home.
"Taking care of your physical health can actually have an impact on your mental well-being. Staying hydrated and eating healthy meals can give you greater energy and focus," she advises. "Sticking to a consistent sleep schedule that helps you get the recommended seven to nine hours of rest can also do wonders in helping you feel better — physically and mentally. Something as simple as putting your smartphone away before bedtime will help you sleep better and then feel better the next day."
Of course, such activities are recommended no matter what one's mental health status looks like. For at-home activities that are even more specifically geared toward tackling mental health challenges, Wilson advises a purposeful approach. "Being mindful of how different activities make us feel can help us make different decisions about what to do in the future."
Another way to practice self-care is to practice gratitude. Try making it a daily practice to write down things you are grateful for in a journal or note-taking app — whether it's something positive that happened that day or just something in your life that brings you joy. This simple practice can help you challenge and replace negative thoughts.
By developing a helpful at-home routine, you can turn home into a place that supports and strengthens your mental health.
Taking Control
Taking control of your mental health starts with a key decision: that you are going to do it. This doesn't mean you won't need help along your way. Family, friends and licensed therapists are there to help you. The most important thing is to make the decision and then reach out to get the help you need. "Everyone's journey will be different, but by simply deciding to begin, you can get on the path to better mental health," says Wilson.
Mental health is just as important as your physical health. And you can start making needed changes today, from the comfort of your own home. Don't let anything hold you back.