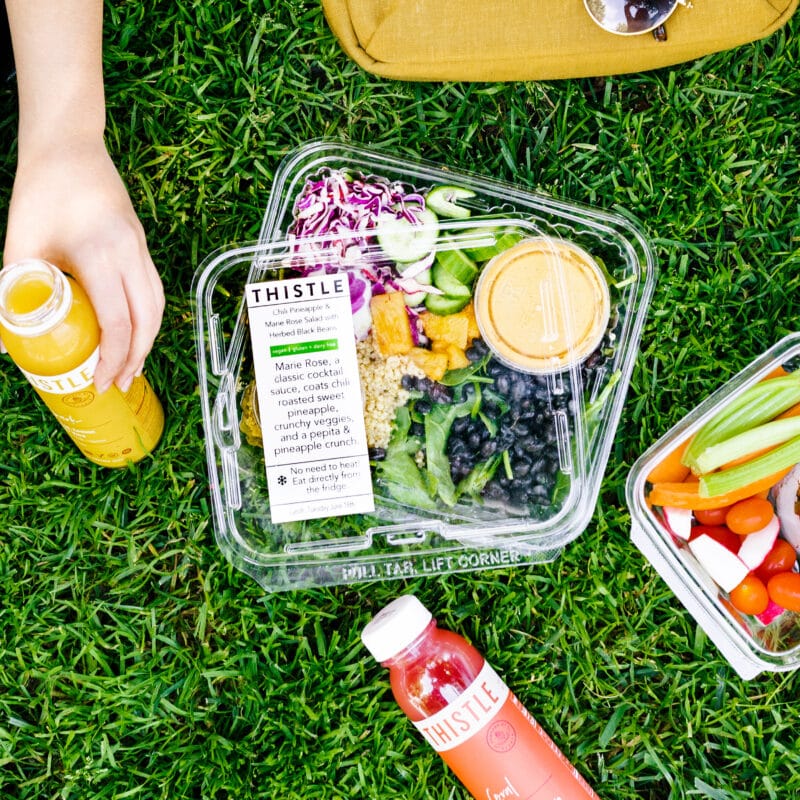 When the New Year came around, I decided it was time to set some goals for myself. Given how 2020 went, I knew that I should be realistic since the past year just felt like a huge let-down. But even worse, I could feel my routine deteriorating, and along with that, my diet.
I have two goals this year and they're both oriented around what I put into my body. My first goal is that I want to eat less meat. I've known this for a while, but meat production is one of the biggest contributors to global warming. It wasn't until a few months ago when I watched a documentary about how meat was raised and processed that I decided to make the switch.
My next goal is a bit more general, but it's to get my overall diet in-check. I know, I know. That's a super broad goal, and to be honest, I didn't really know where to start. I figured I could kill two birds in one stone by taking meat out of the equation a few days a week and replacing it with more nutritious, plant-based options, but that was much easier said than done.
While searching online for fresh, tasty, plant-based food delivery services, one name kept popping up everywhere— Thistle. Thistle is on a mission to make nutritious, plant-forward foods convenient and accessible. That sounded just like what I was looking for! After doing a bit more research on their site, I found that I could get meals, snacks, and even cold-pressed juices delivered directly to my doorstep when I needed it most!
I decided to give it a shot. First, I chose between breakfast, lunch, and dinner and then chose how many days per week I wanted Thistle meals. A week later and my first Thistle delivery arrived on my doorstep, all I had to do was open and enjoy. I tried their Ramen Salad for Lunch and Lemon Herbed Pasta with Roasted Squash for dinner (heated in a skillet for 2-3 minutes) and was blown away by how tasty it was.
Thistle is the most convenient way to get nutritious, delicious meals, and snacks delivered without any cooking or prep required. All menus are globally inspired, designed by nutritionists, and crafted by chefs to give your body all of the macronutrients, vitamins, and minerals it needs, without compromising on taste. I want to cut down on my meat intake but still indulge a little here and there, and luckily, Thistles meals do have a meat protein add-on option.
I also love how Thistle caters to every single type of diet. They have 5.8 unique fruit and veggies, plant or meat options, over 40 superfoods like turmeric and matcha, and nearly everything is gluten-free and dairy-free thanks to their delicious substitutes that are formulated and crafted in-house. And it all starts for only $42 per week.
To be honest, I wasn't sure if Thistle was going to be filling enough, but after just 3 weeks of using their service, I love it! Thanks, Thistle!
Update: Our friends at Thistle are extending a limited time offer to our readers! Follow this link to get $100 off over your first four weeks!