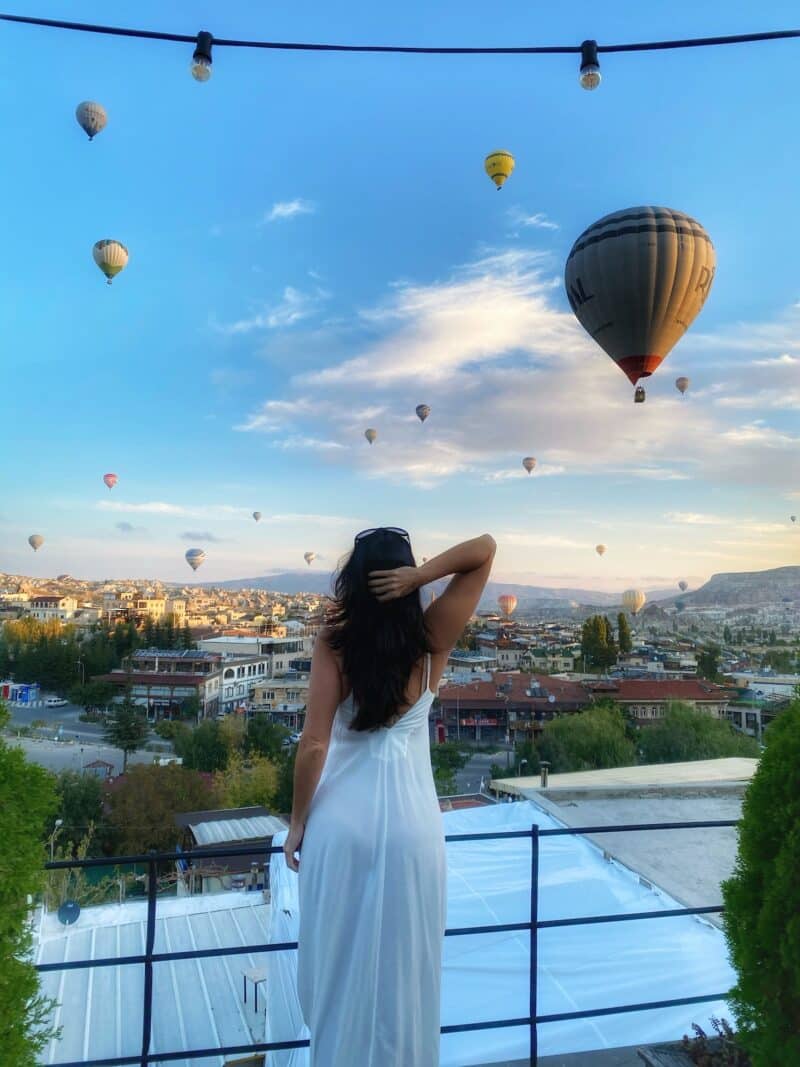 Cappadocia, a beautiful and historic region located in Anatolia in central Turkey, is known for its distinctive "fairy chimneys," tall, cone-shaped rock formations clustered in Monks Valley and Göreme. Most widely known as the magical hot air balloon locale on Instagram, Cappadocia has so much more to offer than just a pretty landscape.
Goreme is the center of the touristic area in the heart of Cappadocia. The area is where all the shops, dining and hotels can be found yet despite the tourism, it still feels like a magical village with secret vistas and viewpoints peppered all around the city. It's also the place to connect with the hospitable locals who can give you tips on all the great things to do and see in the area from adventure to history, hot air ballooning to cultural entertainment.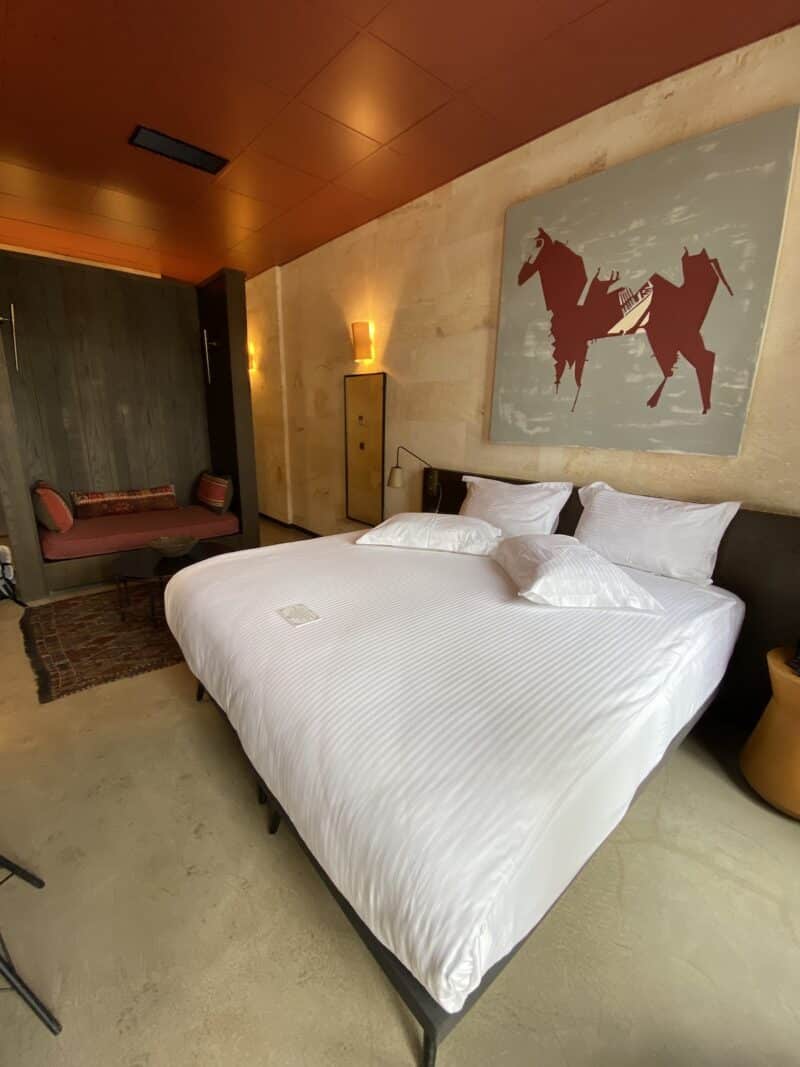 Because tourism is the main industry in the area, there are hotels and lodgings all over Cappadocia but there's only one place that captures the essence of the region while also offering luxurious comfort in the heart of town and that's Carus.
The location provides great spaces on the multiple terraces of the compound. The structure is also supported and enriched with courtyards, botanical gardens and lovely areas that bring the outdoors in while still showcasing modern touches.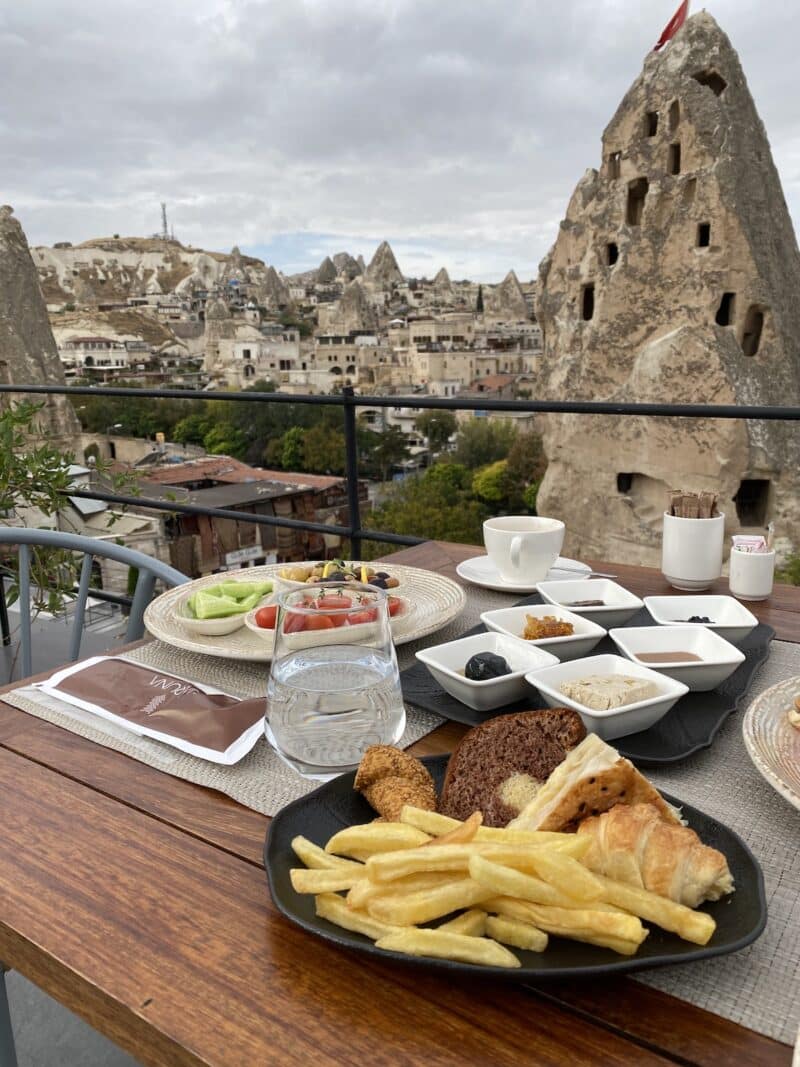 Boasting traditional cave rooms along with their signature masonry rooms, not 2 rooms are alike. But all are stunning in their own right. Mine had an incredible terrace that overlooked the valley and was the perfect place to watch the balloons fly overhead at dawn.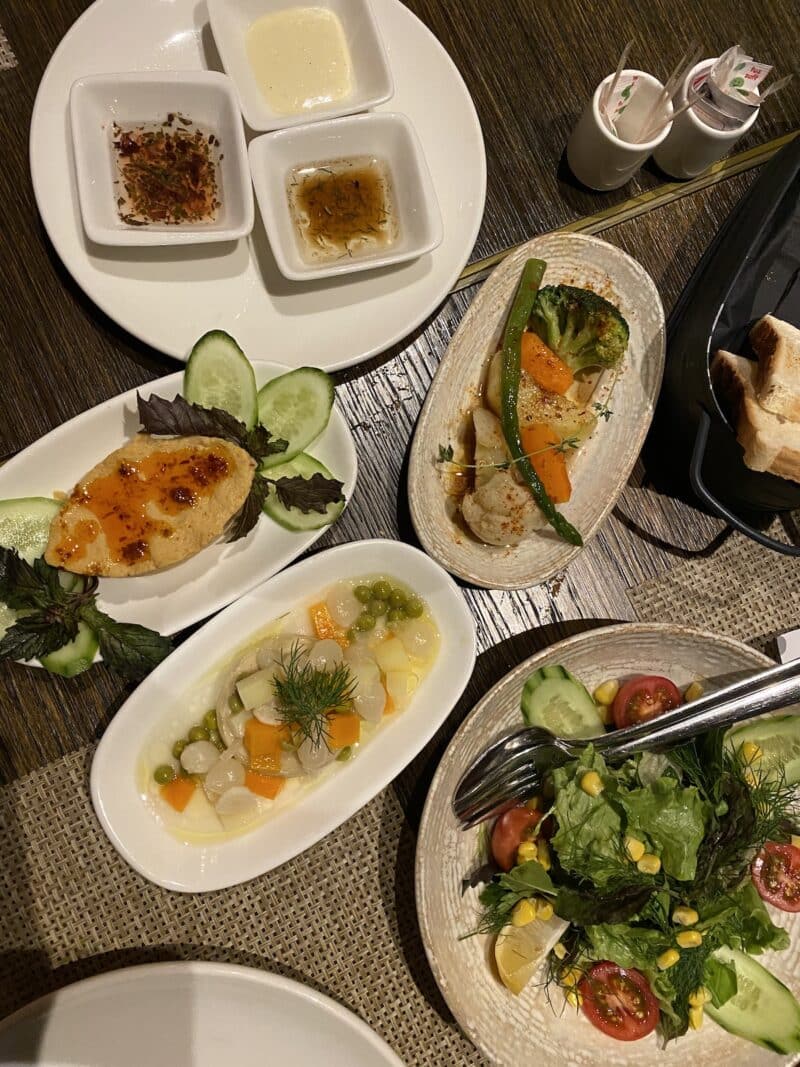 The onsite dining dining at Carus is second to none as it offers breathtaking views, impeccable service as well as local and seasonal flavors of the region of Anatolia that make for a fully immersive experience. While the spa at Carus is yet another beautiful place to spend time in on the property. The crown jewel is the lovely and warm cave pool that is found after a little maze walk through the cave to reach it. With saunas, chill spaces and the pool, it's a great little hidden getaway for some relaxation before and after sightseeing.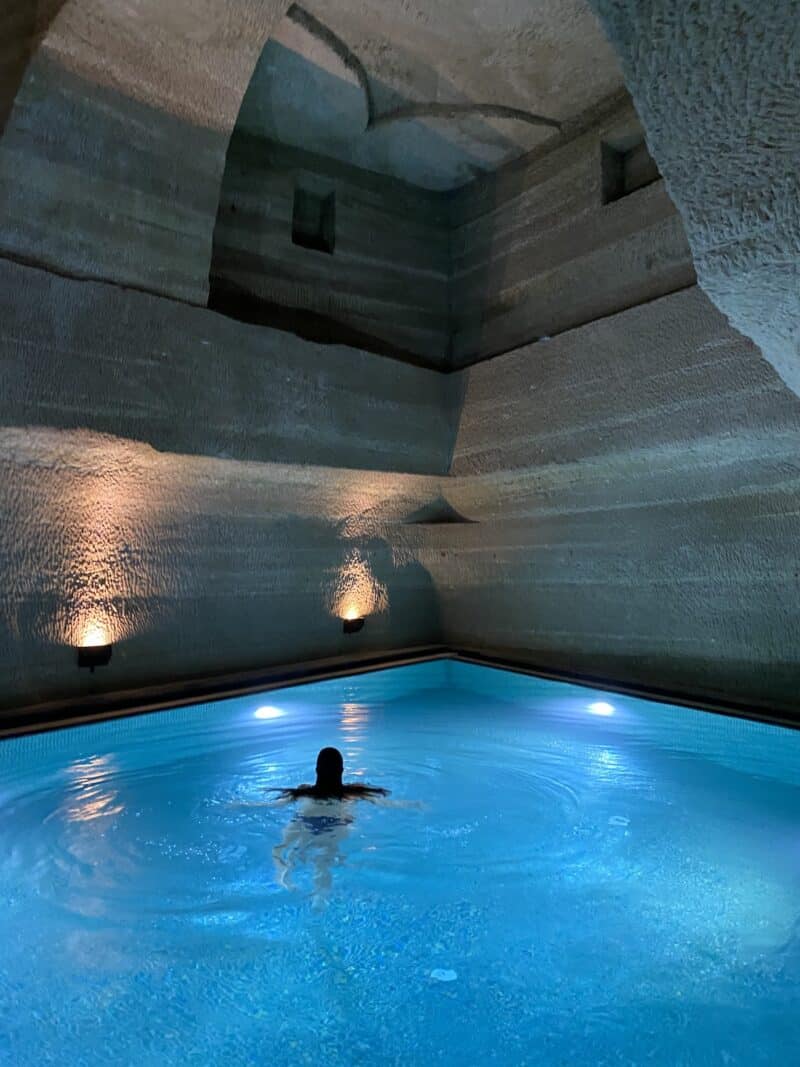 Service is second to none at Carus and one of their many amenities is that they book their own tours of the area and also have their own hot air balloons! I had the wonderful luck of being able to meet, spend time with and learn from their best tour guide and all around cool dude, Mesut Cem Samdan aka "Gem". Going around town with him was like being with a dignitary and I had a blast!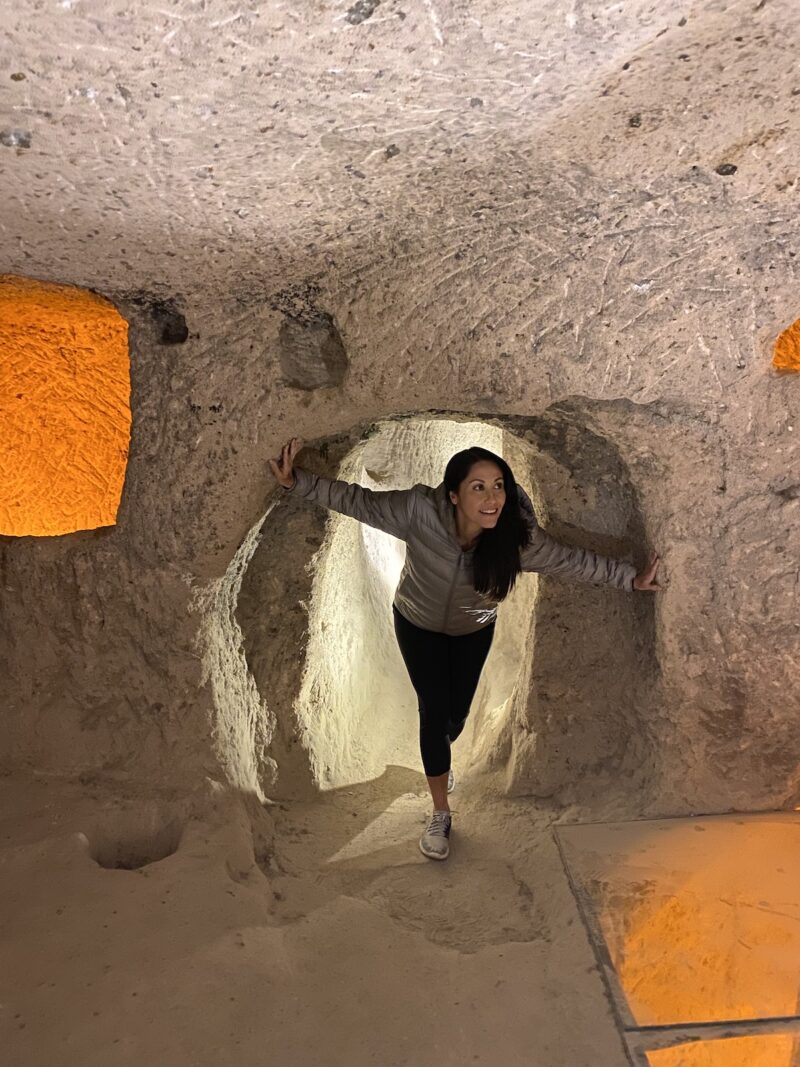 Our first stop was the Kaymakli Underground City. These troglodyte cave-cities were excavated as early as Hittite times, and expanded over the centuries as various marauding armies traversed Central Anatolia in search of captives and plunder. There are 36 underground cities in Cappadocia and the widest one is this one, Kaymakli underground city. The city is built under the hill known as the Citadel of Kaymakli and was opened to visitors in 1964. The people of Kaymakli village have constructed their houses around nearly one hundred tunnels of the underground city. The inhabitants of the region still use the most convenient places in the tunnels as cellars, storage areas and stables, which they access through their courtyards. The Kaymakli Underground City has low, narrow and sloping passages. While the underground city goes 8 stories below ground, only 4 of them are open to the public today, in which the spaces are organized around ventilation shafts. This ancient city is not to be missed!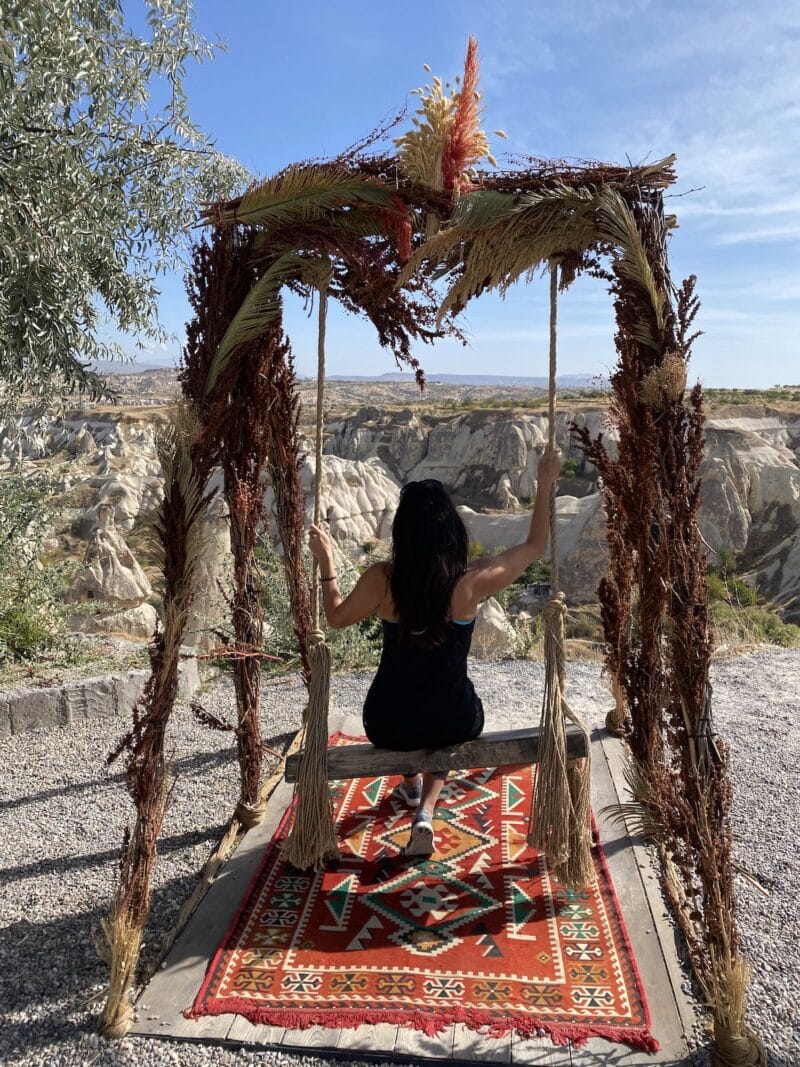 Cappadocia is a geological oddity of honeycombed hills and towering boulders of otherworldly beauty. The fantastical topography is matched by the human history here. People have long utilized the region's soft stone, seeking shelter underground and leaving the countryside scattered with fascinating cavern architecture.
Next was the Goreme Open-Air Museum resembles a vast monastic complex composed of scores of refectory monasteries placed side-by-side, each with its own fantastic church. It contains the finest of the rock-cut churches, with beautiful frescoes whose colors still retain all their original freshness.A member of the UNESCO World Heritage List since 1984, and was one of the first two UNESCO sites in Turkey. And it's only a 15 minute walk from the Goreme city center so be sure not to miss it!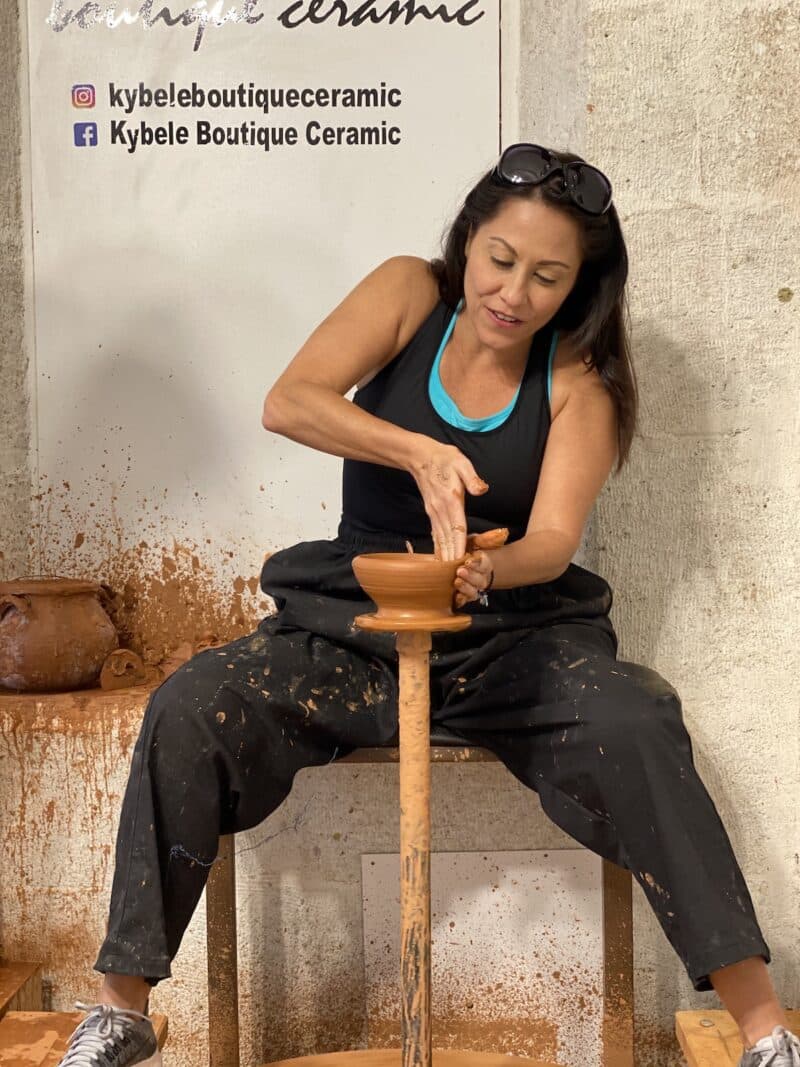 It was time to get my hands dirty and not only learn about the local Anatolian pottery but try my hand at taking some myself! At Kybele Boutique Ceramic, this family owned business has been passing down the art of hand made pottery and ceramics for centuries. And they sure make it look easy because it really isn't!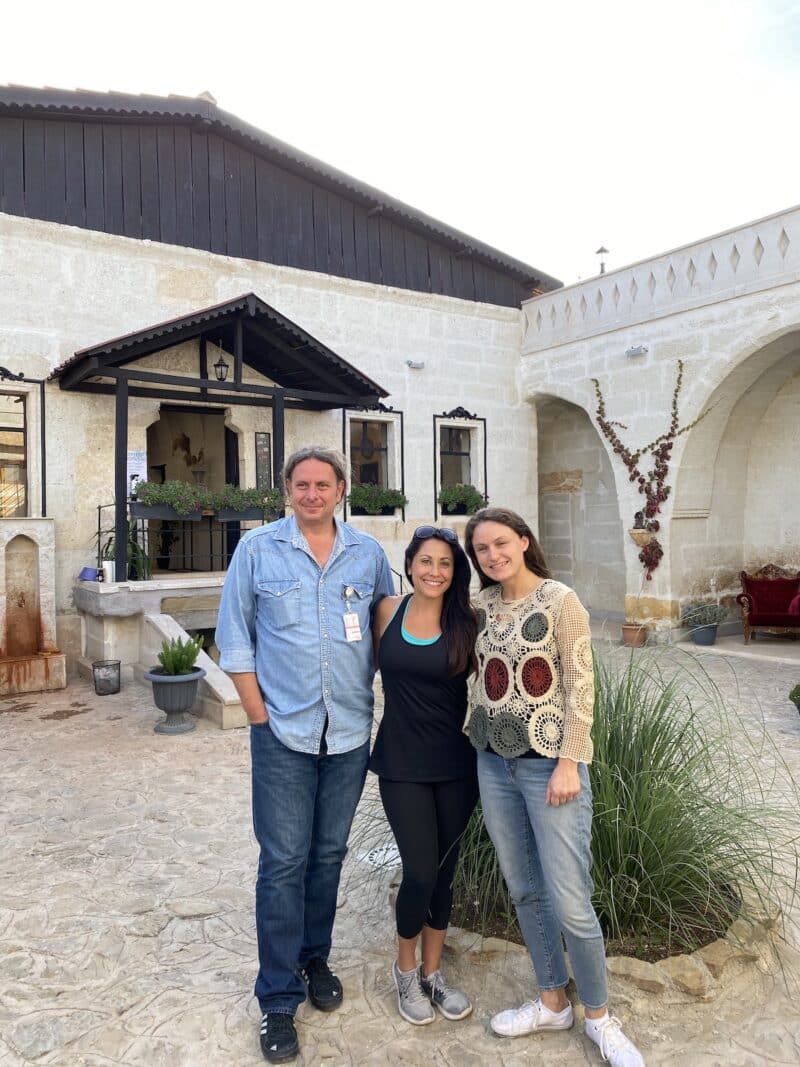 I got to spend time with the owner who not only showed me around her lovely gallery but invited me to a home made lunch and let me just say, it was one of my favorite meals of the whole trip! Did I mention the Turks are super warm and hospitable?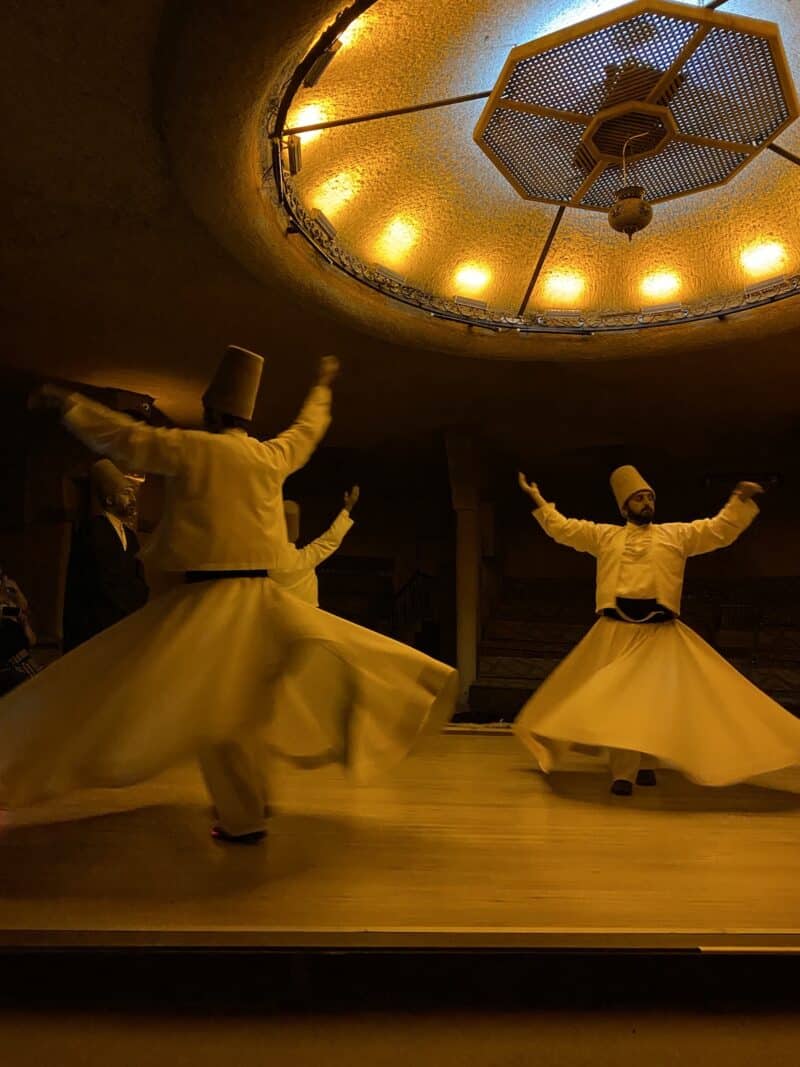 After filling my belly with tasty homemade food and taking lots of pottery home with me, I was treated to a Dervish meditation ceremony, something I'd always been interested in seeing and finally got my chance to see it first hand.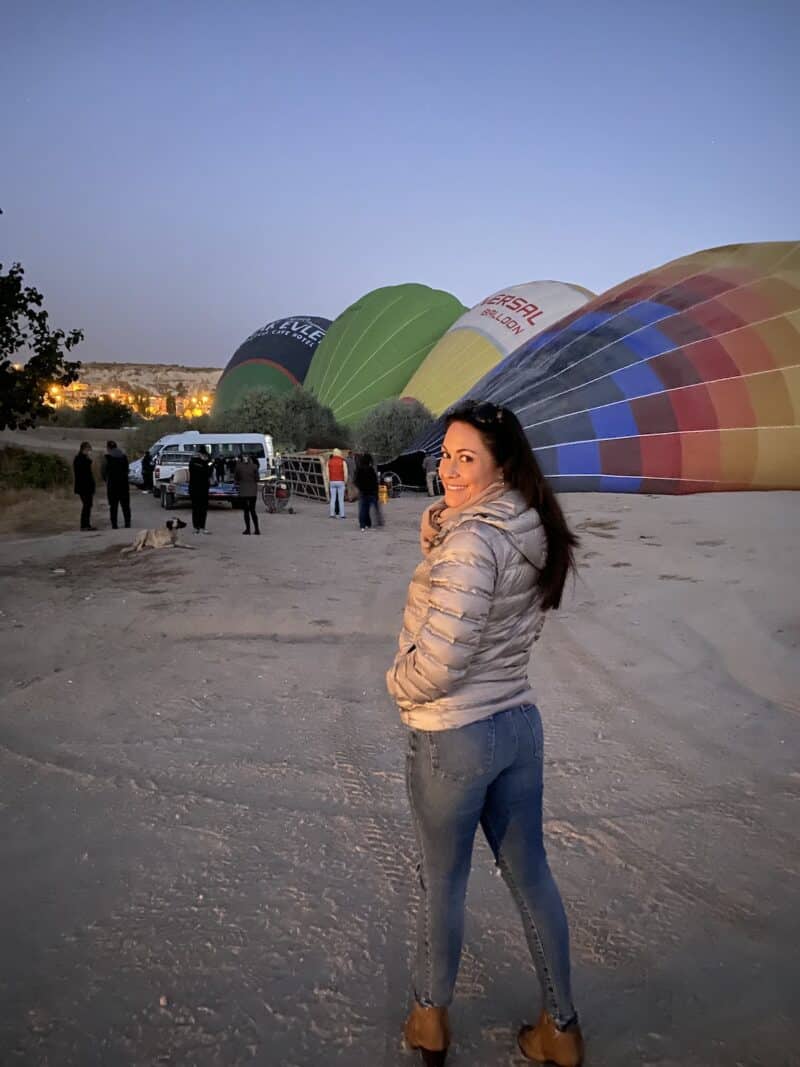 The next morning, before the sun even makes an appearance, Voyager Balloons is on the move and I was so lucky to be able to fly with the best in the biz! The sheer excitement of seeing the balloons prep for the flight at dawn is exhilarating but knowing that you are about to soar over this historic and famous valley is beyond magical.
Hot air ballooning is always a treat but to do it here is one of the most coveted experiences on earth. Seeing them from below is incredible but being in one yourself and seeing the village come alive below is right out of a fairy tale.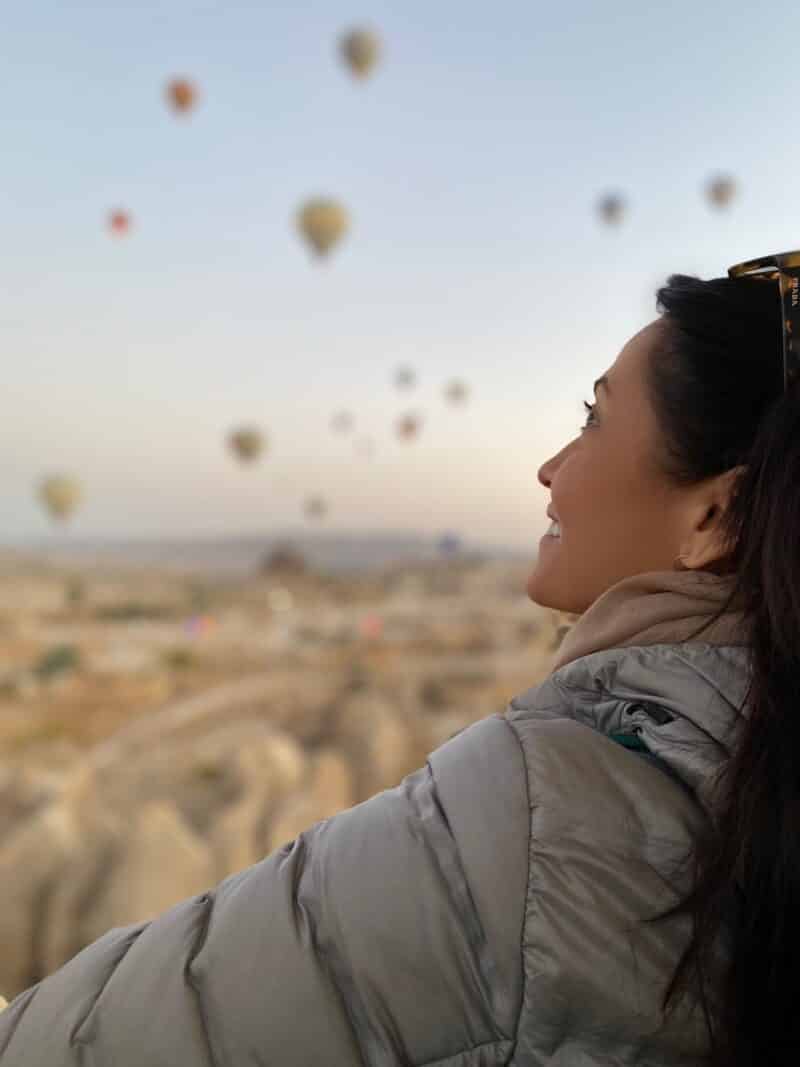 Coming off of the literal high of being on the balloon, I got to spend time with the executive chef at Carus for one last meal that we got to cook together. I showed him how to make a local, seasonal plant based chocolate mousse featuring ingredients found in the area.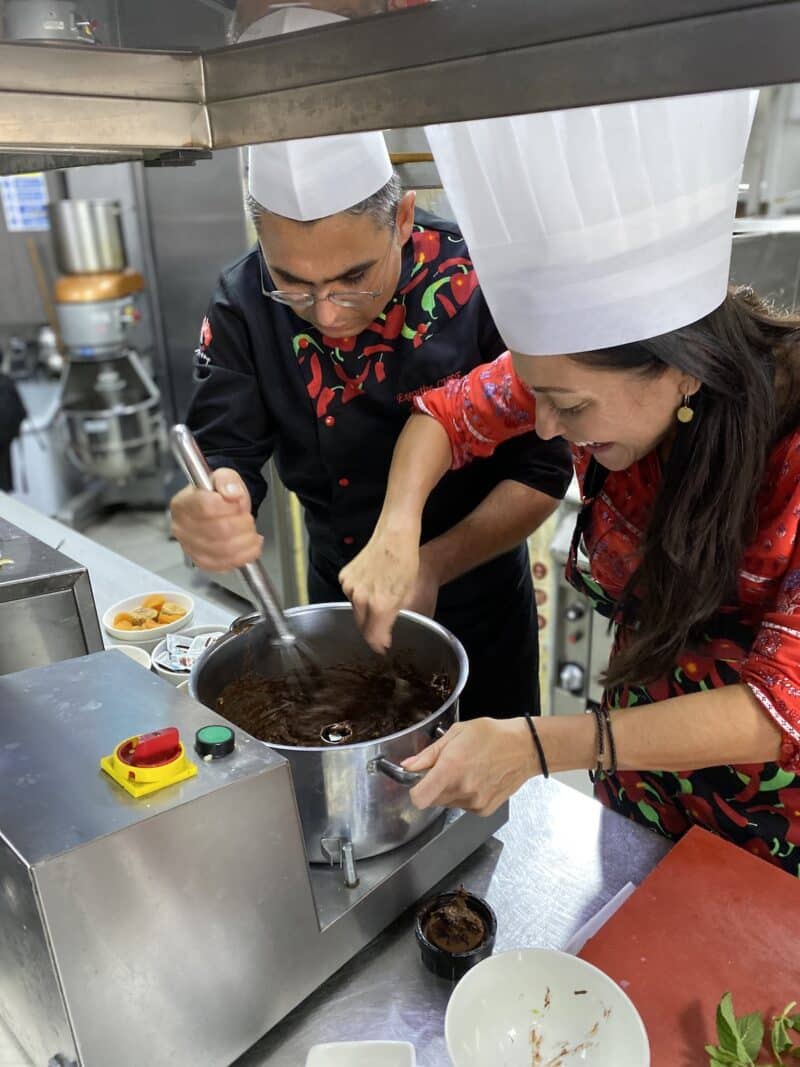 It was fun to make and even more fun to improvise when we had some technical difficulties along with having a translator but the final result was a tasty treat that everyone enjoyed!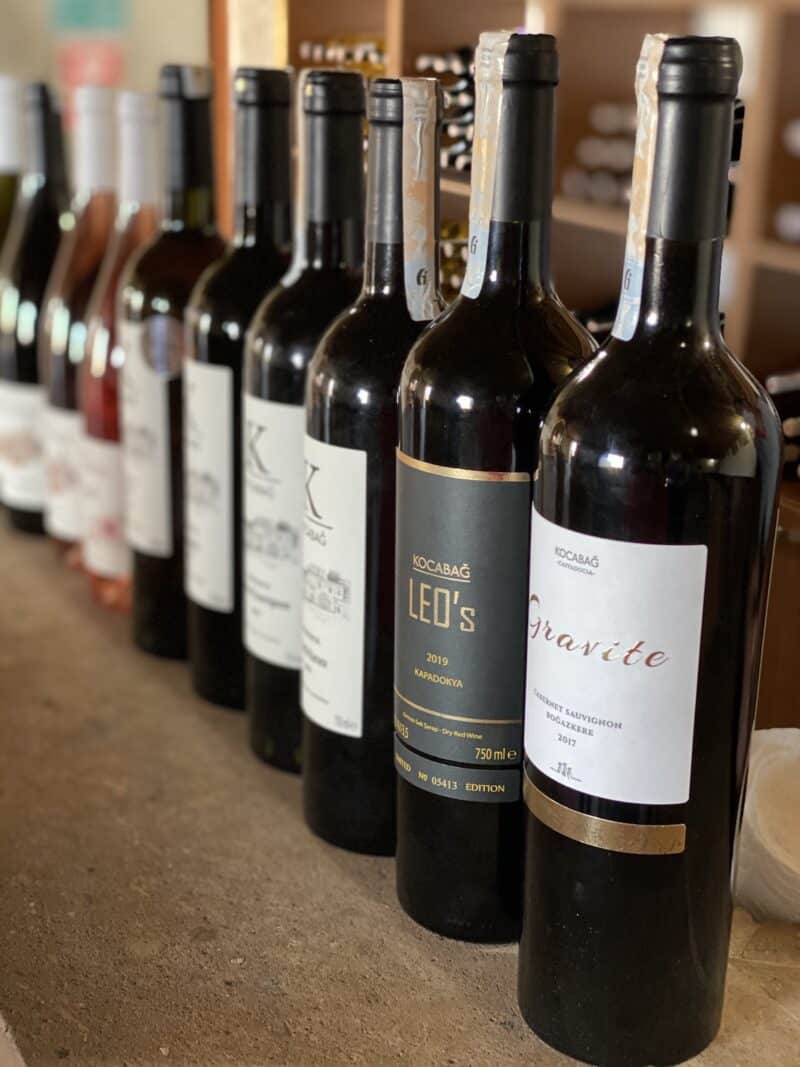 For my last little excursion I enjoyed a Pide for lunch and stopped at Kocabag winery near Uchisar castle. I got to pick up a few bottles to bring back with me while also squeezing in a tour of the old way of making wine, pre modern machinery!
And that's still just scratching the surface of this mystical place. I hope to come back soon and share more adventures!
*Special thanks to Carus Cappadocia and Voyager Balloons for such a magical trip!