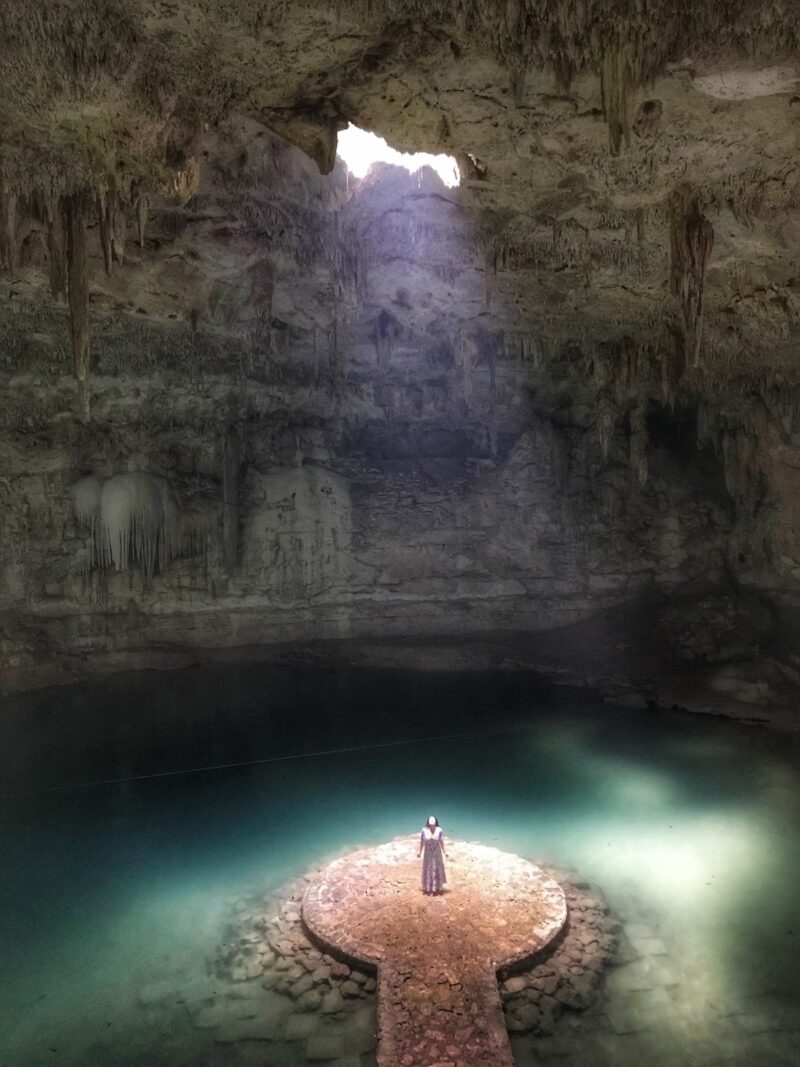 Self-care is especially important during these difficult and uncertain times. People are losing their jobs, their homes, and can't even provide basic necessities like food and toiletries for their families. All of this stress coupled with the risk of getting or spreading COVID-19 means it's time to kick your self-care routine into high gear or establish one in the first place. Take these five tips into consideration when you're ready to start practicing the art of self-care.
1. Make Sure You're Getting Enough Sleep
One often overlooked aspect of self-care is ensuring you're getting enough sleep each night. Try not to eat or drink anything within four hours of going to sleep, especially sugar and caffeine because they can keep you up at night. Plus, your body won't actually get the rest it needs because it'll be busy digesting the food you ate all night. Creating a calming atmosphere for your bedroom can also help ensure you're ready to relax. Consider getting room-darkening curtains and limiting distractions so that you can get the full night's rest you need to feel refreshed and relaxed in the morning.
2. Stick to a Daily Beauty and Hygiene Routine
One way to keep up with self-care is to stick to your daily routine. Get up in the morning, wash your face, brush your teeth, get dressed, and put your makeup on. Invest in some more makeup if that's what you have to do to boost your mood. For your nightly bedtime routine, in addition to your normal skin and hygiene routine, consider trying a lash boost serum, which is easy to use and low-maintenance compared to going to a salon for lash extensions. Some consider it to be the best eyelash serum because it helps maintain moisture, enhances lash durability, and protects against breakage. Apply it at night before you go to bed for the appearance of fuller, longer, darker-looking lashes and brows.
3. Take Care of Your Physical and Mental Health
Taking care of yourself means ensuring you have a healthy mind and body. That means eating the right foods and making sure you get some exercise a few times a week. Try eating foods like green leafy vegetables, fatty fish, broccoli, blueberries, nuts, and brassicas and getting at least 30 minutes of exercise a day. You could simply walk around the block a few times, ride your bike through your local park, spend some time dancing to your favorite music, or swim a few laps around the pool if you have one. Whatever you do, get your exercise in no matter what and start incorporating healthy foods into your diet.
4. Start Your Day Right
Starting each day by reading or listening to something positive and encouraging can make all the difference in how the rest of your day goes. Listen to a podcast, watch a YouTube video, or read a chapter of a book. Whatever you decide, make sure that what you're taking in is motivational, inspirational, and encouraging you with positivity. You could also try saying positive daily affirmations, reading some inspiring quotes, or writing in your gratitude journal (or just skimming over it). Doing so can help uplift you so that you can start your day off the right way.
5. Learn to Say No
A lot of us struggle with saying no to the people in our lives and it can be a drain on our mental health at times. During this global pandemic, however, saying no when you're already stressed or overworked is perfectly okay. Don't feel guilty for saying no to something you really don't have the mental or physical energy to do. You need to put yourself first. Saying no sometimes is important for a healthy life. It might be hard to do at first, especially if you're a people pleaser, but take it one step at a time by saying no to little things first and avoiding giving complicated excuses. If you don't want to say no right away, take some time, and tell the person you'll think about it.
Staying Physically and Mentally Healthy
Now that you've got the 'skinny' on self-care, you can start making changes so you can take better care of yourself. Despite everything that's going on in the world right now, you can use the above information as a guide to staying healthy both mentally and physically. From eating right and exercising to learning to say no, there are tons of ways to practice self-care. Take your pick and start implementing a new routine into your lifestyle.