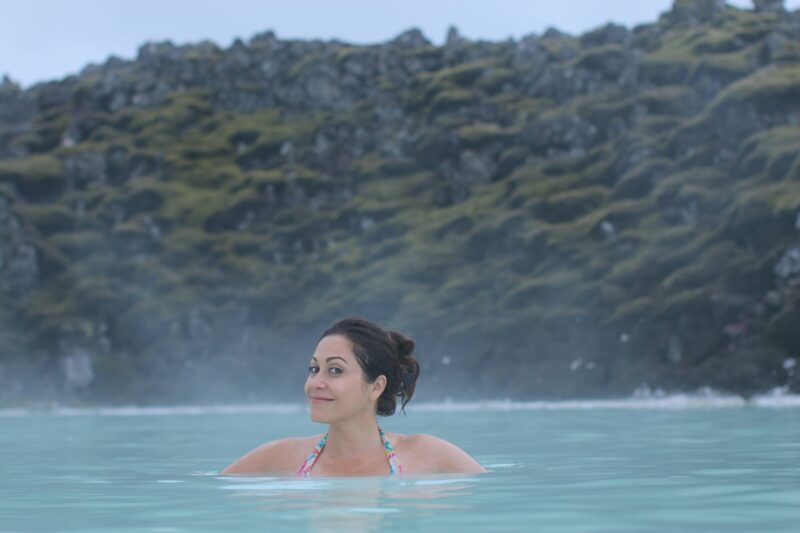 There are many different factors that impact our mental health. Negative experiences, such as job stress, poor health, death of a loved one, and poor self-esteem, can lower our mental well-being over time, eventually leading to conditions such as anxiety and depression.
When we're in a good state of mental health, however, we're able to better deal with daily stresses and reach our personal goals.
Looking after our mental health means we're taking care of ourselves mentally, physically, and socially. And one of the ways to help improve mental health is by taking a break from everyday life and doing some traveling.
No matter if you're traveling for the fun of it or specifically traveling for mental health, a trip is a great way to help boost your overall mood and help you reach a better state of mental health.
With that in mind, here are five benefits of traveling for mental health.
Take a break from daily life
Traveling allows you to take a break from the stresses of your everyday life, which allows you to relax and recharge. Even a weekend trip can provide you with a quick recharge and leave you feeling ready to tackle your normal routine.
Incorporating regular trips, even if they're only a couple of days long, into your schedule can help alleviate stress. You'll come back feeling calm and content. If you struggle with anxiety, planning trips out several months in advance and keeping an itinerary can help keep a trip from becoming overwhelming.
Offers a distraction
If you're dealing with the stress of a major life event, such as the death of a family member, a trip can provide a distraction. It might not completely relieve all of your grief, but it can take some of the edge off and stop you from fixating on negative emotions.
Traveling is also a welcomed distraction for people who need to escape the stresses of work or school. Taking the time to explore a new place, meet new people, and try new things helps you focus on something other than negative feelings.
Create new habits
Sometimes, our daily routine is full of negative habits, such as staying up late at night and not getting enough sleep. Traveling provides you with a chance to break your normal routine and start developing new, healthy habits that will benefit your mental health.
For example, if you typically drink soda every day, taking yourself out of your normal environment could give a chance to distance yourself from that habit and start drinking more water. Sometimes, a change of scenery is all that it takes to begin living a healthier lifestyle.
Take a break from the familiar
Taking a break from your familiar way of thinking allows you to step outside your comfort zone. Challenging yourself to experience new things can help you better deal with the stresses of everyday life, making you less prone to anxiety and depression.
While traveling, you should expose yourself to new types of food or try something you've never done before. Keep in mind that trying something new doesn't mean you have to do it all the time. Trying new things can be hard, but it can help build your confidence.
Lasting memories
Traveling doesn't just help your mental health during the trip. It can provide a boost to your mood before and after the trip as well. In the weeks leading up to the trip, you'll have something to look forward to. The excitement of the trip can provide a distraction for everyday stresses.
After the trip, you'll be able to look over photos or recall memories. Reflecting on good times can help make you feel happier. Not to mention, making positive memories can help some of our more negative memories begin to fade.
Final thoughts
Taking the time to travel regularly and take a break from your normal routine can help improve your overall mental health. You'll get the chance to take a break from everyday stressors, have the freedom to explore new things and get the opportunity to rest and relax.
Keep in mind that if you do have an underlying mental health condition, you should continue taking any prescriptions you might be on while on your trip. Also, traveling can be stressful for some people. If the idea of going on a trip feels overwhelming to you and you're worried it could negatively impact your mental health, you may want to talk to a mental health professional before your trip.