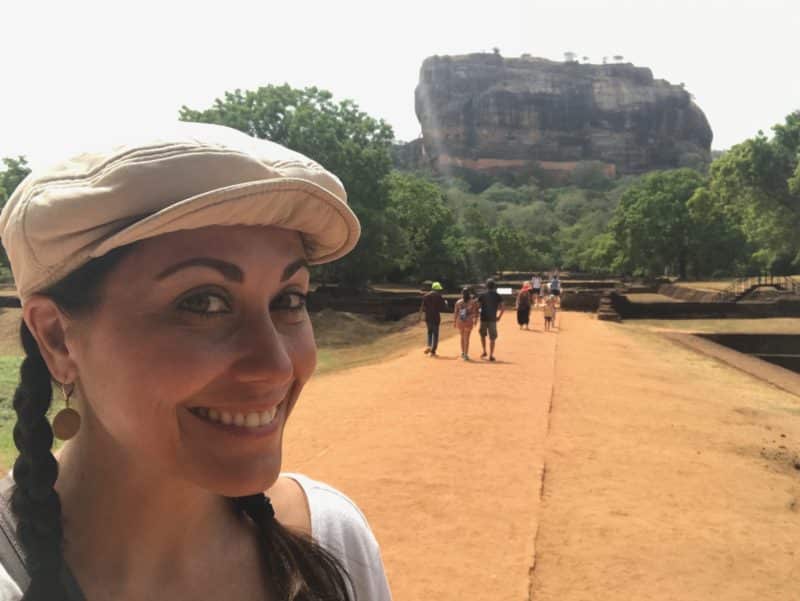 Hopefully my Sri Lankan escapades have inspired you to add this beautiful island nation to your travel bucket list. From city to sea, mountains to lakes, iconic sites to hidden gems, Sri Lanka has something for everyone. I've got a few more places for you to check out so here we go!
One of the most iconic places in Sri Lanka is Sigiriya, a UNESCO world heritage site. An ancient rock fortress located in the northern Matale District in the Central Province, lovingly referred to by locals as the eight wonder of the world.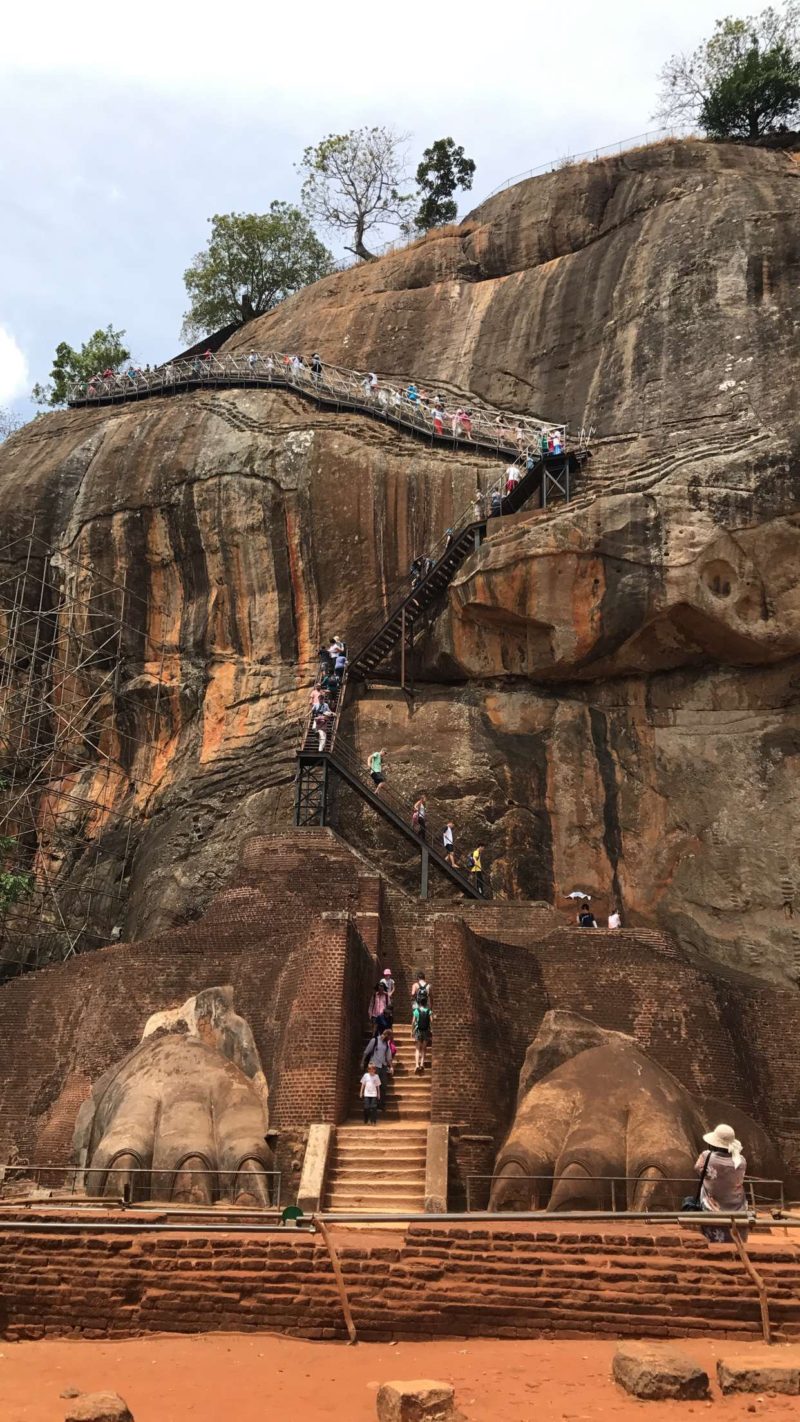 Since the 3rd century BC, the rocky plateau, formed from magma of an extinct volcano, of Sigiriya served as a monastery. In the second half of the 5th century, King Kasyapa decided to construct a royal residence on top of this impressive mass of stone. The fortress complex includes remnants of a ruined palace, surrounded by an extensive network of fortifications, vast gardens, ponds, canals, alleys and fountains.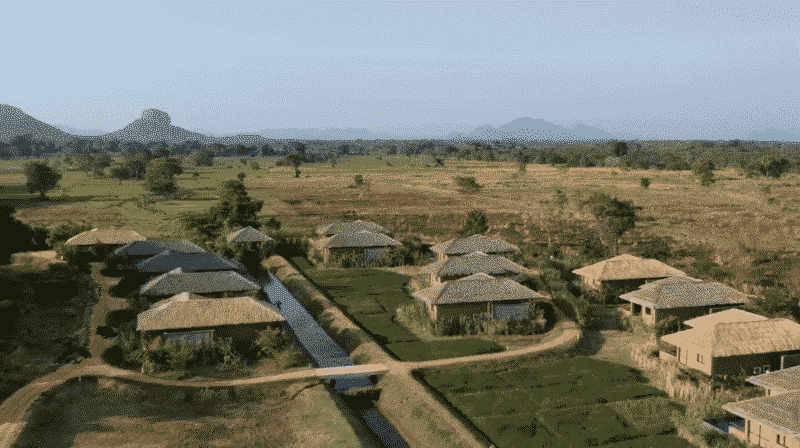 The views from the top are magnificent, the climb totally worth it. Each level from the gardens to the top offers something new to view plus, you'll get to see mischievous monkey, monitor lizards and all sorts of fun wildlife.
And if you're looking to spend some time in the area, a stay at the Water Garden Hotel is an absolute must. A beautiful resort made up of luxury bungalows, many with their own private pool and incredible views of Sigiriya. It's a world class resort that also boasts a wonderful spa, delicious restaurant, bar, large pool (when you don't want to swim in your own!) and breathtaking landscape.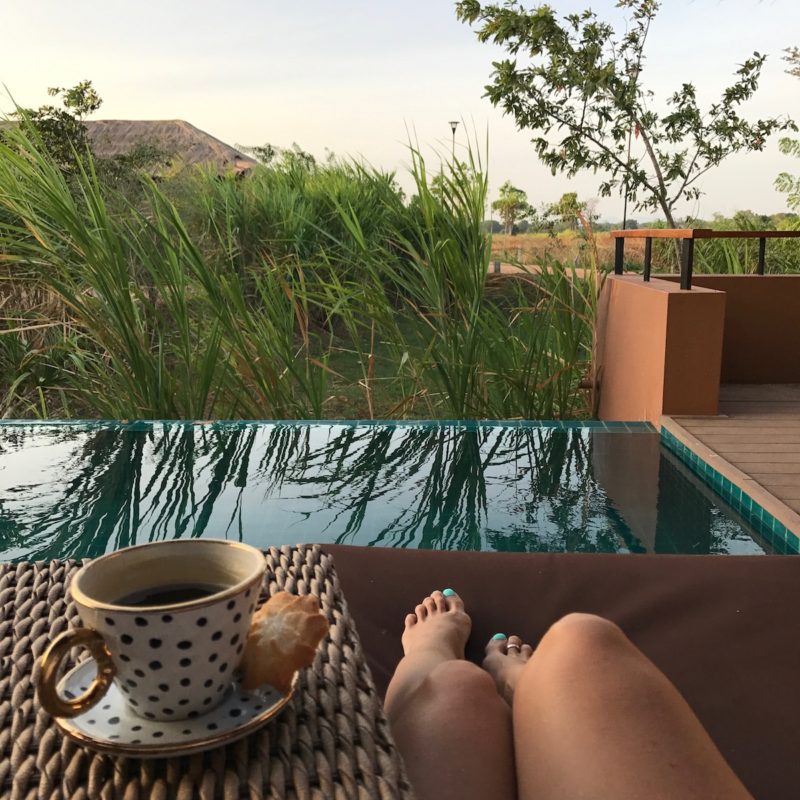 Not far from the Water Garden, you can add another fun activity to your stay and visit Minneriya National Park. Take a safari jeep into the park to see one of the world's largest Asian elephant populations gather at the water's edge at dawn or dusk. It's a wonderfully serene experience to see these beautiful animals in the wild plus you have another excuse to spend the night at the Water Garden!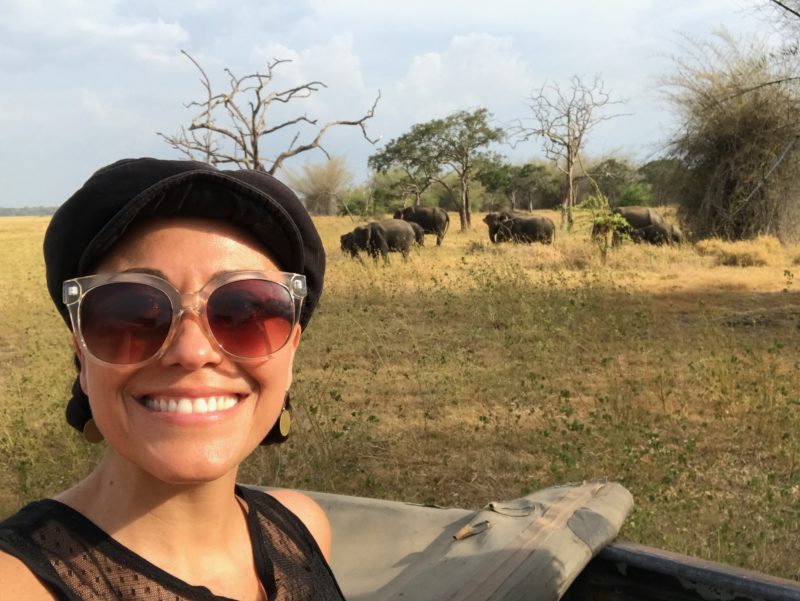 If you're looking for spectacular views and clean mountain air, look no further than the Knuckles Mountain Range. Located in central Sri Lanka, in the Districts of Matale and Kandy. The range takes its name from a series of recumbent folds and peaks in the west of the massif which resemble the knuckles of clenched fist when viewed from certain locations in the Kandy District.
Looking to learn about the ancient kingdoms that once ruled the floating country of Sri Lanka? Polonnaruwa is that very place and also a UNESCO world heritage site. Step back in time, over 800 years ago, and explore this archaeological park. With hundreds of ancient structures such as tombs and temples, statues and stupas, it's a great way of getting a wonderful view of the past.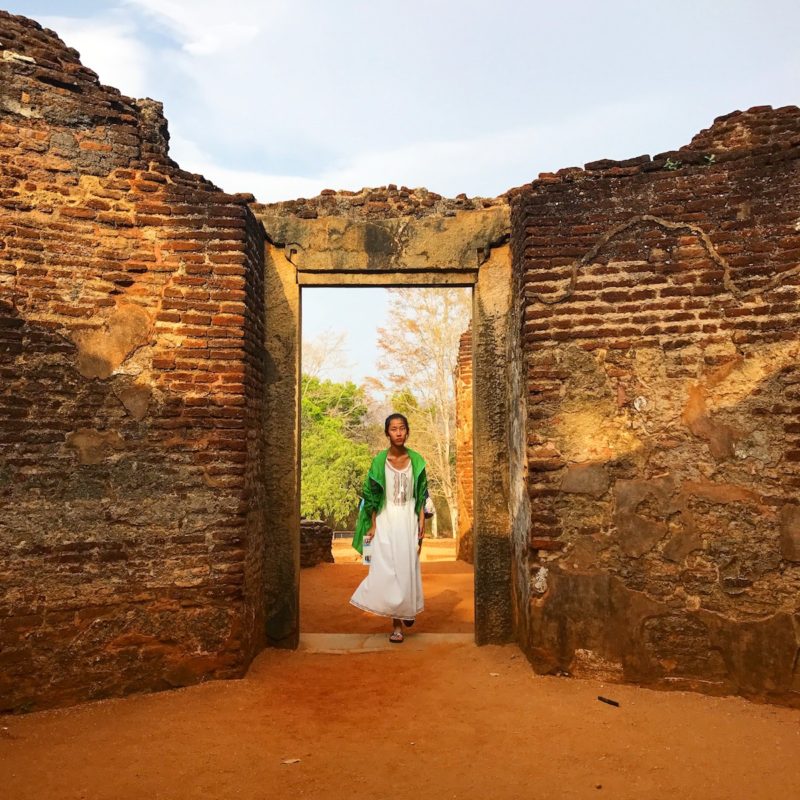 Last but certainly not least, there is Pinnawala Elephant Orphanage Sanctuary. Sadly, this elephant reserve is fraught with controversy but having spent time here and met with those who run the place, I have come to understand that the work they do here is just lovely.
At first glance, people see these majestic creatures in the pens and even in the river, in chains and with handlers holding pokers. Yes, it's not a great first impression, however, there is a reason for all that goes on at Pinnawala from conservation, rehabilitation and proliferation of the Asian pachyderms. In fact, when the orphanage opened in 1975, there were 5 elephants, now there are 88 of them.
You see Pinnawala is a sanctuary for elephants who were abandoned in the wild as babies, either orphaned or left behind from their pack. The people at Pinnawala offer medical care, food and shelter for these babies and they have a peaceful place to live out their lives.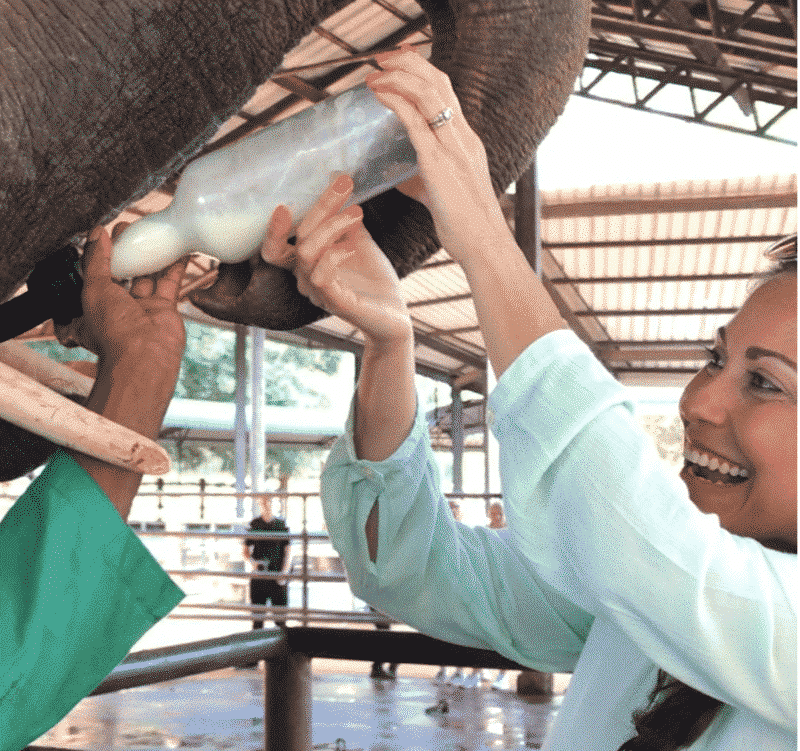 Luckily I was able to spend time with the curator, the head veterinarian and the director of Pinnawala and was able to get answers to the questions that most animal loving visitors have:
Will rehabilitated elephants be released back into the wild?
No. Because these elephants are abandoned in the wild, and many are ill, they would not survive in the wild.  At the orphanage they have daily medication, are looked after vigilantly and well fed. The whole year they get the food constantly but in the wild they will face many difficulties to find food and especially water.
Additionally, they have formed their own family and they live together. So they don't want to separate them. The small ones are born at Pinnawala so because they are born in captivity, they don't know how to get food and how to mix with the other wild elephants. This way they aren't separated from their mothers and live out their days at the orphanage.
Why are the males separated and chained?
Most of the herd is able to wander around freely in a relatively large space at one end of the site, away from the tourists. However, in the wild the males are individuals, they leave the herd when they reach maturity to prevent the inbreeding. Plus, during a period called "musth", they become sexually aggressive and are not only a danger to humans but also other elephants. While this only lasts a short while, it does seem to draw attention from visitors who aren't getting the full story.
The reason for the use chains is that if they use cables or ropes, it cuts into the flesh and it's not good for elephants.  The chain has loops and it ventilates the skins and the heat conductivity is more than the other synthetic items so the chain is the best way and it's very strong.
Why the ceremonial walk to the river?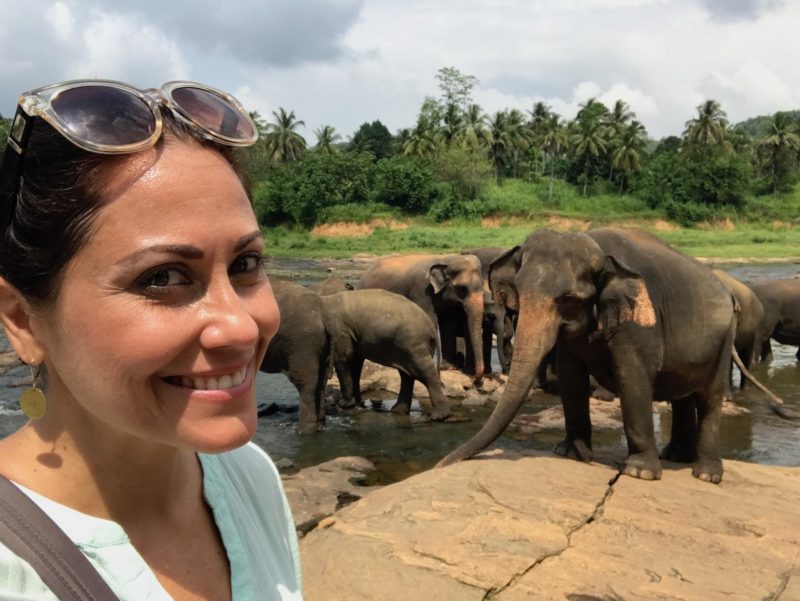 While it may seem like a tourist side show, the bathing ritual at Pinnawala began way before there was street lined with cafes and souvenir shops. That grew around the activity over the years and has become a major tourist attraction.
While it is a way for these animals to cool off and have some recreational time, it has also become a way to promote awareness for the orphanage. In order to fund the conservation, tourism is necessary. But in order to provide tourism, there are some changes to the way the conservation is practiced. Unfortunately this is not a new issue.
What Pinnawala does is noble, but it's not perfect. I feel that while their hearts are in the right place, perhaps education for visitors needs to be top priority so that they can lessen the controversy and spend more time helping the animals.
I would encourage you to make up your own mind – but please consider the points I have presented that come directly from the people who run the orphanage, because it is often not reported.
Well, that's a wrap on Sri Lanka but I hope to be back soon and that you make your way there as well! Again, I'd love to thank the Sri Lanka Tourism Bureau for the once in a lifetime experience!
For extra tips and info, be sure to check out my friend's 2 week Sri Lanka itinerary!