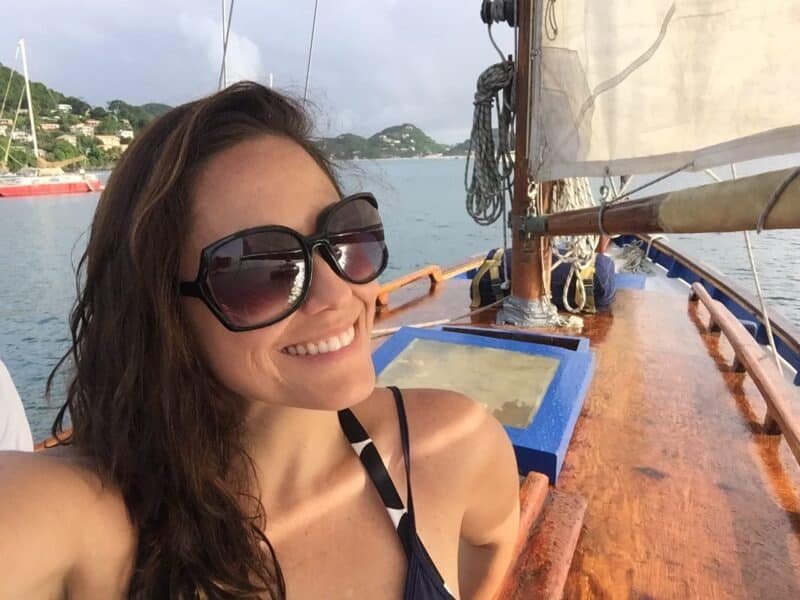 When it comes to luxury travel, there are a few different options available. You can charter a private jet, stay in a five-star hotel, or take a cruise on a luxurious yacht. Traveling by boat can be a very exciting way to see the world and pamper yourself at the same time. However, this type of travel might not be right for everyone. Therefore, in this article, we will discuss the major pros and cons of traveling in a luxury boat so that you can make an informed decision about whether this type of vacation is right for you.
It Gives You More Privacy
There are many reasons why people might choose to travel in a luxury boat. One of the most common reasons is privacy. A luxury boat provides a much more private experience than traveling on a large cruise ship. There are no crowds of people to contend with, and you can enjoy the company of your friends and family in peace. Additionally, since you have your boat, you can set your schedule and decide what activities you want to participate in. This gives you a lot more control over your vacation experience.
Also, if you plan on celebrating a special occasion on your trip, a luxury boat is the perfect way to do it. Whether it's a birthday party or a  romantic getaway, a boat offers a unique and intimate setting that you can't find anywhere else. So if you are planning an unforgettable surprise for your loved one, a luxury boat is the way to go.
It Might be Costly
When it comes to the cost of renting or buying a luxury boat, there are a few things to consider. First of all, the price of a luxury boat can vary greatly depending on the size and type of boat you choose. Many additional costs come with owning a boat. You will likely need to pay for insurance, repairs, and docking fees. However, with Ahoy boat insurance, you can sign up for an exclusive membership that gives you access to some of the best services in the industry, giving you also peace of mind knowing that you are fully covered. Even though it does cost a top dollar, it might save you a lot of money in the long run.
Maintaining a luxury boat can also be quite expensive. Boats require regular cleaning and polishing, and the engines need to be serviced regularly. If you don't have the time or knowledge to take care of these things yourself, you will need to hire a professional crew to do it for you. This can also be quite costly, especially if you are traveling for an extended period.
However,  one of the benefits of traveling in a luxury boat is that you can often negotiate a lower price for your rental or purchase if you are willing to do some of the work yourself. So if you're looking to save a little bit of money, this might be the option for you. And if you decide to charter your boat out to others, you can even make a nice profit. 
It Offers Flexibility
Another great thing about traveling in a luxury boat is that it offers a lot of flexibility. Unlike a cruise ship, which follows a set itinerary, you can explore wherever and whenever you want when you're traveling by boat. This gives you the freedom to explore new destinations and take side trips to interesting places that you wouldn't have had the chance to visit if you were on a cruise. Since there are no set departure or arrival times, you can choose to stay at a destination for as long as you want. This is great if you want to relax and enjoy the local culture, or if you find an amazing deal in a hotel and don't want to leave. And if you change your mind about where you want to go, it's easy to just pick up and go somewhere else.
Additionally, if you want to travel with your pets, a luxury boat is the perfect option. Many cruise ships do not allow pets on board, but most luxury yachts and boats do. This means that you can bring your furry friends along with you on your vacation, and they can enjoy the trip just as much as you do. And if you decide to buy a luxury boat, your furry friends can even have the freedom to play around on deck.
It Can Be Risky
While traveling by boat can be a lot of fun, it's important to remember that it can also be quite risky. Unlike a cruise ship, which is surrounded by multiple lifeboats in case of an emergency, luxury boats usually only have a few lifeboats or none at all. If something goes wrong, it might take longer for help to arrive. Additionally, boats are susceptible to bad weather conditions, so if you are planning on renting or buying a luxurious boat, make sure you hire a captain or crew who is experienced in dealing with any boating situations. This way, you can rest assured that you and your loved ones will be safe while on your trip.
It's Not All Glitz and Glamour
Additionally, not everyone is comfortable on boats. If you're prone to seasickness or don't feel safe on boats, then a luxury boat might not be the right option for you. And finally, while boats offer flexibility and freedom that you can't find anywhere else, they also require a lot of responsibility. You will need to do your own cooking, cleaning, and repair works, which can be a lot of work, especially if you're on a long trip. And if you are not able to handle the boat yourself, you should have someone who can do it for you. Additionally, you must make sure that all your safety and emergency gear is in working order, and to do so you might have to hire a professional.
So, should you travel in a luxury boat? It all depends on your needs and preferences. If you're looking for an affordable way to explore new destinations, a luxury boat might not be the best option. But if you're looking for some luxury and flexibility while on your vacation, then a boat could be perfect for you. Just make sure that you do your research and are aware of the risks involved before making any final decisions. If you prepare yourself for everything that a luxury boat has to offer, you can be sure to have an amazing time.